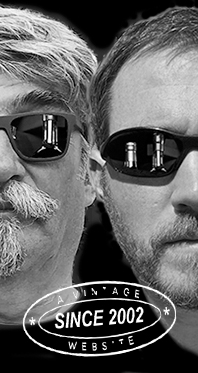 Home
Thousands of tastings,
all the music,
all the rambligs
and all the fun
(hopefully!)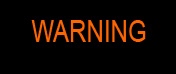 Whiskyfun.com
Guaranteed ad-free
copyright 2002-2017



---

Angus's Corner
From our casual Scottish correspondent
and guest taster Angus MacRaild
Whiskyfun: Live From Campbeltown (sort of)
Thankfully I was able to make it to Campbeltown this year for their open days. I have to say, it's a wonderfully relaxed and fun wee festival. The fact that it's largely under the remit of just two companies and one quite contained community makes for a more easy going and navigable event than its Islay counterpart. Let's try a bundle of malts from J & A Mitchell today.

Hazelburn 10 yo 2007/2018 (55.9%, OB for Springbank Society, refill sauternes hogsheads, 846 bottles)
Colour: deep gold. Nose: slightly funny nose of fresh carpets at first, but then cereals, toasted nuts (peanuts in particular), mead, coal dust, green wood, hawthorn, olive oil and gorse. The sauternes isn't very loud so far, overall its very pleasant if a little unlikely. With water: sunflower oil, air freshener, trodden grass, fresh mud, potting sheds, chalk and a hint of lime jelly. Funny stuff. Mouth: That carpety aspect is back and also new leather, plasticine, fabric, green pepper, coal ashes, citrus pith and hessian cloth. Touches of pollen, clay and maybe a touch of cardboard. Unusual is the word. With water: nicer with dilution. Now there's a balanced mix of soft spices, juniper, white pepper, lemon infused oil, black olive and some overripe tangerine. Finish: Good length but a tad rough and simple. Aspirin, plastic and cough syrups. Comments: I maintain that Hazelburn needs age to bloom. Now, this one was undeniably a bit whacky, but it's still good and plenty fun.
SGP: 461 - 83 points.

Hazelburn 21yo 1997/2019 (46%, OB for Campbeltown Malts Festival, refill sherry hogshead, 222 bottles)
Colour: light amber. Nose: light and leafy sherry with salted caramel, snicker's bar and candied mixed nuts. Hints of orange peel, hessian, damp pipe tobacco, chestnuts and something approaching bitter lemon. Add some soft, un-malted cereals and green tea with a slice of lemon. The coastal inflections are pretty light but they are present and very elegant. Mouth: superbly rich, nutty and chocolatey sherry. Plenty of bouillon stock, vegetable broth, Maggi seasoning, salted liquorice and dark fruit chutneys. Again there's this lovely mix of damp, dark tobaccos and gently sooty, coastal and earthy tones. Some strawberry liqueur, umami seasoning and wee notes of dried mint and herbal ointments. Finish: long and on rather bitter herbal notes - Unicum etc - liquorice, sea salt, peanuts, menthol and a little espresso. Delicious stuff! Comments: This was a very good sherry cask, which isn't always the case at Springbank in this day and age. I think Hazelburn is really getting into its stride at this age. These recent older bottlings are far better than many of their younger counterparts in my view. What I love most with this one though, is how the 'Campbeltown' character still shines through. A great wee Hazelburn.
SGP: 561 - 90 points.

Springbank 6 yo 2012/2019 (60.1%, OB Cage Bottle, refill barrel, 1 bottles)
An entirely pointless tasting note given that this is one of Springbank's well loved 'Cage' bottlings from the Cadenhead Shop in Campbeltown. Unless you could consider it illustrative of younger contemporary Springbanks in general? Let's say that's our excuse. Plus, no visit to Campbeltown is complete without a rummage in the Cadenhead Cage. Colour: straw. Nose: rather chalky with lots of barley sugar, sherbet and lemon oil. Some gravel, light notes of seawater, fresh cereals and various fresh shellfish notes. The coastal side really shines here. With water: chalky, raw barley, mineral, yeasty - we're really down amongst the raw ingredients now. Very gristy, mashy and with an autolytic aspect. Mouth: the immaturity shows here a bit more than on the nose. Some rather aggressive peppery heat, notes of fabric and fresh linens. Green pepper, rapeseed oil and hints of paraffin and more petroly notes. With water: again we're getting close to the basics - yeasty, fermenty notes, sour apples, gravel, dry cider and various breads and toasted seeds. Finish: medium and rather hot and prickly but with some nice lemony, barley qualities underneath. Comments: It's still a tad young but it's interesting to try because the distillate is very good and you can really kind of feel it taking shape. A fun thing to try with geeky pals, although more than one dram would be a struggle I think.
SGP: 361 - 83 points.

Springbank 8 yo 2011/2019 (56.8%, OB for Campbeltown Malts Festival, fresh sherry casks, 1100 bottles)
This is one of three new bottlings especially for the festival. Colour: amber. Nose: a big leathery, earthy sherry. Lots of tobacco leaf, mushrooms, marmite, star anise, cough medicine and some rather punchy saline notes. Good so far but a tad sharp. With water: quite salty now, a touch of cigarette ash, graphite and various medicines. Mouth: Strong herbal teas and extracts, cocktail bitters, Seville orange, mustard powder and salty bacon. Quite robust, no nonsense stuff. And the sherry is pretty clean which is good. With water: sweeter and oilier now. Lightly tarry, more ointments, some grilled shellfish and BBQ sauce. Finish: reasonably long and on more of these BBQ notes like char, brown sauce, cough medicine and light antiseptic notes. Comments: I can see why they would bottle such a thing for the festival. This is big, gutsy, uncomplicated whisky for late nights and staying up for the sun. Now, I'd also say it's a tad tough at times as well.
SGP: 472 - 84 points.

Springbank 21 yo (46%, OB, 2019, 3600 bottles)
Apparently this one was matured in a mix of 45% port and 55% rum. Not sure if that was full term maturations or re-rackings. Colour: amber. Nose: a nice mix of gentle, leafy earthiness, soft tarry notes, embrocations, tobaccos and red fruit jams. Things like raspberry liquorice, jasmine tea and various kinds of glazed, crystallised and dark fruits. Dates, sultanas, quince and plums to be more precise. In time it gets a little more towards mint and eucalyptus. Really harmonious and characterful nose. Mouth: here the different cask types jar a little more I think. Various overripe citrus peels, cornflakes, muesli, caraway and a more pronounced rum note. Golden syrups, brown sugar, dried herbs, cocktail bitters and some slightly farmy/coastal Springbanky goodness underneath. Finish: good length, back to tobacco, tea tree oils, herbal resins, dried dark fruits and red jams. Comments: a tough one to score. There are parts which really work well with this elegance and gentle complexity. On the other hand it can also feel a tad dissonant at times, especially on the palate. Still, perhaps we're being a tad too picky...
SGP: 661 - 88 points.

Springbank 21 yo (47.5%, That Boutique-y Whisky Co 'Batch 8', madeira casks, 911 bottles)
Colour: gold. Nose: It does feel like we're nosing an old wine loft. Lots of grape must, salinity, engine grease, plasticine, wet rocks, sheep wool, pollen and dry roasted nuts. Big, classical Springbank that also shows aspects of soot, lemon rind, tiger balm and - indeed - some rather old dry Madeira! Pretty superb. Mouth: the madeira adds a dry, salty and leathery edge. Underneath there's some pretty deep, fatty earthy qualities. Turmeric, orange peel, some very old Calvados and roasted pistachios. Garden fruits glazed with golden syrup alongside, Somerset ice cider, waxes and hessian cloth. Unusual yet very good. Different yet very much still Springbank. Finish: long, leathery and very meaty with notes of various stocks and cured meats. Gets a tad dirtier in the aftertaste but it's more along natural lines than artificial. Comments: I really like this one. Lost a single point in the finish but otherwise I think it's a cracking and pleasingly unusual old Springbank.
SGP: 562 - 90 points.

Longrow 10 yo (46%, OB, rotation 2010)
Colour: pale white wine. Nose: fabric, beach sand, mineral salts, anchovies and sardines in olive oil, elastoplasts and dried seaweed. Further hints of canvas and hessian with various medical balms and embrocations. Pure, classical and pristine Longrow. Mouth: Bam! Perfect sinewy peat. Medicines. Antiseptic. Ink. Wet rocks. Minerals. Lemons in brine. Really great stuff. Finish: long, very salty, lemony, medical, briny, lightly sooty and fat. Comments: That was quick. A perfect, pure and peaty wee Longrow. These bottles are still pretty cheap at auctions I think. Worth getting, it's really terrific, characterful Longrow.
SGP: 366 - 90 points.

Longrow 15yo 2004/2019 (52.4%, OB for Campbeltown Malts Festival, fresh rum casks, 911 bottles)
Hmmm, rum and peat? I have to say I'm not often a fan of rum cask whiskies, although this is a full term maturation so let's see... Colour: white wine. Nose: there is indeed a rather sugary rummy quality, but it's all wrapped up in embrocations, crushed sea shells and bandages. Lots of lemon rind, quinine, cough mixtures, seawater, rock pools and sheep wool. With water: shoe polish, fabric, metal, floor cleaner and aniseed. Mouth: Smoked grains, buttered cereals, anchovy paste, lemon barley water and things like caraway and aspirin. Squid ink, frying pancetta and salty mead. Pretty good and I don't find the rum aspects particularly dominant, which I'm happy about. With water: sardines in oil, more anchovies, some rather sooty notes and a good trowel-full of peat. Finish: long, salty, lemony, ashy and full of beach pebbles and mineral salts. Comments: At times it's rather austere which is not what I would have expected. But overall it's a rather brittle, chiselled and petroly Longrow. The distillate sings and the rum knows to sit in the corner and be seen and not heard.
SGP: 365 - 86 points.