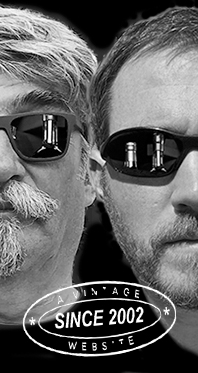 Home
Thousands of tastings,
all the music,
all the rambligs
and all the fun
(hopefully!)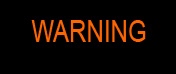 Whiskyfun.com
Guaranteed ad-free
copyright 2002-2017



---

Angus's Corner
From our casual Scottish correspondent
and guest taster Angus MacRaild
Whiskyfun:
Live From Dornoch
This weekend is the Dornoch Whisky Festival, good enough reason to do battle with the A9 and make the trip up from Edinburgh. It's a smaller and lower key event in the whisky calendar, but there's an easy and relaxed charm about being up north and enjoying some uncomplicated dramming with good friends.

| | | |
| --- | --- | --- |
| | There's no particular design to today's session, rather this is just a wee tiptoe though Dornoch Castle's whisky bar and whatever other drams might enter my orbit at time of writing. Although, we'll try to remain tenuously linked to the festival and the region itself. | |

Orkney Malt 11 yo 2008/2019 (58%, Dornoch Festival Bottling, 175 bottles)
'From the oldest distillery on Orkney'. Presumably 'From the most brand sensitive distillery on Orkney' was a close second. Colour: straw. Nose: rather chalky, pure and full of plain barley, lemon peel and straw. Rather a light HP despite the strength. Quite chalky and cereal with a little touch of beach sand. With water: more lemon, more chalk and a rather drier cereal profile now with a little white pepper and newspaper ink. A fresh grassiness as well. Mouth: Perfectly nice but perhaps not the most thrilling example of HP. Good texture, slightly waxy, herbal and with notes of sunflower oil and white flowers. Again, a lighter example. With water: works well with water, gets nicely mustardy, mineral, sandy and peppery. Some watercress and aniseed. Perhaps a few drops of ointment as well. Finish: Good length, green pepper, waxy lemon peel and some breezy minerals. Comments: Probably a tad young and there's no denying we've had more thrilling modern HPs recently. Having said that, it's perfectly good, quaffable malt that should work well with some drunken Dutchmen on Dornoch beach around 1am later tonight.
SGP: 462 - 83 points.

Linkwood 12 yo 2007/2019 (55.3%, Thompson Brothers, bourbon, 290 bottles)
Colour: white wine. Nose: We're comfortably in Glenspeyside. Very leafy, green, fresh, cereal and intriguingly lactic with these nice notes of vanilla yoghurt and milk bottle sweeties. There's also all the usual orchard fruit notes of green apple, gooseberry and ripe banana. Straightforward, clean, easy and perfectly nice. With water: gets a little more interesting after dilution, some hay, soft waxes, more buttery notes and now a wee dollop of peach yoghurt. Mouth: buttery cereals, lemon barley water, toast, breakfast cereals. Nice but I feel there must be a gazillion such casks in Scotchland. With water: gets grassier now, again works very well with water. Sunflower oil, mixed toasted seeds, caraway and some parsley. Finish: medium in length and slightly floral, green, grassy and playfully fruity. Comments: Not super exhilarating but clean, easy and pleasurably fruity young malt whisky. The kind of bottle you could pour for someone to introduce them to the drink. Although I'd say water is pretty obligatory.
SGP: 541 - 83 points.

Kilkerran 15 yo 2004/2019 (53.1%, OB, bourbon puncheon & bourbon hogshead, 324 bottles)
Matured for 10 years in the puncheon then re-racked for another 5 in a refill hogshead. So more a double maturation than a finish. This one was bottled for UK retailers to mark the 15th anniversary of Kilkerran. Quite excited to try this one. Colour: light gold. Nose: wonderful initial nose of medicines, embrocations, crushed beach shells, clay, canvas, putty and lemon-scented wax. All these textbook notes of camphor, metal polish, soot, barley sugar and bandages. Just fantastic and with one big beady eye on its bigger sibling down the road. With water: evolves slightly more 'inland' with notes of freshly bailed straw, parsley, Scotch broth, barley water and miso. That coastal salinity morphs into a superb savoury quality. Mouth: just great! Smoked olive oil drizzled over sardines, peppered mackerel, beach pebbles, mint leaf, ink, tar extract, more medical embrocations and pink sea salt. Hugely coastal, fat, medical, oily and superbly textured. With water: lemon and lime cordial with barley sugar, rapeseed oil, gorse flowers, herbal teas and camphor. Finish: long, medical, sooty and impeccably oily. Still wonderfully fresh, vivid and coastal. Comments: Bam! No messing about here. Totally brilliant whisky from Glengyle.
SGP: 563 - 91 points.

Irish Single Malt 28 yo 1990/2018 (42.4%, The Whisky Agency, sherry wood)
This nifty wee bottling from Carsten and co has already garnered a pretty hefty reputation. This one will be poured later tonight for Phil and Simon's 'Japan Vs Ireland' tasting. Colour: coffee / amber. Nose: holy moly! A smorgasbord of exotic fruit extracts and dried fruit chunks. Mango, papaya, passionfruit, dried pineapple chunks, star fruit and kumquat (Marcel is away playing golf sadly). However, where the bourbon matured Irish tend to stick with fresh / ripe fruits, the sherry here adds a layer of earthiness, sweet raisins, tobaccos, porcini and expensive strawberry jam. Reminiscent of a sherries 60s Bowmore no less! Mouth: shut the front door! Stunning old style sherry. Bitter chocolate, black cherries, dark fruits stewed in old Cognac, the best espresso and still all these persistent juicy and crystallised exotic fruits. Totally thrilling. Finish: not the longest and teetering on the edge of tannic but there's still bags of prunes, dark chocolate, hessian, coffee and mango puree. Comments: I'll dock it a single point for the finish but this is serious and slightly otherworldly old Irish Whiskey that nods towards 60s Bowmore in style and wears some stunningly clean and bright old school sherry as well. Worth trying if you can.
SGP: 751 - 92 points.

Yoichi 10 yo 2008/2018 (59%, OB for Whisky School, cask #409288, virgin American oak heavily charred)
Another from tonight's tasting lineup. A very cool single cask Yoichi that was produced as part of a programme that Nikka used to run where people could come and make some whisky and then, a decade or so later, all the participant could buy some bottles. Very cool I say, although probably symptomatic of a more innocent whisky era. Colour: orangey amber. Nose: what I like is that you definitely feel the freshness of the oak but rather than aggression it is creamy, luscious, sweet and the spiciness is warming. Most importantly of all it doesn't obfuscate the Yoichi character, you still get this lovely soft herbal tarry quality with medically accented notes of peat, caraway, herbal liqueurs and hints of anthracite embers. With water: crystallised ginger in syrup, green fruits, damsons, greengage, gooseberry compote and spied vanilla custard. Very good! Mouth: big arrival full of canvas, wood spices, cloves, mint julep, fig jam and bitter orange marmalade with coriander seeds. Also rather a lot of exotic fruit and herbal teas. Some paprika and soy sauce too. With water: the spice notched up the volume now. Getting a little more tarry with notes of chili oil, firecrackers, meat stocks and camphor. Finish: long, leather, tobacco, charcoal embers, soot, ointments and lightly herbal peat with fruity red chili. Comments: I have to say, I'm always a little dubious when words like 'virgin' and 'charred' start appearing on non-American whiskies. But this wee Yoichi is really terrific. I love that it never loses its Japanese accent, so to speak.
SGP: 573 - 90 points.

Chichibu 2009/2018 (60.4%, OB 'Chichibu Edition', rum cask finish, 622 bottles)
This one was bottled for sale at the distillery I believe. A little wary about the whole rum cask finish thing. Colour: gold. Nose: plum sauce, chili jam and freeze-dried raspberries. Excuse me? It's all getting tad strange around here. Also some hints of gingerbread, pork ramen broth and bandages. Feels both slightly closed and a little all over the place at the same time. Although, it's not without its charms. Water probably quite essential I suspect. With water: gets slightly sawdusty with notes of hot sandpaper, white asparagus and printer toner. A bit strange really. Mouth: very plummy and rich initially. Various red fruit jams, plum sauce, five spice, lightly tarry, some old ink wells and hints of turmeric and black pepper. Again rather meaty as well with lots of stocks and broths. The rum feels mercifully quiet. With water: a little more cohesive now, although the wood does feel rather modern and technological with these slightly hot, peppery and pencil shaving aspects. Some green pepper, cloves and pumpernickel bread. Finish: medium length and rather hot and prickly. Lots of chili heat, some jasmine tea and hessian. Comments: I find this one a bit difficult really. I adore Chichibu when it is - very literally - 'unvarnished' by various unlikely cask finishes. But I struggle to be a fan of this style.
SGP: 471 - 78 points.

| | | |
| --- | --- | --- |
| | Let's return to Scotland and zero ourselves with an old grain. | |

Carsebridge 46 yo 1973/2019 (57.1%, Thompson Brothers, sherry butt, 437 bottles)
Colour: rosewood/amber. Nose: cherry liqueur, Irish coffee and sultana cake. Could really be nosing some earth old navy rum. Continues with juniper, prunes soaked in Armagnac and a rather mint-heavy mojito. Very good! With water: gets rather dundery and very earthy. Also lots of coconut, Thai basil and something unusual like bath soaps wrapped in old leather. We're entering some pretty late-night funk territory. Mouth: really, this is almost just good old rum! Lots of caramelised brown sugar, flambeed banana, burnt toffee, some soft medical embrocations and yet more rum. Rum n raisin along with any number of strong rum punch cocktails. With water: butterscotch, brioche, caraway distillate, some petrol and more raisins and sultanas. Also, did I mention rum? Finish: good length and back on brown sugar, burnt toffee, bananas, daiquiri cocktails and a rather nice bready quality. Comments: Very good of the Thompsons to bottle this very old and whacky rum. Also, I'm getting rather annoyed at the number of grain whiskies I've enjoyed lately. Please, nobody tell Phil Storry!
SGP: 741 - 86 points.

| | | |
| --- | --- | --- |
| | Let's have a final few and try to remain 'local'. | |

Glen Ord 11 yo 2008/2019 (54.8%, OB 'Hand Fill', cask #308296)
Not much info on cask type but presumably a hogshead or barrel of some sort. As I mentioned on these pages recently, it's good that Diageo have started this hand fill option at many of their distilleries. Colour: gold. Nose: nicely rich and 'full' with lots of breads, gentle spices, green tea and some mixed citrus peels. There's also a wee glimmer of wax as well which feels suitably 'Ord'. Some porridge sweetened with honey as well. I rather enjoy this I have to say. With water: evolves towards a nicely autolytic profile with biscuity richness, more breads, yeasty sourdough, salted butter and some freshly chopped herbs. Mouth: there's a rather direct vanilla sweetness here but it's very creamy and opulent and doesn't feel confected or artificial. There's some syrupy slightly tropical fruit notes underneath as well. Hints of sweet dessert wines, custard, dried papaya, apricot, lychee and a nice spicy / waxy balance. I find this really excellent. With water: again this is more bready and biscuity now with a nice thread of natural, honeyed sweetness. Get's slightly more floral as well with a wee note of fresh linen. Finish: good length, getting slightly drier and earthier with notes of chamomile tea, soft waxes, dried flowers and mushroom powder. Comments: Something of a surprise. What I love is that it feels very 'highland' with this rather gutsy and rich profile. A character that feels very 'Ord'. I'm a fan. More of this please Diageo!
SGP: 462 - 88 points.

Clynelish 25 yo 1993/2019 (54.3%, Gordon & MacPhail, Connoisseur's Choice, refill hogshead, 220 bottles)
Colour: pale gold. Nose: we've struck Clynelish! Chalk, floral waxes, seagreens, sandalwood, pine cones, moss, mushroom powder and a rather deep and polished cereal profile. Straightforward and perhaps a tad simple but unequivocally superb and hyper elegant. With water: sheep wool, sandalwood, pebbles, shells, sand, grass. On the lighter side but still classically and rather directly Clynelish. Mouth: yup, definitely Clynelish! Superbly lush waxiness, very light tropical touches, lemon jelly, white pepper, camphor, olive oil and gorse. Just totally gorgeous distillate. With water: wonderfully oily, waxy and fat now. Just pristine and utterly superb. A wonderfully rich yet fresh coastal vibrancy running throughout. Finish: Long, waxy, slightly tropical again, lemony, cereal and full of wee notes of clay, putty and limestone. Rather complex after all it turns out. Comments: A bottling that has done precisely zero to dislodge Clynelish's lofty position in my esteems. I just adore this flavour profile and style, and especially the fact that it exists at only one distillery on the planet.
SGP: 662 - 92 points.

Dalmore 8 yo (43%, OB, 1960s)
A bottle that was opened freshly last night. I've had this one a few times but never recorded notes. Although, there are quite a few different batches. Colour: light amber. Nose: amazing freshness. What's so striking is that this could almost be a modern Dalmore bottling with this profile of bready, gingery, rich and opulent sherry. In fact, you could be forgiven for thinking it could be a fake if you'd been poured it randomly. Although, having opened the bottle myself, I can say for sure it's the real deal. Seriously rich, bready, nutty, lightly spicy, gingery, slightly meaty and rather fatty. It's a very strange mix of modern and slightly old school. Hard to know what to make of it in some ways. But on a technical basis it is very good. Mouth: was there rye in the mash? Seriously this is spicy and full of pumpernickel bread, spiced blood orange, waxed canvas, baking parchment, toasted cereals, brown bread and orange cordial. Again, blind you could say this was a current Dalmore 18 perhaps. Even though there are quite a few more extreme wee parts which allude to an older style. Bamboozling whisky. Finish: long, leathery, earthy, dry, slightly minty, gingery, still very bready and still quite meaty. Comments: This is not the first time I've had similar feelings about these old Dalmore 8s. Maybe this bottle should be called Patterson's Revenge? I find it extremely hard to pin down. When you try the 20yo in this series it feels unmistakably ancient in style. This one feels like a real mishmash of the contemporary and the old school. Despite the convolutions though, I definitely like it and I certainly think it's technically very good whisky.
SGP: 462 - 89 points.