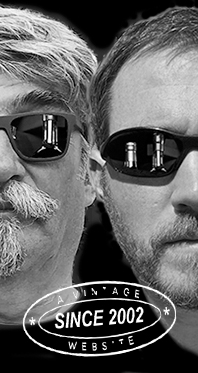 Home
Thousands of tastings,
all the music,
all the rambligs
and all the fun
(hopefully!)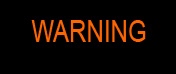 Whiskyfun.com
Guaranteed ad-free
copyright 2002-2017



Macallan once more, for Michel Jackson
and International Whisk(e)y Day

Every year since 2008, the original, true non-commercial International Whisk(e)y Day celebrates the birthday of the late Michael Jackson, eternal king of whisky writing. Today raise a glass to Michael Jackson and please help fight Parkinson's Disease!

Since many years, it's become a tradition at WF Towers to have some Macallan on March 27, to celebrate Michael Jackson's life and work. And this year again, we'll try to include one that he may well have sipped on numerous occasions...

It's true that the Rare Cask Batch No2 that we tried a few weeks ago was extremely disappointing. Even Aldi wouldn't have bottled it if you ask me (but they would still have won an award with it, ha.) Now we haven't given up hope and indeed, there are always these dazzling older bottlings around in case of an emergency.

Macallan 'Gold Double Cask' (40%, OB, +/-2018)


Only a double cask? No triple cask yet? No four-oak? Now I always thought the regular 'Gold' was pretty good (WF 80) so let's check what more woodwork has done to the young NAS juice… Colour: light gold. Nose: I like, really. Soft cider and beer, plus vanilla and fresh pastries, that's not a bad combo at all. So far, so good. Mouth: definitely modern, with the wood in the front. Ginger cake, vanillin, sawdust, maize bread. Behind that, a fruitier maltiness, ripe apples, mirabelles, apricots… Finish: medium, with the expected cinnamon. Comments: not bad at all, but let's remember that the equation wood = time is just wrong. More wood makes a different whisky (a modern one, as we say), not an older one, or a more mature one. It's simply flavouring, which does not mean that it couldn't work. It kind of did here, I find this better than the Rare Cask Batch No2.


SGP:541 - 80 points.

Not that there is any emergency at this point, but…

Macallan 10 yo '100° proof' (100° proof, OB, +/-1978)


One of, if not the first inception of the legendary 100 proof bottlings. It still came in a 75.7cl bottle and with an over-printed strength. Colour: amber gold. Nose: jams and pipe tobaccos. How very Macallan (at that time). Fantastic, as expected. Mango chutney, apricot jam, papayas, hessian, juicy sultanas, litchis, honeysuckle, tangerines, all that playing in perfect sync. This was kept in proper sherry casks, whatever that used to mean in the 1960s. Very little smoke this time, having said that. With water: this very peculiar earthiness, a bit brandy-like I have to say (shh), absolutely wonderful if a little rough. Otherwise, orange blossom and tobacco. Mouth (neat): rich, coating, smokier this time, extremely tobacco-y, slightly leathery, and full of crazy jams and dried fruits. We had a thing in France called 'confiture de vieux garçon' into which culprits would have thrown just any fruits and spirits, as in a living bottle or jar. This is reminiscent of that. With water: the kind of juice that made this brand really famous. Sultanas, apricots, plums and quinces, with a thin camphory/mentholy layer that absolutely thrilling. What a jam. I mean, what a whisky. Finish: very long, very perfect. There. Comments: distillers would tell you that these older youngsters were so much better than their contemporary offerings just because they were adding much older whisky thanks to the whisky Loch. Maybe.


SGP:652 - 92 points.

And one fearless indie, perhaps?

Macallan 25 yo 1993/2019 (48%, Signatory Vintage, 30th Anniversary, hogshead and sherry finish, cask #13/1, 610 bottles)


This baby's been finished in a sherry butt for 64 months, which equals exactly 64/12=5.33 years. So more double-maturation if you ask me, or old-style re-racking. Let's see… Colour: amber coffee. Nose: ah, this is different. I'm reminded of some old amontillado, walnut wine, gentian, turmeric, dried figs, warm praline, chestnut purée, some curious form of mentholated celeriac (who would do that?) Some oak too, but with few fruits, which is unusual. After five minutes, it got rather very mentholy and pine-y. Did that come from the sherry cask (doubt it) or from the original hogshead? Were these aromas the reasons why they did this finishing? I know, who needs such useless questions… Mouth: wait wait wait, but this is post-war Macallan-like! Smoke, saps, burnt fruits, brandy, leather, tobacco, mushrooms, a little balsamico, a touch of rancio, those crazy jams, a lot of puréed chestnuts again, pine nuts, roasted pecans… And quite a lot of tobacco, which still makes it 'a dry one'. Finish: long, roasted and smoked, chocolaty, nutty, dry. Orange bitters. Comments: finishings are always scary because you can't help wondering 'why did they have to do that?' but in this case, I can't see who would complain. Excellent results after those 5.33 years in a butt. I mean…


SGP:362 - 89 points.