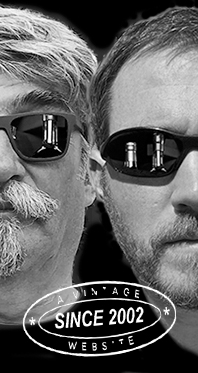 Home
Thousands of tastings,
all the music,
all the rambligs
and all the fun
(hopefully!)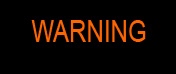 Whiskyfun.com
Guaranteed ad-free
copyright 2002-2017



---

Angus's Corner
From our casual Scottish correspondent
and guest taster Angus MacRaild
Mixed Pairs
Another, dive into the sample library to find mixed sparring partners. Let's begin in England for a change with a distillery that's moved a fair few tongues to wag…

Bimber 2016/2019 'The 1st Release' (54.2%, OB, England, 1000 bottles, 2019)
Matured full term in ex-solera PX sherry casks. This seems to have delighted quite a few whisky folk. I have to admit, I don't know too much about Bimber but they have built themselves a pretty hefty reputation rather swiftly it seems. Colour: deep gold. Nose: there is indeed something very 'bodega-esque' about this, by which I mean a rather resinous and deep earthiness. Lots of mushroom powder, leaf mulch, umami, prunes soaked in armagnac and this pervading sense of old leather and chocolate sauce. Undeniably impressive for the age. I really like the sense of unctuousness and textural heft about it. With water: evolves an intriguing sense of sweetness by becoming rather honeyed and rounded. Some leafy tobacco notes, green pepper and hints of chamomile. I find the development and balance very good. Mouth: big arrival full of warming wood spices, ginger cake, young armagnac, jasmine and touches of hessian, cloves and some rather modern and technological hints of sawdust and pencil shavings. Aspects which reveal its youth. Still an impressive weight and texture to it. With water: it retains this rather powerful spiciness but where the nose became honeyed the palate is rather more fudgey and chocolatey. Still some nice armagnac notes and hints of stewed dark fruits. Finish: Good length, rather peppery, some crystalised fruits, toasty cereals and some red fruit jams. Comments: It's easy to understand why such a bottling would get people chattering. It's not necessarily my preferred style, but technically it's hugely impressive and you can feel that this whisky has been cared about a great deal by the people that made it. Hopefully in time we can try this distillate with a lighter touch from the wood. Will be a fun one to watch evolve in the coming years I expect.
SGP: 651 - 87 points.

Bimber Re-charred Oak Casks 2016/2019 (51.9%, OB, England, re-charred American oak hogsheads, 5000 bottles)
The casks used for this release were hand charred (to level 4) by Bimber's own coopers it seems. I find it pretty cool that they'd have on-site coopers in London. Although, not sure where you advertise for a cooper in London? Colour: gold. Nose: nice! This one is really more honeyed, gloopy, sweet and full of nectars, golden syrup, sultanas, ripe melon and yellow flowers. Three years old you say? With water: green apples, ripe pears, young dessert wines, rye bread. Frighteningly good. Mouth: get out of here! Cereals, sunflower oil, overripe yellow fruits, lychee, cornflakes, apricots, nectarines and citrus pith. There's also a peppery warmth and hint of darjeeling tea. Wonderful richness and complexity at such a young age. Lots of bready and cereal tones as well. With water: some mustardy notes, more cereals, breads, muesli, dried fruits, tarragon and a touch of cough medicine. Finish: long, crisp, fruity and full of cereals, pumpernickel and a hint of olive oil. Comments: At times you would think 'hey, this is rather old school', at others it feels very much like a 'world whisky' profile. In the end though, it actually emerges as something new, which is just great. Quality is quality, no matter what labels you hang on it. It's releases like this that emphasise that we're really leaving the era of the indy bottler and transitioning to the era of the distillery. An era which is already being defined by people who understand that you can't make true quality if your core mantra is efficiency. I find this excellent, especially because despite what has been undeniably active wood, the distillate has been given plenty legroom to sprawl and pose. I'd also add that it never feels artificial or doctored, quite the opposite in fact. Excellent, charismatic young malt. Try it!
SGP: 641 - 89 points.

Bruichladdich 8 yo 2011/2019 (65.8%, Lady Of The Glen, cask #150, 1st fill bourbon barrel, 253 bottles)
Upon seeing this abv I'm reminded that Bruichladdich were filling casks at still strength during these years. Time for courage and some kind of olfactory seatbelt… Colour: straw. Nose: hot putty, grass, clay, crushed aspirin, boiled shellfish, salty pasta water and lemongrass. Also grass. Did I mention grass? There's quite a lot of grass. Rather bonkers but with an undeniable sense of purity and power which is pretty impressive. Although I feel my hand automatically reaching for the water… With water: very pure, saline, grassy and becoming slightly floral and almost gin-like with these notes of juniper and coriander. Brutal, powerful but very pure and idiosyncratic. Mouth: Ooft! There's no getting around the raw, petrolic power of the strength. Having said that, there's still and wonderfully plush fatness to the baseline maltiness. Malt extract, cereals, sunflower oil, canvas and some farmy and coastal greasiness. With water: wonderfully oily, textural, fatty and full of lime, lemon peel, barley water, cooking oils, sandalwood and beach pebbles. A triumvirate of petrol, coastal minerals and farmyard muscle. Unequivocally charismatic distillate that kind of batters you into admiring submission. Finish: long, sharp, citric, saline, cereal and with an overarching oil slick mouthfeel. Comments: A rather mental whisky, but I think it was probably quite a smart move to bottle this cask in its natural, self state. The kind of whisky you can use for kindling intellectual discussions with pals and hospitalising your enemies. Cask strength charisma.
SGP: 362 - 88 points.

Bruichladdich 13 yo 2006/2019 (50%, Thompson Brothers, bourbon barrel, 181 bottles)
Another lovely and rather evocative label by Kate Guthrie. Colour: straw. Nose: what's funny is that even at a far more approachable strength, the basic building blocks are all still there. Farmyard, seashore, fabrics, minerals, petrol, stones, grass… Maybe we just have to accept that Bruichladdich have been making good whisky for quite a few years now. What's different here is that this one is more fruity and a little greener and more playful. Still loads of putty, clay, minerals and a rather taut cereal profile. With water: drier, more animalistic, trampled leaves, melon, hessian, olive oil, seawater. Funny but very good. Mouth: salty butter, almost oil, milk bottle sweets, clay, mineral oil, lime pith, hay, silage, white pepper. Totally idiosyncratic distillate that couldn't really be from anywhere else. What I also rather enjoy is that it belongs entirely to contemporary era Bruichladdich. You won't find anything like this from the pre-2001 batches. With water: works a treat with water. Leaps like a salmon as they say. Lots of grapefruit, peppery watercress, gooseberry and a rather tight grassiness. Oily, fatty cereals and chalky minerals. Finish: Long, drying, cereal and with a pretty assertive and brittle minerality. Comments: You can't help but be impressed by these Bruichladdichs. The common thread for me is the richness of the mouthfeel and the malty, cereal tones. They achieve that impressive and rare quality of being powerful and evocative 'Islay' whiskies without reliance on peat.
SGP: 462 - 89 points.

Glenburgie 23 yo 1992/2015 (54.7%, Cadenhead Small Batch, bourbon hogsheads, 456 bottles)
Colour: bright straw. Nose: breads, orchard fruit jams, oatcakes, yellow plums, dried apricots, peach stones and baked apples in pastry (apple tarts Angus?) with a very slight custardy sweetness. The kind of profile that not even Kim Jong-Un could be against. With water: sultanas, gooseberry, lemon tea, putty and a drop of candle wax. Really great. Mouth: straightforward, beautifully layered, textural barley richness. You really feel like you're in barley eau de vie territory. Natural cereal-derived sweetness, sunflower oil, hints of marzipan, lemon barley water, nutmeg and a nibble of white pepper. With water: green fruits, cereals, butter, freshly chopped green herbs, more oatcakes and a dollop of runny honey. Who could be against this? Finish: medium and rather grassy, cereal and with wee notes of underripe banana and cornflour. Comments: the kind of good, easy, pleasurable and very natural Speyside malt which also manages to be un-boring and feels bolstered by integrity. Nice work Cadenhead.
SGP: 641 - 88 points.

Glenburgie 27 yo 1992/2019 (48.9%, Cadenhead Single Cask, bourbon hogshead, 222 bottles)
Colour: pale straw. Nose: the first impression of these very light, scented waxes with wee touches of citronella and dried mint followed by brown toast, plain dry cereals, oatcakes and talcum powder. Whereas the 23yo was richer and more 'generous' in profile, this one feels a tad more austere, direct and singular (well, it is a single cask…). There's a leafy freshness about the nose as well, with some white fruits, lemon peel and light olive oil. Elegant and very good, even if slightly minimalistic. Mouth: now we are really in 'eau de vie' territories. This one feels far more 'ideological' with these very precise notes of plain malt, grist, oatcakes, cereals, toasted seeds, trail mix and straw. There are fruity aspects but it's rather drier and more bitter fruit qualities such as citrus piths, bitter lemon, grapefruit and tart gooseberry. Finish: good length, very cereal, drying and getting slightly herbal. Comments: I think it was pretty smart to bottle this one as a single cask. Refill wood and time working very well together with some good distillate here. It's quite different from the 23yo, even though you feel a shared ancestry between the two, but overall I think it's the same ballpark of quality.
SGP: 361 - 88 points.

| | | |
| --- | --- | --- |
| | Clynelish for the fade out if you please… | |

Clynelish 14 yo 2005/2019 (51.8%, Gordon & MacPhail, Connoisseurs Choice for The Whisky Exchange, cask #19/090, refill sherry hogshead, 224 bottles)
Colour: gold. Nose: rather spicy and greasy at first nosing. Earthy potting sheds, oily tool boxes, camphor, steel wool and a hint of rotting orange peel. Sherry and Clynelish can be slightly uncomfortable bedfellows sometimes. Continues with hints of tobacco, dried strawberry and blood orange. With water: more fragrant, herbal, waxy, medical, sooty and with hints of olive oil, salty liquorice and hessian. Mouth: ahh, this is good! Waxes, metal polish, soots, olive oil, camphor and beeswax furniture polish. Also rather leathery, more orange peels and crystalised citrus fruits. Very earthy and with this continued impression of greasiness. Lots of nutty and chocolatey notes in the background, some kind of salted caramel Snickers bar. With water: works well with dilution. Very saline, meaty and oily now. Lots of paprika, camphor, bitter chocolate, smoked meats and a hint of tar. Finish: long, leafy, herbal, lightly bitter, chocolatey, earthy and meaty. Comments: A big and rather uncompromising Clynelish. An embarrassment of guilty pleasures and riches to be found within. The slight dissonance between sherry and distillate will prevent me from going to 90 but we're flying pretty high. Good winter tumbler juice for no-nonsense dramming I'd say.
SGP: 562 - 89 points.

Clynelish 21 yo Batch 7 (47.8%, That Boutique-y Whisky Company, 1174 bottles)
As with most of these releases, info is thin on the ground. But the basic metrics look promising. I should add that this was harvested from one of Master Of Malt's very fine advent calendars. No, of course I won't tell you which window, my hard-won relationship with Santa is too valuable for that kind of cheap squandering… Colour: white wine. Nose: yes, yes, yes. Waxes, putty, seashore, minerals, rock pools, white flowers, stone fruits and lemon rind. Thank you and good night! Mouth: a precise and thrilling continuation of the nose. What more is there to say? It's terrific, perfectly mature, complex, fresh and beautifully balanced Clynelish! Maybe add some gorse, crushed sea shells, a few drops of rapeseed oil and some expensive cough syrup. Finish: Long, lemony, waxy, herbal, fruity and breezy. Comments: sometimes, when tasting these kinds of Clynelish, you have to wonder why does anyone bother drinking anything else?
SGP: 662 - 91 points.