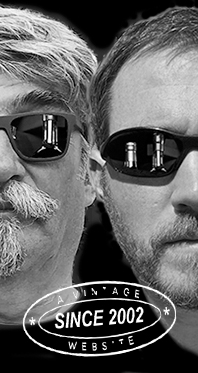 Home
Thousands of tastings,
all the music,
all the rambligs
and all the fun
(hopefully!)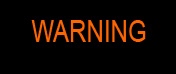 Whiskyfun.com
Guaranteed ad-free
copyright 2002-2017



| | |
| --- | --- |
| | More foolish Ben Nevish |

I certainly hope that that one will win the Worst Headline of 2019 Award! Now I'll say it again, after having made quite a few brilliant 'Japanese whiskies' of the past, Ben Nevis is rising fast to the very top of my personal rankings. Let's have a few more, just to make totally sure about that (gee-ee-eez)… First, perhaps an older OB just to set the tone…

Ben Nevis 26 yo 1974/2000 (56.4%, OB, hogshead, cask #2895, 190 bottles)


Many official single casks were rather heavily sherried, so this is a nice opportunity to try one au naturel. Colour: gold. Nose: typical, with a lot of concrete dust, soot, sourdough, beans, coriander, wet sand, leaves, bitter ale, mead, rum, banana skin and apple peelings. This is complex and very austere, beautifully so. With water: superbly dirty-ish, leathery, with similar chalky tones and burnt fruits, coated with some kind of honeyed custard. Great mead! Mouth (neat): both wide and vertical, all on bitter oranges at first, then tobacco, leather and leaves, with that usual salty touch. With water: earth and even more chalk, plaster and concrete, plus small bitter kumquats (always loved in Dutchieland) and something else that's rather typical, that is to say a kind of beerish sourness. Ale. Finish: rather long, always on some kind of chalky beer. Comments: absolutely characterful and probably a little segmenting, as they say in marketing. We're in the right segment.


SGP:462 - 91 points.

Ben Nevis 23 yo 1996/2019 (53.6%, Chorlton Whisky, butt and hogshead, 439 bottles)


Always with these wonderful Chagallian labels... Colour: gold. Nose: this is a buttery one at first, full of mashed carrots, leaves, fern, soot, peonies, honeysuckle, then lager and leather, walnuts, with notes of amontillado, cigars and walnut cream. Do you know walnut cream? With water: fresh wholegrain bread! Always a hit at WF Towers. Mouth (neat): very very good if a little extractive and bitter(ish), with a lot of cracked pepper, bitter oranges, leather, tobacco, and bitter chocolate, then cloves and nutmeg. Forgot to mention cinnamon bread and bread dough. With water: gets a little fruitier, mainly on oranges, which is usual too. Wonderful fat texture. Finish: rather long, a little rounder and fruitier. Caramelised tangerines and bergamots, with some honey, sultanas and tobacco in the aftertaste. Comments: loved the acridness, but this one's actually rather rounder than the old OB. Quality remains extremely high, in my opinion.


SGP:562 - 90 points.

Ben Nevis 19 yo 1996/2016 (51.8%, OB, Private Cask, cask #1424)


Colour: white wine. Nose: oh! This is right up my alley, with an amazing purity, and yet BN's traditional fatness and oiliness (rapeseed, grape pips). Fantastic paraffin, chalk, Sancerre, flints, fresh croissants and baguette (err…), a wee touch of vanilla fudge, also camphor and eucalyptus, dunnage, angelica, verbena, liquorice wood, iodine, brake fluid, hay… well, you would be forgiven for thinking it's going into all directions while reading my humble scribblings, but it's not, it's very focussed, and very, yeah, pure. With water: a sublime purity indeed. My pencil case, circa 1970 (apologies if that's too personal – yep, plastic had been invented). Mouth (neat): sweet Jiminy Cricket! Rum reduction, soot, chalk and plaster, mint, liquorice, earth, herbs, porridge, plasticine, artichokes, bitter leaves, Wulong tea… It's just a master distillate from a cool, elegant and respectful little cask. With water: perfection made whisky. What's not perfect here? Perhaps the fact that I've only got around 8cl left. Finish: oh my, what a glorious, pure, fat, fruitier, mineral unfolding! A lot of wax in the aftertaste, a bit ala best-year-Clynelish. Comments: immaculate, to try again around 2050. I'm sure this will have become a new Clynelish Giaccone. Indeed, I'm having faith in the future, let's just hope no one will 'push that button', as Sun Ra used to sing.


SGP:562 - 93 points.


PS: who's cask was this?

Let's check a very young one for a change…

Ben Nevis 2013/2018 (57.2%, The Maltman, Joecy's Choice, cask #300, 262 bottles)


Indeed this is extremely young… Intriguing… Colour: deep gold. Nose: STR, I suppose. Well, in fact this rather reeks of young Ledaig, or 'something'. A lot of leather, dough, allspice, curry powder, stuff at IKEA's, raw peated barley, mustard, manzanilla, walnuts… Is this really Ben Nevis? Did some mad sorcerer kind of blend this? What's the trick? With water: new Tesla, burnt plastics, electronics, sour mash, porridge… Mouth (neat): Laphroaig? What happened? Who was responsible with stencilling the cask? May we do an interview? With water: absolutely, someone's seemingly pre-blended Ben Nevis, Ledaig, and Laphroaig. Jail or let walk around freely? What do you say? Finish: long, young, spicy, salty, leathery, smoky. Sweet curry and mustard in the aftertaste. Comments: tastes of pre-blended malt. A category that does not officially exist, but that's kind of invading Scotchland theses days… More about them later. Or, alternatively, have Ben Nevis started doing their own Longrow (or indeed, Ledaig) while we weren't watching? Sure it's good.


SGP:466 - 85 points.

Back to normality, I hope…

Ben Nevis 23 yo 1996/2019 (52.2%, Thompson Bros. for The Amber Light, Royal Mile Whiskies, refill sherry, 497 bottles)




This has been selected by my old friend Dave Broom.




So,

SGP:666 - 95 points.

Next…
Okay, right, ca

ncel that,

let's restart afresh…


Ben Nevis 23 yo 1996/2019 (52.2%, Thompson Bros. for The Amber Light, Royal Mile Whiskies, refill sherry, 497 bottles)


The Amber Light is a new documentary about whisky and Scotland. Please make sure you watch it, I certainly will. So, this was selected by Dave B…. Colour: gold. Nose: looks like it's one of those lightly sherried Ben Nevisses that have got this sulphury touch that we enjoy so much (when it's like this). Leather, oranges, limestone, tobacco, old magazines, parsley and even a wee slice of turnip, metal polish, a drop of flower water, Barbour grease and teak oil… This is almost Sun Ra with John Gilmore in the band, no wonder Dave selected it. With water: cigars, engine oil and leather. An old smoker's Daimler. Mouth (neat): it's rounder, very rich, and pretty amazing indeed. Fantastic honeys, propolis, cigar tobacco, argan oil, candlewax, bitter oranges… Long story short, it's just as fab as expected. And actually pretty close to the OBs' style, as far as their interpretation of sherryness is concerned. Pretty Sun-Ra-y indeed. With water: meats chiming in. Walnut wine too. Now, don't drown it, it's slightly allergic to H2O (gets a little cardboardy and too tea-ish if you're not careful enough). Finish: very long, rather on honey cake. Sublime lemons in the aftertaste, always the best aftertastes when lemon seize control. Comments: exceptional whisky once again. Now, Coltrane or Sun Ra, Dave?


SGP:462 - 92 points.

Do we have room for one more? Of course we do…

Ben Nevis 22 yo 1996/2019 (46.5%, House of McCallum, cask #01041, 347 bottles)


This is an 'organic French syrah wine finish', so careful now, this could really be the Peaky Blinders against the Changrettas! Colour: gold. Nose: hurray, because so far, the syrah is not in the picture, but indeed it is a rather softer Ben Nevis, with some bread and some honey, jams, a little fudge, and perhaps a few raisins. Pleasant and rounded, so not quite a competition piece, shall we say. Mouth: it's a very good whisky, and not a winesky. I had already noticed that Mr. McCallum was doing his finishings right, knowing that in my book, a finishing is best when it's not noticeable at all. So this is good, it's even got a wee feeling of tequila, I suppose that comes from that spicy varietal that's called syrah. But it's no Côte-rôtie… Finish: medium to long, a tad sweeter, perhaps with raspberries, otherwise fine and pretty cake-y. Mulled wine. The spirit's leather is back in the aftertaste, together with black pepper. Comments: not at all the disaster I was expecting. You say that was syrah?


SGP:561 - 84 points.

There will be more BN very soon…

(thank you Isabel and Jason)

Angus's Corner
From our casual Scottish correspondent
and guest taster Angus MacRaild
Ben Nevis
I was sad to hear that Colin Ross has departed Ben Nevis. Anyone wondering why these many 1996s (amongst plenty others) are so superb need look no further than the fact he was left in charge to make whisky as he saw fit. Sadly there are worrying rumours that the Japanese owners will soon begin to tamper with it; just about the worst thing you could do with Ben Nevis if you ask me.

| | | |
| --- | --- | --- |
| | It seems the mainstream whisky world is just utterly incapable of learning the lesson that capitalising on success and reputation with 'improvements', expansions and 'premiumisations' only ever serves to destroy that which made the product special in the first place. Perhaps if Nikka stopped using Ben Nevis to shore up their own 'Japanese' brands and simply allowed the malt to stand on its own two feet, under its own name, just as it is then there might be cause for celebration. But I'll not be holding my breath. | |

Ben Nevis 1993/2009 (43%, Signatory Vintage 'Decanter Collection', cask #2689, 779 bottles)
I really dislike these silly, evaporation prone decanters I'm afraid to say. The number of bottles at 43% would suggest some kind of butt I suppose, let's see. Colour: straw. Nose: we're not too far from these 1996s with this rather elegant nose of lemon peel, soft waxes, mineral oils, bailed straw, olive oil and lighter medical notes of crushed aspirin. Some hessian sack cloth too. Beautiful, charismatic distillate. Even if the 43% does feel a tad lacking at times. In time there's some lovely notes of fresh grapefruit and lemon. Mouth: soft delivery all on clean and crisp cereals, a soft buttery texture, fragrant notes of heather, moss, freshly chopped herbs, more olive oil and quite a few freshly baked breads. A tad on the gentle side but it's pretty impeccable distillate. Finish: good length and getting increasingly grassy, nicely bitter, some peppery bite, chalky minerals and more cereal. Comments: It's odd how it took the whisky world so long to wake up to Ben Nevis. I'm sure this funny wee bottling would have gone pretty far under the radar at the time of release. At cask strength I'm sure we would have been comfortably approaching 90 points.
SGP: 551 - 87 points.

Ben Nevis 21 yo 'Batch 8' (48.9%, That Boutique-y Whisky Company, bottled 2018, sherry, 931 bottles)
Colour: gold. Nose: a beautifully lean, mineral and gentle sherry. Gingery, some golden syrup, tobacco leaf, mint tea, game meats and sultanas. Getting beautifully camphory and leathery with time. Notes of old books, brown bread, horseradish, asparagus soup, Scotch broth - generally very earthy, vegetal and 'stocky'. Excellent and beautifully rounded. Mouth: has this wonderful gloopy quality you often find in these Ben Nevis. Waxy, oily, old tool boxes, mechanical oils, rags, sack cloth, canvass and putty. Notes of dried mushroom, more damp pipe tobacco, mineral oil and dried herbs like bay leaf and tarragon. Dangerously pleasurable whisky. Finish: long, warming, notes of orange peel, ginger in syrup, dried flowers, mint, treacle and light waxiness. Comments: I'm starting to feel they're a style all to themselves these batches of Ben Nevis. Superb and generous whisky that offers many pleasures.
SGP: 651 - 89 points.

Ben Nevis 23 yo 'Batch 10' (48%, That Boutique-y Whisky Company, bottled 2019, 558 bottles)
Colour: gold. Nose: a tad more brittle in terms of minerals but also more expressive in terms of fruitiness. Ripe orchard fruits, dried exotic fruits, pineapple cubes, dried banana chips, grapefruit peel, gooseberry and lighter notes of sunflower oil and toasted seeds. Also a rather silky waxiness. Again this feeling of generosity which I would characterise as an easy going and rather abundant profile which you just never tire of nosing or exploring. The fruitiness continues with these notes of dried apricots and tinned peaches in syrup. Some drier hints of marc de gewurtz, chamomile and various fruit teas. Also something that alludes to Moroccan spices. Great complexity. Mouth: Pow! Fantastic delivery, all on spices, fruit cordials, syrups, herbal extracts, lighter medical notes, waxes, mineral oils, toasted bread, camphor and a light chalkiness. Some sheep wool, turmeric, ointments and herbal cough medicines. Finish: good length and rather drying, bready, earthy, chalky and with bitter notes of citrus pith and dry cereals. Comments: Something of a rollercoaster dram with these rather changeable states between nose and palate. But it remains terrific at each stage and walks that rare tightrope of being entertaining and technically brilliant.
SGP: 751 - 90 points.

Ben Nevis 22 yo 1996/2019 (51.6%, The Whisky Show 2019, refill sherry butt, 519 bottles)
Sadly I missed the Whisky Show this year, so I'm inevitably late with these notes… Colour: deep gold. Nose: we're back to a leaner and more directly sherried profile. Lots of damp earth, tobaccos, game meats and some rather syrupy fruit notes. Tangerines, kumquat, papaya and dried mango. Exotic, bready, fatty, waxy and extremely 'textural' in style. More of these rather Moroccan spice style notes - whisky tagine perhaps. With water: develops more towards exotic fruits, oranges, mango juice, papaya, glazed pastries, hessian and red kola. Mouth: sweeter at first but overall it's another that really delivers a terrific arrival. All on toasted Brazil nuts, milk chocolate, marmalade, waxes, soft earthiness, mint tea and more concentrated exotic fruits. Some bitter herbs, light medical notes and more pithy citrus qualities that keeps everything rather taut and fresh. With water: grapefruit juice, dried thyme, a rather drying waxiness, chalky minerals and maintaining this nicely fat earthiness. Finish: long, elegantly drying, bitter herbal notes, cough medicines, dried mint, old style shilling ales and some exotic fruit teas. Comments: quite simply, yet another great 1996 Ben Nevis. Balance, complexity, beauty, tension and power.
SGP: 661 - 90 points.