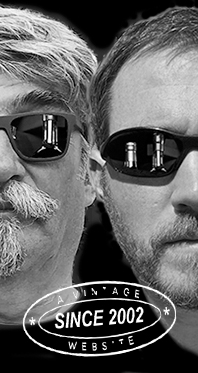 Home
Thousands of tastings,
all the music,
all the rambligs
and all the fun
(hopefully!)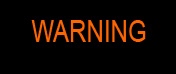 Whiskyfun.com
Guaranteed ad-free
copyright 2002-2017



New Benromach 50 years old

But first, a few stepping stones, so to speak.

Benromach 15 yo (43%, OB, +/-2018)


We last tried this one three years ago and liked it a lot (WF 87) Colour: gold. Nose: ah this typical sooty note, not quote smoky, or at least not quite peaty, rather around coal, then sour cigars, soot, ashes, shoe polish, diesel oil… Once again we're on the axis of the waxy, which, as well know, starts in Campbeltown. Mouth: big umami, black and green tea, chalky and waxy broths (should some one ever prepare that), bitter oranges, Jerusalem artichokes, burnt Brussels sprouts (not joking), a little burnt caramel too… There really is an oddness to this make, but that really is an asset here. Finish: long and bitter, on concentrated turnip and spinach extracts. Yeah I know. Comments: extremely singular, at some point this baby would make Springbank taste like Glenkinchie. Quite. Unchanged.


SGP:372 - 87 points.

Benromach 10 yo '100° proof' (57%, OB, +/-2018)
Another favourite that we're just revisiting. Colour: deep gold. Nose: as much chalk and copper as possible, then fresh asparagus, leaves and branches, then this very peculiar kind of sulphur that's also to be found in Mortlach (from the distillate, not from the casks), and then the same artichokes as in the 15. With water: similar at first, then mustard, brine and fresh walnuts come through. Which, naturally, suggests fino sherry. Mouth (neat): it's really heavy, dense, with loads of ginger and macha tea, grass, even more artichokes and bitter vegetable, then a sweeter side, with oranges, that does not quite manage to make it properly rounder. Not that we needed that anyway. With water: excellent, really. It gets tenser and even tighter, with really a lot salted lemon juice. You cannot not think of a perfect margarita (the cocktail). Finish: long, muscular, tight, bitter but with a rounder, orange-y aftertaste. Bitter beer, amer-bière… Comments: I think I like it even better than the one I had tried around 2016.


SGP:463 - 88 points.

Benromach 1998/2018 '20th Anniversary' (53.2%, OB, 3000 bottles)


A blend of bourbon and sherry, issued last year to celebrate the distillery's reopening under the helm of G&M. We should have tried it earlier, I suppose… Colour: golden amber. Nose: this one's a little fatter than the others, but the overall style is similar to that of the 15, just with a little less smoke, and a little more copper and other metallic notes (old coins). Behind that, walnut oil, tobacco, a little fennel, a touch of burnt butter, a little ham, and certainly some church candles, containing a lot of paraffin. Also dill, wild carrots, soy sauce… With water: some saponification happening, and you need a lot of time to get rid of those notes, this time. I tend to like both the 10/100 and the 15 rather better at this stage. Mouth (neat): really rich, mostly on bitter oranges, Campari, bitters, cherry stems, and once again some artichokes. With water: absolutely good, but once again, both the 10/100 and the 15 outflank it. Perhaps have they been a little too liberal with the sherry, well that's my opinion. Remember, big distillates and sherry may clash more often than never, in my little book. Finish: rather long, waxy and bitter, with hints of raisins. Salt and a little soap in the aftertaste. Comments: really good, but I would probably not swap three barrels of the latter for one of the formers.


SGP:451 - 82 points.

And so, the brand new 50!

Benromach 50 yo 1969/2019 (44.6%, OB, sherry hogshead, cask #2003, 125 decanters)


A wonderful thing by G&M, once again. It's been said that family businesses usually take the long view, while corporations and public companies are rather obsessed with short-term profit. Well, a look at the ages of their inventories should confirm, or invalidate that saying. We've already tried a short few 1969s, especially a wonderful 1969/2004 (WF 91) and an even greater 1969/2011 (WF 92), so big hopes here… Colour: amber. Nose: oh sweet Mary and Joseph, what a glorious nose! Extraordinary notes of 'a walk in the woods', mushrooms, chestnut honey and honeydew, camphor, newly sawn fir wood, embrocations, Vicks, beeswax, lemongrass, tiger balm, angelica, woodruff… Well, this kind of complexity only comes with age, that's bleeding obvious, but naturally, you would not always need fifty years. In any case, this is fabulous, let's only hope this baby won't suffer from many a very old whisky's fate, you know, great fresh nose, woody and drying palate. Let's see… Mouth: the answer's no, there. Not that there isn't any oak, but it did not come out, it's still well-mingled with the rest, which includes many sorts of oranges and honeys, balms and ointments, tobacco, waxes, and just the right amounts of the usual cloves, cinnamon and nutmeg. Some well-mannered oak, I would say. Finish: long, rather on great teas, Assams, Darjeelings, and oranges again in the aftertaste, as well as chocolate… Comments: less smoke than in the 'G&M-distilled' brothers, and 'of course', a nose that's a little greater than the palate, which is absolutely normal at these ages. Not cheap, but who is counting?


SGP:561 - 91 points.