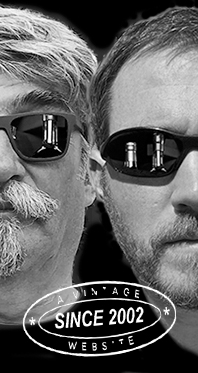 Home
Thousands of tastings,
all the music,
all the rambligs
and all the fun
(hopefully!)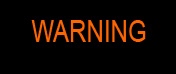 Whiskyfun.com
Guaranteed ad-free
copyright 2002-2017



Little duos, new official Mac
against new indie Mac

I mean, newish. And that would be Macallan, The Macallan. As in Bond, James Bond. But which one shall we tackle first? Maybe the lightest? That couldn't be the youngest, since one of them – the official, naturally – is one of those pesky NASses. Cant no do verticals with NAS.

Macallan 'Rare Cask Batch No2' (43%, OB, 2018)


NAS, sadly, and yet pretty expensive, around £380 at Amazon these days. This baby from 50 sherry butts, that's what's really cool with Scotch whisky, even when some casks are 'rare' they'll always find as many as they need to do sequel batches or variants, provided the market responded as they wished. I should add that I really enjoyed an earlier 'Rare Cask' they did back in 2015 (WF 87), but thought the Rare Cask Black (the 'smoky' one) was rather weird and disappointing, hence rather unnecessary (WF 76). Colour: amber. Nose: there's something fresh and young in there, around kirsch and prune spirit, as well as more gunpowder than in earlier sherried Macallans. I'm also finding hints of gummi bears, raspberry drops, then a little ginger and nutmeg that suggests newish oak has been in use. So a rather 'modern' nose, although I wouldn't quite call it a 'lab whisky' at this point. Yes, as in lab wine. More traditional Macallany touches after two or three minutes, with a wee meatiness, some pipe tobacco, marmalade, and touches of cedar wood or cigar box. Including its content. The raspberries fight back after ten minutes, I'm not sure they should be there. Mouth: totally parallel. Kirsch, nutmeg, ham, cloves, marmalade, pencil shavings, strawberries, slivovitz, sloe, cinnamon, nutmeg, chocolate. Sounds cool, but there's a bitterness in the background that's not too pleasant to me. Finish: medium, very chocolaty. Cloves, pepper and nutmeg in the aftertaste, and then more kirsch. Comments: doesn't feel too well-integrated, in fact, lacking polish and, possibly, time. A simple finishing, perhaps? Disappointing, really – I would prefer a glass of aged kirsch from Schwarzwald. Unless they make kirsch in Speyside? Ideas ideas...


SGP:361 - 78 points.

And so the independent...

Macallan 27 yo 1991/2018 (53%, Or Sileis Legends, sherry hogshead, 288 bottles)


Yes I do realize that it is not totally fair to have a twenty-seven years old indie Macallan after a humble official NAS. But that official NAS could have been excellent, you never know, there's always hope. Colour: deep gold. Nose: crikey, you think this is a massacre? Apricots, dried quinces and figs, jams, bitter chocolate, Cuban cigars, Ovaltine, prunes, roasted nuts, parsley, beef stock, orange marmalade, thuja wood, pine cones, jabugo, espresso, heather honey, pinesap... So very typically Macallan! (say pre-2000). With water: black cigars, coffee, proper chocolate, dried dates, prunes, Corinthian currents... This is what the people want. Mouth (neat): it reminds me of the old 10 yo CS (circa 1995 indeed), only with a wider spectrum and that's the older age. Although those 10s were probably pretty older than just ten... Wonderful meaty chocolate and malt, coffee, many dried fruits, a mineral touch (bordering gunpowder, but it is not gunpowder) then rather herbal teas and roots. Shall we mention gentian and turmeric? I would say this style is still being made – at Glendronach, even if Glendronach seem to be changing a bit as well. With water: just perfect. Ah, memories... Thyme, verbena and wormwood, figs, quinces, a touch of camphor, raisins, and even a little smoke... Oh and kumquats, 'of course'. Finish: long, a tad more gingery, with a little more bitter orange, Aperol (I know)... Perhaps a little less 'wide' now, but on the other hand, it got fresher (mint), so that you would be ready to have another shot or three. Comments: good gravy, not much of a contest, really, not even a 'duo', but look, we will recover from this.


SGP:462 - 92 points.