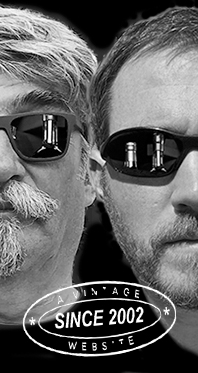 Home
Thousands of tastings,
all the music,
all the rambligs
and all the fun
(hopefully!)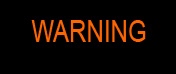 Whiskyfun.com
Guaranteed ad-free
copyright 2002-2017



Little duos, today new old St. Magdalene and friend

Those crazy people at G&M (although crazy may be too strong a word) have just launched, right in the middle of Summer, an old Longmorn (OK), and old Dallas Dhu (excuse me?) and a St. Magdalene. It's the latter that we'll have today but most sadly, WF's wee St. Magdalene shelf is currently empty. We could have asked our friend Tomas, Mr St. Magdalene himself, but we'll rather find another 1980s Lowlander by G&M as the obligatory aperitif…

Bladnoch 12 yo 1988/2000 (40%, Gordon & MacPhail, Connoisseurs Choice)
I remember some very light and yet citrusy Bladnochs 'GM CC', but also some rather monstrous 1988s 'CS'. Colour: gold. Nose: exactly, soft and light citrus. Lemon tarte with meringue and wee bits of zests, then touches of both fresh and stewed rhubarb, gooseberries, and perhaps a touch of yoghurt and sourdough. All that works very well, it's a good example of a malt that was very singular and 'different'. Mouth: yeah well, these young Bladnochs could also be a little too chalky on the palate, indeed. Aspirin tablets, drinking liquid plaster, sucking chalk… All that with a very lemony background (squash). Very singular indeed, but perhaps a little too singular. As they say over the river Rhine, es war damals… Finish: medium, a tad grassier, and very chalky and lemony again. The aftertaste is a little too sour/yeasty for me. Comments: chalk and lemon yoghurt cake, or something like that.


SGP:651 - 80 points.

St. Magdalene 36 yo 1982/2019 (53%, Gordon & MacPhail, Private Collection, refill American hogshead, cask #2092, 161 bottles)


In my book, St. Magdalene was one of the most complex malt whiskies ever, but I think it used to need higher voltages than just 40 or 43% vol. Which is the case here, so all should be fine… By the way this baby comes in a lovely wooden box covered with 'points de Hongrie' that would make for a gorgeous pencil (or iPhone) box. Let's go buy pencils! Colour: light gold. Nose: quite astonishingly, we're not too far from the Bladnoch as far as aromatic profiles are concerned, with a similar citrusness that works extremely well. Except that this is deeper, richer, and much more complex, and would range from jams and fresh fruits to sherbets and ice creams. We're talking lemons and lime, bergamots, oranges, citrons, and probably angelica, lilies and rhubarb again. This fruity and floral freshness is simply fantastic, and for that we have to thank a relatively lazy hogshead. Thank you, Mr Hogshead. With water: ah, typical. Leather, herbal teas, tobaccos, old perfumes, potpourri, mushrooms… One cannot not think of the RMs, provided one's tried any of those. Mouth (neat): bites you a bit at first, starting with an unusual lemon squash/washing powder/lemon honey combination, but the honey wins it and gets very complex, with some kind of honey cake with bits of bitter chocolate, tealeaves, black tobacco and then half a glass of artisan mead, or even chouchen, which is a stronger form of mead that they make in Brittany. The washing powder became clay, all for the better indeed. Oh and no I never ate any washing powder, but remember when we write 'washing powder', that only means 'reminiscent of washing powder'. There's no banana in whisky either. With water: wonderful notes of Riesling, rhubarb wine, a little liquorice, tobacco, grapefruits… Finish: medium, a tad drier and more on herbal teas, with citrus skins and more mead in the aftertaste. Comments: check! It's well a wonderful St. Magdalene. And if you love mead, you'll adore this. Agreed, mead is a little cheaper.


SGP:561 - 90 points.