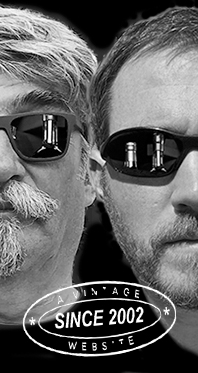 Home
Thousands of tastings,
all the music,
all the rambligs
and all the fun
(hopefully!)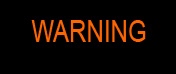 Whiskyfun.com
Guaranteed ad-free
copyright 2002-2017



Little duos, today new old and old middle-aged Longmorns

And both from the same warehouses! But which one should we start with? Perhaps the one from the latest vintage?

Longmorn 53 yo 1966/2019 (46%, Gordon & MacPhail, Private Collection, first fill sherry butt, cask #610, 398 bottles)


Everything's wonderful here, and God knows that G&M have already had many stunning Longmorns. It's even to be wondered if Longmorn's not always been a G&M thing. Colour: mahogany. Nose: bam, old teas, cigars, tar, and pre-Franco oloroso. Then mushrooms, walnuts, raw chocolate, soy sauce, lovage, some kind of very savoury meat sauce, and freshly sawn pine and eucalyptus woods. State of the art sherry maturing, there isn't anything nicer out there. With water: sure, some tannicity, black teas, sawn wood, cocoa, tobacco, more meat sauce, Marmite (didn't BoJo ban that?) and bags and bags of dried morels and porcinis. All is lovely, but I'll say it again, with these very old whiskies, it's on the palate that things may get awry, let's see… Mouth (neat): phew! It's dry and drying, it's full of terpenic, resinous flavours, it's got quite a lot of tar, perhaps a few pencil shavings, and certainly a good load of cinnamon. But this works, unless you were expecting bags of fresh fruits. With water: and it would even stand water, getting just a tad more tea-ish and chocolaty. A few dried currants, or just one. Finish: long, more mentholy, sappy, and greenly bitter. Fernet Branca and bitter bitters. That's fine, I like that. Comments: it's like when you go see some very old actors or musicians on stage, and they do not disappoint. Like Marshall Allen with the Sun Ra Arkestra, 95 this year! Love him!


SGP:371 - 90 points.

And so the sparring-partner… Well, it's more than that, this baby could easily defeat the new 53 yo, watch it!..

Longmorn 21 yo 1965/1986 (55%, Intertrade)
This was bottled at natural cask strength. Love this on the back label, "Longmorn has been recognised by connoisseurs to produce one of the truly outstanding Glenlivets". Luckily, the owners are the same. Colour: amber. Nose: the parentage is obvious, but this has kept all its fruitiness, although some perfect OBE is starting to show. Meaty chocolate, marmalade, kumquats, prunes and Armagnac (old sherried Longmorns could be quite Armagnacqy, in my opinion), then savoury raisins and chocolate truffles. And regular truffles too, but no gas or used matches whatsoever. Third, some menthol and some limestone 'after the rain'. And four, herbs, parsley, lovage, basil… It's just got everything you would expect from a well-aged sherried Speysider after more than 30 years in glass. With water: some old sherry, old walnuts, chen-pi (dried zests), umami, and that Chinese prune sauce that comes with Peking duck. I keep forgetting the name, I'm afraid. Also touches of old metal, tools, copper coins… All this is just totally perfect. Mouth (neat): an tad brutal, but we know that's an asset (as long as you've got water on the side, that is). Eau-de-vie, kirsch, a touch of sour wood or leaves… Amazing that it kept this power and this roughness on the palate, after all those years! But… With water: well it kept a small share of roughness, but that's an asset and all the rest is doing 'the peacock's tail'. There's even a wee touch of salt and a spoonful of homemade miso and fermented soy. No no no, no natto. Finish: long, dry, and rather all on raw chocolate and beef stock. Comments: that was close, and it's all a matter of personal tastes and preferences in such cases.


SGP:462 - 91 points.

Back to younger Longmorns next time!