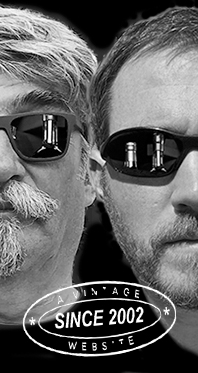 Home
Thousands of tastings,
all the music,
all the rambligs
and all the fun
(hopefully!)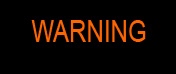 Whiskyfun.com
Guaranteed ad-free
copyright 2002-2017



The Time Warp Sessions,
today new very old vs.
old middle-aged Glen Grant

Thought we would do more Time-Warp sessions, which consist in opposing, so to speak, an old and a newer bottling of the same distillery. It's even going to be a little wackier today, as we'll have a new very old Glen Grant, and an old middle-aged one that was distilled a good few years later. Head okay? First, maybe the older bottling, which is at a lower strength than the new very old one. Head still okay?

Glen Grant 21 yo 1972 (43%, Whyte & Whyte, USA, cask #158, +/-1993)


So, this cask was bottled in Campbeltown by J&A Mitchell & Co. (Springbank), so probably WM Cadenhead, for Whyte & Whyte, who selected it for The Spirits Library. Basically, the long-extinct Whyte & Whyte company used to distribute some Cadenhead whiskies in the good old US of A. Some had been pretty excellent, but we haven't tasted hundreds as they were rarely crossing the pond back to Europe. Whisky wasn't totally globalised yet. Colour: gold. Nose: 1972 is a famous vintage at Glen Grant, many having been all on beehives, honey, and dried golden fruits, just like Glen Grant #2 a.k.a. Caperdonich. Yet this one's completely different, much more on earthy, slightly metallic notes, with a first development on pine resin, menthol and teak oil (like), then rather game-y notes, soups, miso, Bovril… It's all pretty complex, with very faint notes of OBE, perhaps, while it would get drier and drier over time. Mouth: the low strength (56 US proof) does not feel at all here, on the contrary, it's potent and even a tad brutal at first, pretty metallic and unusually salty and 'bouillony'. The fruits make a late appearance, rather around bitter oranges and some kind of sour chutney. Finish: incredibly long, just a tad dry, grassier, with a very salty aftertaste. Where does all this salted liquorice come from? Comments: lovable, just a tad roughish around the edges. On the one hand, you could argue that it was a different era, when all whiskies used to be a bit rougher, but I would retort that we've tried some 1972 Glen Grants that were smooth as profiteroles.


SGP: - 88 points.

Back to the earliest days of rock and roll (lame, S.)

Glen Grant 62 yo 1956/2019 (51.7%, Gordon & MacPhail, Mr George Centenary Edition, first fill sherry butt, cask #4455, 235 bottles)
This incredibly old Glen Grant was just bottled to celebrate the 100 years of former G&M CEO George Urquhart. We've tried a handful of 1956s by G&M already, and they have been stunning, especially one for LMDW's 50th Anniversary, bottled – and tasted - in 2005 (WF 93!) Colour: deep amber. Nose: magnificent. The dashboard of an old Bentley (well, works with Austins too) that's just been redone, natural varnishes and polishes, this faintly miso-y side yet again, a stunning pine-y earthiness (that walk in the woods, rather pines and firs here), an almost unnoticeable touch of Marmite and malt extract, and just one tiny porcini. Bold and subtle at the same time, but that may be the surprisingly high strength. With water: fatbulous! There, those honeyed notes that were missing a bit in the '72, they're all here. Basically, it's akin to the best mead in the world, plus the best brioche and the best dried figs. Mouth (neat): hurray, no over-woodiness at all (really, at all) and rather a fantastic chestnut honey – marmalade – mint liqueur combination. This is very wow. Wonderful touches of bouillon again, Chinese fondue, miso, Maggi… With water: incredible balance and almost under-oakiness. There is quite some oak of course, but it is not oaky at all, go figure. Time to call the Anti-Maltoporn Brigade, perhaps. Finish: long, on the same exceptional meady notes, sultanas, earl grey, bergamots, chocolate, and, well, just the whole dictionary. Comments: you'd almost believe they've used demi-johns like in Cognac and moved this one to a secret paradise around 30 years ago, but of course they haven't. I haven't checked the price – who counts anyway? (careful, S.)


SGP:561 - 93 points.