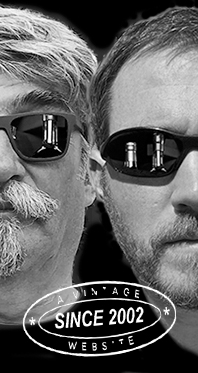 Home
Thousands of tastings,
all the music,
all the rambligs
and all the fun
(hopefully!)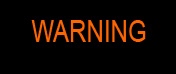 Whiskyfun.com
Guaranteed ad-free
copyright 2002-2017



Not a month without Springbank

It's like lobster or jazz gigs, you need them at least once a month. And Champagne twice a week, but we're already digressing…

Springbank 17 yo 2001/2018 (58.5%, Blackadder, Raw Cask Statement, Sherry Hogshead, cask #130, 96 bottles)
This rare baby did very well at the MM Awards 2018. It's probably a bit provocative to start this with a sherry monster, but this is the youngest Springer we have on the tasting table today… Colour: red mahogany. Nose: someone's spread some perfectly fine chocolate with some concrete dust and a little gunpowder. See what I mean? With water: yep, Maggi, lovage, copper coins, miso, marrow, fudge… Need I say more? Mouth (neat): fantastic. Heavy liquorice, heavy triple-sec, heavy chocolate, some of the greatest Armagnac, some prunes and some black currants, plus this Springbanky je-ne-sais-quoi, around oils and silex. The sherry did not kill distillery character. With water: enter salt and miso again, plus some bitter oranges and some cinchona, quinine, even gin (no offense meant, Springbank and Blackadder)… Finish: long and rather perfect. Juniper and oranges, plus salted chocolate. No one's against that. Comments: newish Springbank in the style of the 1960s, how cool is that? Sadly, a very low outturn here. That should be forbidden, a minimum of, say 250 bottles per bottling should be enforced after Brexit. Seriously!


SGP:362 - 90 points.

Springbank 18 yo (45.9%, Artful Dodger Collective, 1st fill sherry, cask #646, 2019)
No picture yet, I've put one of another bottling from the same line. Colour: amber. Nose: 'course. Oranges, leather, pipe tobacco, linseed oil, clay and plasticine, chicken broth, hand cream, even shampoo (antidandruff, of course), mandarin liqueur, and a solid dose of umami. Bliss in your glass, unless you like them super-clean and soulless (ho-ho-ho, S.) Mouth: it's pretty smoky, and I wouldn't swear there is no Longrow inside, seriously. Could we have a look at the papers? Wonderful chocolate, glazed chestnuts, walnut liqueur, zest macerate, a touch of chilli, gravy, chicken soup, stewed mushrooms, more bitter oranges… Finish: rather long, dry, leathery, chalky, umami-y (someone's got to find a new word), with the usual bitter oranges in the aftertaste. Comments: it's first fill but it was well-mannered sherry. With Springbank, the spirit keeps the lead anyway, under any circumstances! The Baryshnikov of whisky! Now, really, wasn't there at least a little Longrow inside?


SGP:373 - 91 points.

Let's check an older OB if you don't mind…

Springbank 1996/2009 (57.1%, OB for Milano Whisky Festival, cask #264, 600 bottles)
That's one of my biggest regrets, not having been able to attend the Milano Festival. Yet. Colour: amber. Nose: same ballpark, same kind of combo, but a little more on grilled meat, brake fluid, truffles, and gunpowder. Just a perfect example of a whisky that's 'sulphury' while that would be some clear and absolute asset. Notes of very old Chambertin (or good sister that does not quite take care of herself – no apologies to The Vatican), the usual miso soup, and just a bouillon made with patience, care and passion in a typical bistrot. With water: lovey touches of model glue, then decadent soups and sauces. Mouth (neat): extremely punchy, this one does not do the catenaccio my friend. Blackberry jam and jelly, apricot cake, ginger tonic, leather, rubber, Seville oranges, and really a lot pepper teasing your tongue. It needs water. With water: it's hard to tame it, you need a lot of water. Becomes unusually more brutal and rough, with touches of balsamico (naturalmente) and puréed chestnuts over some kind of coffee cream. Who said tiramisu? Not me! Finish: long, meaty, on soups and roasted nuts, with chives and even garlic in the aftertaste. Also even more chestnut purée. Comments: you could almost eat this baby, rather than drink it. Thick as a brick (I know I should drop my lousy two-penny musical references, I know.)


SGP:362 - 91 points.

Springbank 21 yo 1996/2018 (47.5%, That Boutique-y Whisky Company, Madeira butt, cask #02/0118-1, 911 bottles)


Madeira butts? What's this madness all about? And why Blake and Mortimer on the label? Colour: amber. Nose: ah, fudge and butterscotch this time! Does Madeira impart more notes of butterscotch than sherry does? Depends on the kind of Madeira (and sherry), I suppose. This time it's really all on Werther's Originals, then Ricola and some kind of tourist's Kräuterlikör. You're right, Jägermeister. Funny, that. With water: a tad smokier. Mustard sauce, or sauce 'à la diable'. Hard to translate, I am sorry. Mouth (neat): a bit weird, I have to say. Garlic and leek soup, tarragon - nothing against that, but perhaps not in my whisky. Sour butter and coriander. Perhaps. With water: improves a bit. Sorrel soup with a little fudge? Who would dare cooking that? Finish: medium, bizarre, mustardy, sour. Comments: a slightly schizophrenic malt, between vegetal soups and caramelly notes. Intriguing, but it's struggling after the better-constructed glories that we had before.


SGP:361 - 82 points.

Perhaps a wee cleaner one, and we're done. Until the month of October…

Springbank 24 yo 1994/2019 (50.8%, Cadenhead, Authentic Collection, refill barrel, 312 bottles)


The question remains the same, are Springbanks by Cadenhead official or independent bottlings? This is close to the Controversia de Valladolid if you ask me. I'm even wondering, is it fair that CAD would have easier access to good casks of Springbank? Colour: straw. Nose: we're facing the distillate now, in its unvarnished core. No ooh-ha sherry to hide behind, no unnecessary Madeira or Marsala or whatever, only a full glass of engine oil blended with celeriac juice. Plus a little sea water, that is all. Now the proportions are perfect, that's the whole trick here. With water: marzipan and a little vanillin and coconut, that's the cask speaking out. Okay, pass. Mouth (neat): can a whisky be totally austere and yet relatively attractive? Seriously, this is some very dry Springbank, mineral, peppery, salty, and a little sour. There is a fine line between pleasure and pain here, it's rather philosophical whisky, so no instant crowd-pleaser. With water: plain American oak coming out, no thanks. Drop water. Finish: pretty long and rather on orange skins and green pepper. Not sexy. Comments: a Springbank that you'll need to intellectualise a bit, if I may advise so. Otherwise you may find it way too dry and austere, almost like a movie by Lars von Trier or Robert Bresson.


SGP:272 - 82 points

(let's not exaggerate).