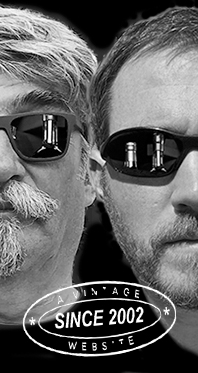 Home
Thousands of tastings,
all the music,
all the rambligs
and all the fun
(hopefully!)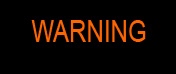 Whiskyfun.com
Guaranteed ad-free
copyright 2002-2017



Octomore, indie and quasi-indie

You know Octomore, the peatier Port Charlotte, which is the peatier Bruichladdich. We'll have the new OC by Elixir, and then two private casks from Big Jim McEwan's own stash. But those came from proper 'château' wine casks (not STR barriques), so let's be careful, very careful…

Oc6 (58.1%, Elixir Distillers, Elements of Islay, 2019)
I don't see no vintage statement here, what happened? Back to older habits? But let's let the liquid sing… Colour: white wine. Nose: it's like nosing mercurochrome blended with gentian eau-de-vie. Nothing to add. With water: fresh putty and paint. Say green. Mouth (neat): brutal, almondy, sooty, salty. Reminiscent of fresh paint, once again, and really, very brutal. Not saying I can't handle it, but I can listen to a Yoko Ono CD too, if you see what I mean. With water: tends to lose focus and to get disjointed. Iodine, sooty waters, supermarket mezcal… Sorry to say, I don't think there's much pleasure to be had here. Finish: long, salty, a little gherkiny (apologies), and pretty lessish. That would be the opposite or 'moreish'. Comments: I don't know what happened, it's as if this was hardly mature and it's true that Brexit places an intolerable strain on our nerves (what?) But Oc5 was in a whole different world, same with other very new Elements of Ìslay! (no less than WF 91).


SGP:258 - 75 points.

Octomore 11 yo 2007/2019 (60.3%, The Cask Whisperer, Château d'Yquem cask, 292 bottles)
Jim McEwan's own cask. Sauternes casks are wonderful, it's just that as the sweet wine's extremely aggressive towards the wood, they tend to burn a lot of sulphur to prevent them from rotting once emptied. Unless, of course, they would refill them immediately. Let's see… Colour: gold. Nose: it's a different kind of botrytis, I would say, with a different kind of smokiness, some roasted nuts aplenty (pine nuts first), and an almondy side that really works. No apricots, roses or quinces this far, but it is a very fine nose. Yquem remains king whichever the circumstances. With water: fresh marzipan all over the place. Mouth (neat): I have the impression that a winesky will defeat a proper all-barrel partner fair and square. In truth, I cannot quite believe my taste buds, as I find this very lovely, perfectly almondy, balanced, and even complex. Bittersweet dishes, salt, chutneys, curries… In truth, this baby's got something Indian. With water: wonderful. Salted and smoked almonds, more curries, masala, goreng… Finish: long and miraculously well balanced. A touch of apricot in the aftertaste – there! Comments: all powers to he who decided to fill Octomore into Yquem wood. Oh, and I found no sulphur.


SGP:457 - 89 points.

Octomore 9 yo 2009/2019 (63.7%, The Cask Whisperer, Château Lafite cask, 292 bottles)


This cannot work, as Lafite is the epitome of Cabernetness, thus of red wine, and as in my book, peat and red wine will just kill each other. Let's see… Colour: ripe apricot. Nose: right. Jaffa cakes, anyone? Sourdough? Porridge and fumes? Cigar smoke? Strawberry yoghurt? Clafoutis? Christmas pudding? Long story short, the jury's still out… With water: something else, not quite whisky, rather some kind of smoked cherry brandy. Mouth (neat): wha-ha-hat? Smoked cherry bandy indeed? With water: it kind of works, and the big red and the big peater do tango indeed, but we're extremely far from Whiskydom. Not sure they should have tasting committees in Scotch whisky, like we have with most French wines, but I believe anyone would reject this and make this baby lose the 'appellation' Islay, if not Scotch Malt Whisky. You say heaven forbid? You may be right… Finish: long, smoky, almondy. Smoked cherry-flavoured marzipan. Comments: not bad at all, on the contrary, but extremely odd. Someone should launch some kind of 'European Whisky' appellation, but only after Brexit, and once an independent Scotland will have re-joined the EU. Yeah; we'll see what happens…


SGP:647 - 80 points.