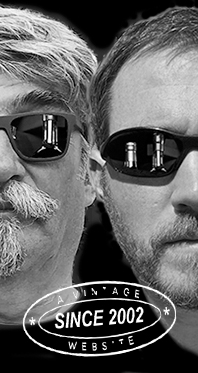 Home
Thousands of tastings,
all the music,
all the rambligs
and all the fun
(hopefully!)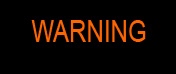 Whiskyfun.com
Guaranteed ad-free
copyright 2002-2017



Perhaps a little Deanston today?

A name that's making great progress year after year. Let's first have a young all-natural one, then what could be yet another odd winesky A.K.A. the Scottish premixes, and then an older one.

Deanston 10 yo 2008/2018 (53.6%, Cadenhead, Authentic Collection, hogshead, 270 bottles)


Colour: sauvignon blanc. Nose: sauvignon blanc. Yep. And limestone, grapefruits, muesli, gunflints, fern. Really a lot of flints – this is a genuine flinty whisky! With water (huge viscimetry!): perfect candle wax, paraffin, fresh barley, fresh white asparagus (season's just starting…), chalk… Pouilly-fumé anyone? Mouth (neat): mirroring the nose, descriptor for descriptor. I could copy-and-paste but I'll spare you that. With water: that. And yet more grapefruits. Finish: long, really very flinty. We're almost sucking flints and assorted pebbles. Nice bitter/grassy aftertaste. Comments: this little Deanston is full of rectitude, shall we say, but not only for whisky masochists (ex-cu-se me?) Perhaps a little segmenting at times, as they say in Paris, but I like it (as they say in London).


SGP:461 - 86 points.

Deanston 9 yo 2008/2017 (58.7%, OB, Bordeaux Red Wine Cask Matured, 3240 bottles)


Three-thousand-two-hundred-and-forty bottles of ex-claret Deanston? That's what I call having faith in the future. Colour: orange amber. Nose: nice-ish. Buds and leaves (cherries and blackcurrants), peonies, then rose petals and muscovado sugar, heather honey, fresh walnuts… Much less horrendous than I had expected, but I know they know how to do these at Deanston. That is to say, with moderation. With water: some creamy vanilla (should be French oak, though), whiffs of young bourbon (same comment), sweets, a pack of jelly beans, something very game-y and tobacco-y… It is quite a beast. Mouth (neat): well, this is odder. Eating leaves, violet sweets, raspberry drops, bitter cactus, sweet chilis, bone dry Madeira, mustard, some walnut wine… This is clearly a winesky in my book. With water: I find this bittersweet side a little disturbing. Pepper and nutmeg plus blackcurrants and cherries again. Very young claret from a greener, tenser vintage. There 1975. Finish: long, spicy, grassy, bitter. Not very easy. Comments: really more than okay, and I thought the nose was nice. I found the palate a little more unlikely. Remember, when they were using Bordeaux casks in the old days, those were usually transport, not château. If I'm not mistaken!


SGP:461 - 78 points.

Deanston 19 yo 1999/2019 (53.1%, Asta Morris, bourbon, cask #AM130)


Before all that Brexit stuff, AM used to mean Aston Martin in my book. Asta Morris, why not! As long as it's not Austin Morris… Right, right, to the whisky… oh and there's a frog on the label, is that some subliminal message? ;-). Colour: white wine. Nose: same territories as those of the Cadenhead, only with more porridge and muesli, sourdough, fresh orchard fruits and mint leaves, rhubarb, perhaps sorrel, surely watercress, a few drops of manzanilla (soft mustard, walnuts, brine)… All very fine so far. Sesame seeds, perhaps. With water: gets chalky. Have we mentioned Pouilly-fumé before? Mouth (neat): wonderfully fresh, full of mint and aniseed, then pears and pineapples as well as more muesli and some kind of sour syrup. Canadian apple wine, perhaps? With water: it's almost a carbon copy of Cadenhead's youngster. Perhaps a touch of sweet ale here? Cider for sure. Finish: long, a little sharp – which is great – and still a little eau-de-vie-y. Say wee plums. Some lemon too. Comments: a tad austere, but that's one of its main assets. Probably rather for seasoned malt enthusiasts; I think I'm pretty seasoned (that's right, S., that's right.)


SGP:461 - 87 points.