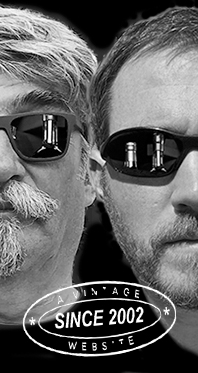 Home
Thousands of tastings,
all the music,
all the rambligs
and all the fun
(hopefully!)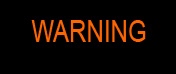 Whiskyfun.com
Guaranteed ad-free
copyright 2002-2017



I've got the feeling that things tend to improve on the Cognac front, with more smaller houses issuing better composed small batches, including cask strength versions that cannot not capture the attention of us poorer whisky lovers! What's more, you may have noticed that there's now a new category in Cognac, named XXO. In that category, the youngest component in any blend has to be aged for a minimum of 14 years.

Jean Fillioux 'Star Gourmet' (40%, OB, Grande Champagne, +/-2017)
Said to be seventeen years old, but sadly bottled at some rather petty 40% vol. Which is so 1980s, don't you agree? But the house has got a very good reputation, having said that. Colour: gold. Nose: yes, very fine, with a little liquorice and earthy peels at first, then touches of sandal wood, the usual peaches and apricots, then angelica and broom as well as orange zests. A rather complex nose. Mouth: really good indeed, too bad it's a little 'wobbly in the knees' as they say, and that's the low strength. Orange liqueur, Turkish raki, marzipan, raisins, halva (or crushed pistachios), roasted pecans… Finish: a little short and a little grassy, with some tea. Comments: very good juice that would have deserved four or five extra degrees if you ask me.


SGP:551 - 83 points.

Camus 'Borderies VSOP' (40%, OB, 2015)
Remember, Borderies is one of Cognac's main regions, and is said to be a little quicker to mature than others. Naturally, houses that have got a lot of Borderies will claim that it's the best. It's also the smallest of all crus. Colour: full gold. Nose: a little more modernity in this one, which translates into more toasted oak, I would say. Brioche, cappuccino, butterscotch, charcoal, toasts, then orange blossom water and marmalade. Stewed peaches, which I find in many a Cognac. Mouth: denser and fatter than the Fillioux, sweeter as well, with more raisins, maple syrup, barley sugar, then chocolate and dried figs. A very sexy modern Cognac that tends to leave a wink for Macallan, I would say. So to speak. Finish: a little short, but with a fine fatness. Fruit peels and a touch of aniseed. Comments: perhaps a wee bit more rustic than the Champagnes. Perhaps… Very fine own-vineyard Cognac by Camus.


SGP:551 - 84 points.

François Voyer 'XO' (40%, OB, Grande Champagne, +/-2015)


Some 25 years old Grande Champagne, 100% ugni blanc. Colour: amber. Nose: oh my, this is something else! The fruitiness is immense here, almost extravagant, as this baby is ridden with peaches, bananas, mangos, papayas, watermelons, grapes, blood oranges, and even tinned litchis and rambutans… An amazing nose, equidistant from some 1980s Bushmills, 1970s Benriach, and 1960s Lochside and perhaps Tomatin. Capice? Mouth: same, more or less, with a bit of spicy old oak and touches of sweet wine. Rather sweet chenin from Loire. Other than that, it's a whole fruit salad with a few spoonfuls of Cointreau or Grand-Marnier. Indeed, as it should be. Finish: short to medium, extremely fruity. Papayas are back. Some candy sugar. Comments: I wouldn't say it's the most complex old Cognac ever, but this huge fruitiness is totally spectacular and impressive. Plus, psst, the prices are extremely fair at Voyer's. Bang-For-Your-Buck old Cognac for sure.


SGP:741 - 87 points.

Jean-Luc Pasquet 'Nostalgie' (45.6%, OB, Grande Champagne, 500 bottles, 2017)
The wee house Pasquet is located in Eraville near Segonzac, the capital city of Grande Champagne. It is, of course, own-estate Cognac, here a mid-life vatting of several vintages ranging from 1991 to 2000, all matured separately until the year 2008, then blended together, then bottled nine years later. Colour: gold. Nose: we're much more on flowers this time, dandelions, orange blossom, honeysuckle, buttercups… There are wee notes of orange juice as well, a touch of chocolate fudge, and hints of roasted cashews. Whiffs of sandalwood as well. Very elegant, especially after the rather boisterous - yet excellent - François Voyer. Mouth: it's tenser, tarter, more citrusy than the others. Lovely notes of blood oranges, pink grapefruits, tangerines, even bergamot (really reminds me of those marvellous Bergamottes de Nancy – those are sweets that you should try). A very faint salty touch in the background, as well as a little miso or even umami. That's pure fun! Finish: longer than the others, a tad more restrained and grassy, perhaps a little less 'commercial', whatever that means. Excellent. Comments: a serious style, extremely good. I think we'll try an older one in a few seconds…


SGP:561 - 87 points.

Jean-Luc Pasquet 'Très Vieille Réserve' (44.2%, OB, Grande Champagne, 336 bottles, +/-2017)


This one's 45 years old, while the price is… 132€ a bottle! You know about the shameful prices for any miserable 45 yo malt whisky, don't you. Colour: amber. Nose: sublime raisins and waxes, with some rancio appearing, mandarins, citrons, church candles, chén pi (some say pericarpium citri reticulatae), pipe tobacco, dates, pine needles, drops of motor oil, paraffin… This is splendid indeed, very complex, and relatively 'serious'. Meaning it's not a fruit bomb. Mouth: when, after many years, oranges meet with pine resins and herbal teas. Rosehip, hawthorn, tangerines, some tobacco again, that miso soup, rather Corinthian raisins this time, something delicately glutamate-y, some cinnamon (as always with these old ages), a little cedar wood, a little liquorice… Finish: long, well balanced, never drying, never too oaky. Oranges, some honey, cedar, cinnamon. A rather waxy aftertaste. Comments: didn't someone pour a bottle of old Clynelish into the cask? Some marvelous old Cognac of the same quality as those of some similarly aged old Glen Grants or Glenlivets. It's just that the Cognac's twenty times cheaper. I agree, a no brainer.


SGP:561 - 91 points.