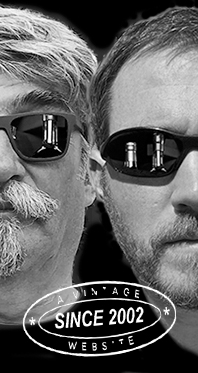 Home
Thousands of tastings,
all the music,
all the rambligs
and all the fun
(hopefully!)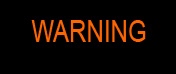 Whiskyfun.com
Guaranteed ad-free
copyright 2002-2017



---

Angus's Corner
From our casual Scottish correspondent
and guest taster Angus MacRaild
Speyburn:
Quantum Salmon Leap
Let's do a brief bit of backwards time traveling with a few Speyburn today.

Speyburn 2004/2018 (52.5%, OB for The Netherlands, cask #218, first fill sherry butt, 678 bottles)
Our friends over there in the Netherlands are notoriously fond of smoked salmon... Colour: amber. Nose: some kind of lightly buttered gingerbread, toasted crumpets, marzipan, toasted almond flakes, weetabix drizzled with honey, a touch of earthy dunnage and some damp sack cloth. It's very good, although I detect some rather active wood at play under the rather glossy surface. With water: develops more towards soft earthiness, brown bread and chocolate powder. Which is all good news in my book. Perhaps some lime leaf and butterscotch. Mouth: It's a modern style of sherry but it's all good clean fun. Lots of sweet pastries, icing sugar, raisins, hazelnuts caramelised with brown sugar, toffee apples and a hint of sultana. With water: softer, sweeter, again on butterscotch, caramel ice cream, Garibaldi biscuits, chocolate eclair and rather hefty nibble of new oak at the back. Finish: good length but here the oak is really getting a bit too much and the whole thing becomes a bit lopsided. Comments: Some parts are very fine, but other bits, especially the finish, remain somewhat unlikely. It appears this Salmon stumbled at the last rung on the ladder...
SGP: 631 - 80 points.

Speyburn 1988/2015 (52.3%, Berry Brothers, cask #2114, hogshead)
Colour: oaky chardonnay. Nose: a very different world. Lots of soft breads, green fruits, banana skin, lemon peel and other gentle citrus notes. Some hints of vanilla custard, young desert wines, coconut milk and something like rice pudding. There's a natural sweetness and an elegance to this one that I really like. With water: green leaves, dill, sage, pot pourri and a tiny hint of mustard powder giving a sense of bite. Mouth: really great! Little touches of green tea, hessian, dried mango, pineapple syrup, a faint waxiness, some cough drops and a few dried herbs. With water: again this is really lovely. Easy, fruity, green plums, yellow flowers, damson conserve, runny honey on warm croissant and some muesli full of mixed nuts and dried fruits. Finish: Good length, lightly drying, citrus pith, oatmeal, buttered toast and another impression of soft waxes and hessian. Comments: In one word: time! A terrific wee Speyburn by Berry's. This one definitely reached the spawning pool!
SGP: 651 - 89 points.

Speyburn 1974/2004 (43%, Gordon & MacPhail, Connoisseur's Choice, refill sherry butt)
This one probably doesn't make too much sense after the first two, but I said backwards in time and backwards in time we shall go! Colour: gold. Nose: Hey! This is some old Irish whiskey surely? It has something of this pure pot still 'tropical' style mixed with coked grains and damp cereals. Sounds odd but it really works very nicely. I also get ripe exotic fruits, honey, maraschino cherry, blossoms, dried apricot and fruit salad juices. Some stone fruits such as lychee as well. There's also light sootiness that lends some sense of weight. Mouth: the ABV perhaps lets it down a notch here but we're still in a very fragrant and lovely place with these soft cereals, soot, gentle waxiness, white pepper, furniture oil and various ripe fruits. In fact as time goes on it really becomes quite excellent. Shares something of this glazed pastries and lush fruits profile with the 1988. Finish: medium, but rather earthy, waxy, peppery and expressing orange oils, mushroom powder and cereals. Comments: Another excellent wee Speyburn. I suspect many of these older CC bottlings are worth revisiting, this was a lovely surprise.
SGP: 651 - 88 points.

| | | |
| --- | --- | --- |
| | BONUS: A sneaky pair of Littlemill | |

Littlemill 25 yo 1992/2018 (48.4%, The Auld Alliance, hogshead)
A new bottling by our great friend Emmanuel for his legendary bar The Auld Alliance in Singapore. Well worth a visit if you find yourself in that crazy city. Colour: white wine. Nose: pure Loire sauvignon blanc at first. All struck flints, cut grass and lemon zest. There's also ink, chalk, brioche and carbon paper. An extremely pure and elegant style that reminds me a little of St Magdalene rather than some of the other early 1990s Littlemills which were ubiquitous a few years ago and tended to veer more towards exuberant fruitiness. That said, there is indeed a bigger fruity aspect emerging, lots of lime, kiwi, star fruit and green apples. Perhaps even a wee kumquat or two. This is really just cask strength wine! Mouth: very grassy, petroly, mineral and flinty. Really towards a St Magdalene style in my mind. We're more in riesling territory than sauvignon now. Some rye bread, pumpkin seeds and a very soft white pepper note. Finish: long, grassy, full of crushed nettles, limoncello, lime oil, icing sugar and delicate hessian notes. Comments: I like it a lot, it's very straight and rather austere in a charming way. Although just a little more fruity opulence would have propelled it higher in my view. Still, an excellent wee Littlemill.
SGP: 541 - 88 points.

Littlemill 28yo 1988/2017 (49.2%, The Whisky Agency for Taiwan, hogshead, 48 bottles)
Colour: gold. Nose: similarly grassy but this is a bit fatter, more swollen and buttery in profile. Lots of seeds, grains, rye bread, olive oil - we're not far off some Pure Pot Still Irish here in many ways. There's also a gravely mineral aspect that sits alongside sweeter qualities like tiny hints of vanilla and creme caramel. Some fruits in the form of lemon peel and ripe gooseberry. Mouth: here it really starts to lift. There's a big textural fatness to the whole and lots of grass, toasted seeds, gooseberry, olive oil, kiwi, lime zest and even a little curry powder. White pepper, turmeric, cinnamon powder, Jamaica cake and spiced fruit chutneys. Excellent Littlemill! Finish: good length, rather lemony and limey evolving towards more overtly tropical things like mango sauce and pineapple syrup. Some juicy fruit chewing gum, brown bread and poppy seeds. Comments: Classy stuff, as ever with these old Littlemills. Although, only 48 bottles, good luck finding one!
SGP: 641 - 90 points.