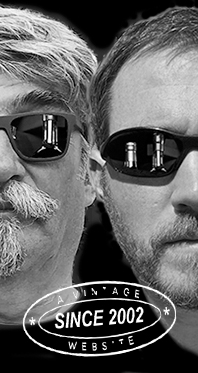 Home
Thousands of tastings,
all the music,
all the rambligs
and all the fun
(hopefully!)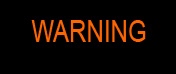 Whiskyfun.com
Guaranteed ad-free
copyright 2002-2017



Springbank on the tasting table again

Since there was a new LB (a.k.a. Local Barley) and since we haven't tried it yet... Oh and aren't they getting younger and younger, those LBs? But first, an even younger one…

Campbeltown 4 yo 2014/2018 (57%, North Star Spirits, blended malt, bourbon hogshead, 726 bottles)


Actually, no ideas if there's some Springbank inside, or if it's teaspooned (frankly, we've had it with all these stupid single malts in disguise, it's getting ridiculous, it's just booze, not the Koh-i-Nor, for crying out loud, but nothing to do with North Star Spirits, that was just a general rant) but there… Phew, had to get this off my chest ;-). Colour: pale white wine. Nose: butter and brake fluid, sunflower oil, beach sand, kelp, concrete, salty spring water, grass juice. Remember grass juice bars in the 1990s? With water: fresh rubber, grass, asparagus peel, new sneakers, Chinese general store. Nah that was very personal, apologies. Mouth (neat): young beer and pear juice, linseed oil, kippers, pencil eraser, plasticine. With water: saltier, with more olives, salted lemon juice, mezcal, and 'stuff'. Fresh bread. Finish: long, a tad earthier. Salty aftertaste, oysters… Comments: this ought to stem from the Springbank galaxy. It's very intriguing, some aromas are still looking for their individual spots, it's like a house that's being built. And it's good, just a little tiring, in a way, not unlike an unfinished jigsaw puzzle.


SGP:352 - 83 points.

Springbank 9 yo 2009/2018 'Local Barley' (57.7%, OB, 9700 bottles)


2017's 11yo was excellent, yet not totally stellar in my book (WF 88). This one might be too young, let's see… Colour: pale gold. Nose: it's a Longrowy Springbank. Medicinal smoke and all that, mentholated limoncello, aspirin tablets, lemon squash, chalk and clay, scoria, clams and oysters, seawater… With water: totally wet dogs (apologies, dogs) and discarded clothes. Damp mud, damp cardboard, old piece of rag… How lovely! Mouth (neat): sweet Vishnu, I love this! And believe me I'd have loved to hate it. Some kind of medicinal, mineral lemons, something 'industrial', leatherette, some ink, rotting tangerines, salts, Sprite (I know, I know)… Or how a combination of the ugliest flavours can create something wonderful, it's almost as if David Cronenberg did the distilling - and the blending. With water: f***k it all. Finish: long and extremely chalky and medicinal. Comments: believe me I was having my loaded (virtual) guns on the tasting table, but this LB's been faster. Now I hate it that a ridiculous 9 yo whisky would be this good. Kshhh, kshhh…


SGP:463 - 91 points.

Springbank 22 yo 1996/2018 (55%, Claxton's, bourbon hogshead, cask #1850-54, 249 bottles)
They do have some good shtuff at Claxton's! And a 22 yo Springbank, well, they don't exactly give them away with coupons, do they. Colour: gold. Nose: huge contrast after the LB (was that Springbank, really?) with much more mildness, vegetables, oils, minerals, crushed chalk, buttered mash, French beans, Jerusalem artichokes, olive brine, liquorice wood and broken branches and roots…. With water: olive and lemon juice matured in plastic pots. Sounds horrible; it's not. Mouth (neat): splendidly leathery, salty, almondy, lemony, and indeed kind of industrial. Good plastics (don't tell Sea Shepherds) and oils. Then wee gherkins. Long story short, this is pretty fabulous. With water: gherkins lemons oils waxes stones oysters brine. Finish: sadly. Earthy. Comments: Springbank, best spirit in Scotland, proves that modern computerised distilleries don't work that well, and that's got nothing to do with any rotten romanticism, or sensationalism, or whatever. Facts, just facts. Brilliant and unbeatable mature – not doctored - spirit.


SGP:462 - 93 points.

Yep you could see that as some kind of buying signal.

Bonus: let's put that new wonder to test, with Angus joining at WF Towers for this one…

Springbank 1965/1987 (60.1%, Scotch Malt Whisky Society #27.9)


No need to say that that vintage is quite famous at Springbank. Colour: mahogany/coffee. Nose: pure black cherries says Angus, I'm also finding metal polish and walnut wine. I'm often mentioning old copper kettles, but this time there are hundred. Mushroom powder, leather, old books… You could spend a lot of time picking up tiny aromas… Prunes, raw chocolate, that earthy tea thing, says Angus (we call that pu-erh), old engine, wisps of old wine cellar, pot-pourri, dried wild flowers, old earthy digestive liqueurs, black pepper, rain water… What a whirlwind! With water: every drop turns into a cloud, says Angus who's still with us. Rather more of all those wonderful metallic notes, some black pepper, and the fastest pipe tobacco in the world. Ginger cake. Mouth (neat): who was crazy enough to smoke some toffee, bitter chocolate and millionaire shortbread? Wonderful dried mushrooms, umami for sure, miso, a salty black olive note says Angus, blood orange, and overall a rather thick… err, thickness. Pancake syrup, molasses… With water: a bakery says Angus, with brown bread, seeds, cherry cake, cough medicine, some rather bitter strong honey, and a lot of chocolate. Mole sauce, cured game meat, a glass of very old pinot noir says Angus who seems to be thirsty as ever… Finish: long, bitter in a great way, extremely chocolaty, with herbal extracts, Maggi, and blackcurrant leaves and buds tea). Angus also finds some watercress. Comments: just a big chunk of pure origin chocolate, I would say. Cocktail bitters, Jägermeister…


SGP:462 – 92 points. Angus 92.