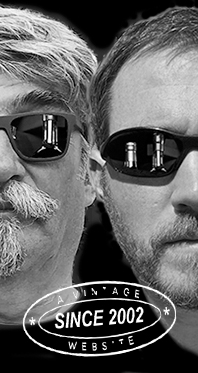 Home
Thousands of tastings,
all the music,
all the rambligs
and all the fun
(hopefully!)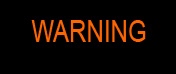 Whiskyfun.com
Guaranteed ad-free
copyright 2002-2017



Whiskies of the World, stuck in Sweden!

(Nothing to do with Greta)

Yes just another stupid headline. We really need a master of clickbait headlines, answer on a postcard please (but we have no budget). So, let's first fly to…

Bimber 2016/2019 'The 1st Release' (54.2%, OB, England, 1000 bottles, 2019)


The very first official single malt whisky – and perhaps the only pre-Brexit one - from Bimber in London, fully matured in genuine ex-solera PX casks! So, no hastily seasoned woods this time, we expect this baby to not be too leafy/spicy, let's see. Oh and I remember having tried their new make under the Artful Dodger label, it was excellent (WF 86). Colour: deep gold. Nose: you really feel the PX, but that's pure PX, rich, rounded, marginally rancioty, rather on dried apricots and sultanas, as well as the best muscats such as Carole Bouquet's on Pantelleria, Sicily. In the background, just wee touches of menthol that would further lift it a bit, and make it fresher. Hints of Unicum as well. Do you know Unicum? With water: gingerbread and pumpernickel, double-whammy. Mouth (neat): works. We're in the same category as that of the best craft makers, with notes of spicy bread that would suggest small casks – which is not the case here, obviously. How did they achieve this kind of profile with old solera butts? That's a mystery, but anyway, this is all good, spicier (no slightly cloying muscaty flavours here), rather on Christmas cakes, Stolle, cinnamon rolls, then toffee and millionaire shortbread. With water: it swims and it does not become leathery – which is the case with many PX finishes. Lovely notes of oranges, cloves, and caraway liqueur, or Kümmel. Finish: pretty long, surprisingly balanced, with just the right amount of spices. More pepper in the aftertaste, even chillies. Should go well after Mexican food. Comments: naturally, something closer to the raw distillate would have been welcome as well, but this reeks of quality and smartness. And it survived PX! I like it really a lot (plus, they did not try to do the 'Islay finish incognito' trick.)


SGP:551 - 87 points.

Off to, drum roll, Sweden!...

High Coast 'Quercus IV Mongolica' (50.8%, OB, Sweden, 2019)


Quercus Mongolica, a.k.a. Mizunara (a.k.a. presto, fifty more euros a bottle under that name). This is High Coast, a.k.a. Box. Colour: deep gold. Nose: I'm reminded of that Saturday night in a hot sauna, circa 197… err, forget about that, it is indeed rather on fresh oak, eucalyptus, essential oils, and champagn… err, no, not champagne (J.M. come out of this body!). Whiffs of wild thyme as well, then the usual vanilla, butterscotch and shortbread. With water: it would be too easy to mention 'a Saturday morning at IKEAa's, but you get the idea. Good woods for sure. Mouth (neat): that's the thing, I prefer very old fully natural (ex-refill) malts, but these doped youngsters tend to grow on you, I have to admit that. In this case, we're having some thin mints covered with custard and powdered cinnamon. With water: more sawdust and toasted bread. We're touching the limits, heavily oaked whiskies tend to suffer once reduced, since the tannins would just jump out. Finish: very drying when reduced, much better when neat. Cloves and orange skin, mint, liquorice wood. Comments: I think it worked better than the Petraea in the same series, but frankly, the wonderful Dàlvve over this baby just anytime! Not sure I'm always a fan of doing shinrin yoku… in my glass.


SGP:351 - 79 points.

High Coast 'Berg' (50%, OB, Sweden, PX matured, 2019)


Totally love this line from the website, 'a sherry matured whisky which has the same natural colour as the Nordingrå granite which can be seen protruding the dramatic landscape of the High Coast.' Seriously, love it! Colour: amber. Nose: a different take after the Bimber, a little leafier, and certainly more mentholy and even medicinal. Ointments and camphory balms in PX? That's rather new, but that's pretty lovely, depending on what will follow… With water: have I mentioned a sauna before? Certainly not tangerines and citrons. This baby rather loves his water. Mouth (neat): tobacco, menthol, balsa wood, ginger, cumin, cloves… This one's rather a chewy conversationalist, shall we say. Nah forget. With water: swims extremely well. Wait, did the Swedes have great Olympic swimmers? But of course, Sarah Sjöström! (Got to love google, once in a while). Finish: pretty nice, moderately spicy and oaky. I'm finding quite some nutmeg now. Butterscotch in the aftertaste. Comments: very good! When does the new Dàlvve come out?


SGP:461 - 82 points.

We're left in peace in Sweden, why move?...

Mackmyra 'Vintersol' (46.1%, OB, Sweden, 2019)


This new one, which means 'winter sun', has been finished in Port casks. That's Europe, baby, sometimes unlikely, always fun (unless you've got a penchant for reactionary degeneration - ha). Colour: gold with an apricot hue. Nose: hurray, no odd red berries, no cassis, no boisterous cherries, rather an elegant cake-iness, with Jaffa cakes, some marzipan for sure, some kougelhopf dough (Alsace-special), and a freshness that would call to mind 'a walk in a Swedish forest'. Amongst the reindeers and the arctic foxes… not! Mouth: phew, we're relatively safe, not much Port in sight, although this very typical leafiness would start to grow and grow, and lead to some kind of slightly leathery and tea-ish/peppery bitterness. Finish: rather long but a little bitter indeed. Heavy green tea. Comments: fine, but I believe maturation/finishing in Port, or any red wines, is extremely difficult to do. It's as if the very gritty and tannic old skins would come up for air at some point. But there, under those conditions, they did this one pretty well, no doubt.


SGP:461 - 78 points.

Perhaps an indie Mackmyra? Those are very uncommon…

Mackmyra 11 yo 2007/2019 (49.5%, Cadenhead, World Whiskies, Sweden, bourbon barrel, 258 bottles)


I find it so cool that Cadenhead, the epitome of old-school Scottish independent bottling (aren't they the oldest ones?) would select more 'foreign' whiskies, and now even more other spirits (cachaça, Armagnac…) Very cool! Colour: white wine. Nose: nothing beats an untouched, all-natural, carefully aged spirit, unless it was all junk in the first place. Then you need to flavour it and to mask its flaws, but in this very case, all we're finding is a lovely breadiness, some perfect brioche dough, fresh croissants, a little ale, porridge, sour cream, and believe it or not, notes of popadum. I know, wrong country. Mouth: yeah, fine, perfectly all right, perhaps a little dry and austere (remember Babeth's Feast? No that was in Denmark, was it not), less sweet than all the Scots not to mention the bourbons, pretty grassy and narrow, but it's a worthy style, with some grist and porridge, apple peels, and a wee feeling of 'eating plaster'. I said wee. Finish: medium, and really very grassy, and relatively yeasty. Comments: indeed, it's an austere whisky on your palate, but it's loyal and honest, in its unvarnished core. Perhaps for sailors?


SGP:361 - 80 points.

Smögen 7 yo 2011/2019 (62.4%, OB, Sweden, cask #56/2011, 325 bottles)


This baby was finished in an ex-Diamond rum cask because of a leaking barrel (it's unbelievable what's going on up there). The question is, which stills at Diamond? I am joking… Colour: white wine. Nose: Diamond or not, Demerara or not, it's this pristine smoky freshness that we're encountering here, with fumes, engine oil, smoked almonds, and just old tarry ropes on an old fisherman's old boat. With water: I've often played with some estery Jamaicans or Guyanians and blended them with, say Ardbeg (who said that's a waste of good rum, who?) That can work brilliantly, same with mezcal by the way. This is another good example, although the rum part is probably infinitesimal. Mouth (neat): look, I'm more than willing, but it's impossible to separate the wheat from the chaff here. I mean, the whisky from the rum. A coastal smoke, some brine, some olives, oysters, bitter herbs, lemons, artichokes… And just power. You need to hold on to the handrail, as we say in French. With water: it's whisky, of course, but perhaps has it gotten a little saltier? Finish: long, on brine and extreme salted liquorice, with a certain bitterness. Comments: I liked Smögen's utterly brilliant 2011 cask #57 even better, but that one was full bourbon (WF 90).


SGP:367 - 86 points.

A few other Swedes while we're at it…

Box 2012/2018 (61.4%, OB, Sweden, Private Bottling, American oak, cask #2015-799, 164 bottles)


So High Coast under their previous name and for Asia. Colour: dark gold. Nose: pretty thick and oaky, with some northern spices (right, juniper) and then more vanilla and cinnamon. Calms down quick despite the very high strength, with some butterscotch. Let's see what happens after we've civilised it… With water: spicy breads, ginger, cinnamon. High extractions. Mouth (neat): very creamy, first with litres of maple syrup and juniper/caraway liqueur, then rather more cinnamon and a few bitter herbs. Tarragon, perhaps parsley… With water: really very good now, albeit a bit modern and extractive – but at this age, no choice. Ginger and cinnamon with flames and trumpets. Finish: long, spicy, oaky. Comments: it's hard to do much better at, what, between 5 and 6?


SGP:361 - 82 points.

Mackmyra 10 yo 'Ten Years' (46.1%, OB, Sweden, +/-2017)


Like these Laddie-y labels. And an age statement, wow! Colour: gold. Nose: it's not the first time larger batches of young 'craft' (or crafty) whiskies are better than the odd single casks matured or finished in unlikely woods. Nice caramel, cappuccino, burnt raisins, halva, and touches of cinchona and liquorice. A little butterscotch too. Mouth: oh the better taste of age statements! Of course I'm joking, but indeed this is seriously good, pretty complex, without any excessive IKEAness, and rather more soft barley, cereal bars, and brown breads. Perhaps even a touch of butter, and certainly one of juniper. Juniper's certainly not uncommon in Swedish whiskies, is it. Finish: long, on lemon blossom honey (superb) and more fudge and caramel, and a spicier aftertaste, as expected. Comments: very good, well done! On question while we're at it, do you need a master blender when you seldomly do anything else than single casks? Which is not the case of Mackmyra, of course not, I was talking 'generally'.


SGP:451 - 86 points.

And back to Box/High Coast…

Box 'Dálvve batch 04' (46%, OB, Sweden, 1st fill Bourbon, 2018)


I was a fan of batch 1 and of the 'Sherry Influence' (both WF 85), which surprised some friends. Colour: white wine. Nose: very fresh, not stuffed with sawdust at all, rather on barley, porridge, muesli, bananas, vanilla, green apples, gooseberries, greengages, and just, well, barley. Reeks of barley just as, well, kirsch reeks of cherries. Barley eau-de-vie. Mouth: gotta enjoy this simplicity, the good barleys, apples, oranges, pastries and breads, genever, then this mild smokiness. It's much less smoky than batch 1, is it not? Finish: medium, clean, very barley-y, which we should all commend. Some green smokiness in the aftertaste. Comments: just very good again. Sweden's become a whisky nation.


SGP:453 - 84 points.

A last one. We were aiming at around seven or eight whiskies of the world, and we end up with nine Swedes! This is almost like holidaying in St. Tropez ;-).

Box 'The Festival 2017' (54.2%, OB, Sweden, 1000 bottles)


The Festival 2016 was another Box that had been very good (WF 84). Colour: deep gold. Nose: we're on coffee liqueur this time, macchiato, then Mars bars, millionaire shortbread, butterscotch, toffee, well, you see what I mean, I'm sure. Good charring. With water: warm fresh sawdust, vanilla, milk chocolate, a touch of sourdough (phew). Mouth (neat): more Mars bars and millionaire shortbread. I could list all stuff by Cadbury, Toblerone and Mars, but that would make you a little sick, I'm sure. What's more, whisky's free of child labour, is it not? Also the usual spices, caraway, cloves, ginger, cinnamon… Very sexy nose. With water: same-ish, just spicier. Once again, oak jumps out after reduction, with more cloves and cinnamon. Finish: rather long, a bit drying when reduced, better balanced and earthier when neat. So neat please! Comments: excellent, but drop water, it's not that (cough, cough) strong. Now where did I put the extinguisher again?


SGP:562 - 85 points.

PS: what does Greta think of Swedish whiskymaking?