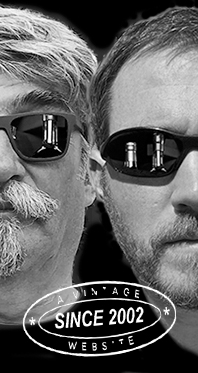 Home
Thousands of tastings,
all the music,
all the rambligs
and all the fun
(hopefully!)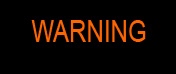 Whiskyfun.com
Guaranteed ad-free
copyright 2002-2017



The little four hand sessions

Today, Talisker young indie vs. older official

There aren't that many indie Taliskers around, but the two branches of the Laing family seem to be having quite some young casks, some rather remarkable…

Talisker 8 yo 2008/2016 (50%, Hunter Laing, Old Malt Cask, cask #12657, 151 bottles)


So not just Diageo are doing eights these days. Colour: pale white wine (Moldavian pinot grigio. Like). Nose: Angus finds baker's yeast and sourdough starter, maybe some brine, raw lemon juice and some stuff… Salty sheep wool. I find it very pure, very straightforward distillate-driven Talisker, with mineral salts and brine… The smokiness is pretty perfect, with even a little engine oil and pine wood smoke. Angus also finds lemon sherbet, while we both find it extremely nice. With water: Angus says it's almost farmy with this kind of hay, he's getting white mushrooms as well, while I'd rather mention linoleum. Don't great minds think alike? Although some Scottish farms seem to be having linoleum floors, says the expert. Mouth (neat): mezcal from Skye diluted with gentian or something, and a splash of petrol (Angus). I agree with Angus and would just add a little salt. Pink salt from the Himalayas, if you like (hehehe). Some sort of concentrated ramen stock cubes, adds Angus. With water: mmm, nice, says Angus. Freshly chopped chives and parsley. I would add oysters and lemon juice, with Maggi seasoning according to Angus (who's a big fan of Maggi - oh the wonders of civilisations!) Finish: rather long, but a little softer, rounder, with a little custard and, according to Angus, beach pebbles. Comments: how can you not love this pure classic Talisker?


SGP:456 – Serge 87 points. Angus 87.

Talisker 28 yo 1990/2018 (49.5%, OB, refill sherry butt, cask #6559, 204 bottles)


One of these bottlings they used to say they would never do. But after all, didn't George Bernard Shaw write that 'progress is impossible without change, and those who cannot change their minds cannot change anything?' Theresa May, take notice (signed Angus). Colour: brownish amber. Nose: I would say the sherry is in the driving seat at first nosing, but it's driving well. A country drive, says Angus. It's quite old school sherry, quite leafy, tobacco-y, with good brine, Maggi, soy sauce, some salted almonds, salt and vinegar crisps, adds Angus (I'm almost fainting), and old balsamic. Pretty lovely. I'm also finding some menthol. Mouth: In my meagre experience, it's not easy to get the balance right with heavy peat and heavy sherry, but when it works it's a proper Buenos-Aires tango. Quite a lot of sour cherries notes, says Angus, but I'm also finding traces of heavy caraway and ginger/curry that may suggest some active wood has been in use. But it does not feel oak-doped at all. A little gunpowder. Finish: long and extremely spicy and peppery. Smoked tea and bitter chocolate, tobacco… Comments: it's really good, for sure. Angus is a little more impressed than yours truly, indeed I'm finding it just a tad heavy-ish as far as oak is concerned, in the finish. Walnut stain-like.


SGP:474 – Serge 88 points. (Angus 90).