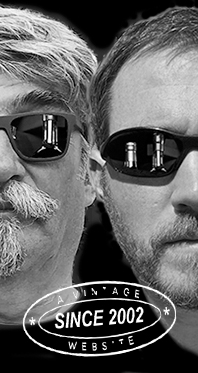 Home
Thousands of tastings,
all the music,
all the rambligs
and all the fun
(hopefully!)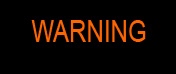 Whiskyfun.com
Guaranteed ad-free
copyright 2002-2017



The very top of Bas-Armagnac
is back on WF

There's some growing interest for Armagnac, especially in America, which is very cool. Having said that, the business is still very antiquated, extremely old-school, and rather last-century. Indeed, a little dusty here and there. But they will grow up, I'm sure. Let's have a few blue chips…

Domaine de Charron 2001/2018 (50.5%, OB, Bas-Armagnac, cask #76)
A little house that we follow and that we always like for its beautiful malternative qualities. This is 100% baco. Colour: amber gold. Nose: between a great Cognac and a great Agricole rhum. Please, don't shoot! Perfect custard, crème brulée, raisins, cassata, maple syrup, roasted peanuts, a touch of sloe, cane juice, dried apricots, praline, then whiffs of rose petals and musk (old-school lady's perfume), cigarette smoke… With water: amazing that it would like water this much. I'm think of lavender-flavoured crème brulée, which is a stunning dessert, believe me. Mouth (neat): wonderfully spicy and sweet, candied, honeyed… A whole palette of gingerbread, plus some mead, figs, prunes, various currants, dried pears… There's also a funny feeling of botrytis, toasted and roasted… Really impressive if a little 'modern'. But we cannot complain after having stated that Armagnac was remaining too old-school! With water: spices up, especially cloves. Oranges, and yet again a feeling of great rhum agricole. I am sorry! Finish: long, toasted, on roasted fruits, nuts and dates. Comments: extremely good, as expected. Perfect work with woods as well – which, in Armagnac, they couldn't possibly call 'wood technology'. Mind you, I've heard some own guns!


SGP:651 - 89 points.

That calls for more Charron…

Domaine de Charron 1990/2018 (46.6%, OB, Bas-Armagnac, cask #41)


Let's see what this older zebra has got to say… Colour: amber. Nose: more coffee and chocolate, so more age and more wood impact. Torrefaction, Corinth raisins, clove essence, a box cigars (right, tobacco and cedar wood), really a lot of toffee, a thingy we had in France, called 'Carambar', a drop of pine essence… Let's hope the oak won't have won the palate here… Mouth: it did not, but that was close. Spicy oak, bitter chocolate, varnish, artichoke liqueur, cocoa, all-spice, Ricola sweets, wormwood, liquorice… In truth this is maybe a little heavy and a tad too concentrated. Just a tad. Finish: very long, pretty oaky, roasted, becoming a little bitter towards the aftertaste. Huge chocolate. Comments: excellent, it's just that the 2001's freshness was much more impressive.


SGP:461 - 84 points.

Domaine Del Cassou 1987 (45%, L'Encantada, Bas-Armagnac, pièce, cask #14, 650 bottles, 2017 ?)


L'Encantada is another house that we enjoy a lot. They're independent bottlers. Colour: deep gold. Nose: absolutely wonderful pastissy start, full of wormwood and liquorice, then caraway in abundance, marzipan, walnut wine, aniseed, and crème au beurre. It's a very bright Armagnac, full of life and freshness. Mouth: in keeping with the nose, with bags of aniseed and wheelbarrows of liquorice, roasted pecans, fir tar, orange zests, plum jam, crystallised tangerines… How good is this? It is immensely good, and extremely malternative. A touch of green pepper too. Finish: long, wonderfully grassy, fresh, vibrant, fruity. Wild strawberries and mint leaves. Comments: totally impressed. A true malternative that would beat many very expensive malts fair and square. What we sometimes call a blind tasting star.


SGP:651 - 90 points.

Domaine de Baraillon 1999/2013 (49%, OB, Bas-Armagnac)


Another favourite house! Colour: deep gold. Nose: more caramel this time, butterscotch, crème brulée, stewed peaches, crystallised quinces, cane syrup, then whiffs of rancio, mushrooms, toasted pumpernickel, chocolate liqueur… As great as expected, as always at Baraillon's. Mouth: fudge-y madness, bags of jams and marmalades, a drop of pastis, liquorice, dried apricots, marmalade… What a whirlwind, what a maelstrom of flavours! Finish: long, luminous, fresh and fruity, and yet thick and candied. Love the liquorice in the aftertaste. Comments: unquestionable. And yet another top malternative, totally for dedicated Armaniacs. About to register armagnacjoie.com here. Not.


SGP:651 - 90 points.

Five's the deal at WF towers. Let's find another very good house…

Castarède 6 yo (59%, OB, Bas-Armagnac, folle blanche, cask #43, 450 bottles, +/-2017)
Fully folle blanche this time! Colour: golden amber. Nose: get out of here, this is absolutely amazing. Parsley, marrow, apricots, mirabelles, cinnamon, chocolate, soy sauce, lovage, crude chocolate and coffee, peonies, honeysuckle, orange blossom, dates… The complexity is totally amazing here – and I'm sure I've missed 9 aromas out of 10. With water: 'xtrordinary. Apricots and peaches out of control, yellow flowers (dandelions), honeys, sultanas… Mouth (neat): you brute! Huge Armagnac, it's not that often that we come across such heavy hitters from Gascony. Bananas? Apricots? Muscat? Liquorice for sure. With water: do not add too much water or it would get a little too grape-y and lose the larger part of its complexity and brightness. Otherwise, apricots, oranges and plums. Cool. Finish: long, just a tad less interesting. That's the youth, by law all aged spirits need time to become complex. Any peoples telling you otherwise are either salesmen, ignorant, or crooks. There. Comments: impressive young folle blanche by Castarède. Who needs malt whisky!


SGP:651 - 88 points.