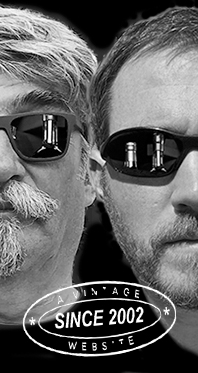 Home
Thousands of tastings,
all the music,
all the rambligs
and all the fun
(hopefully!)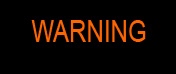 Whiskyfun.com
Guaranteed ad-free
copyright 2002-2017



That's the thing with older whisky commentators, I haven't quite realized yet that Imperial's become a lost distillery! To think that it's been demolished six years ago, how time flies. Let's see what we have…

Imperial 1997/2017 (43%, Gordon & MacPhail, Distillery Label)


Hope they'll never stop making these old-school Distillery/Licensed labels! Colour: gold. Nose: sometimes the 43% are really a blessing (while 40% just never really work). Indeed, I really like this lightness, the freshness, and yet the complexity, and yet the easiness. Wonderful notes of marmalade, cigarette tobacco (I often quote Camels but that's Camels as they used to smell thirty years ago, haven't smelled any since back then!) then puréed chestnuts and a few smaller mushrooms in the woods. Say, wait… Blue clitocybes a.k.a. laccaria amethystina? They're excellent and often come around boletus. Will have to start mushroomfun.com one day. Mouth: interestingly old-school, you'd almost believe it's a bottle from the 1970s, with quite a lot of OBE. So more mushrooms, roasted nuts, a touch of wax and oil (rapeseed), then rather roasted chestnuts and some kind of earthy, almost smoky nuttiness. Smoked almonds? Once again, the lower strength works perfectly well, I wouldn't ask for one single extra-%. Finish: medium, complex, earthy, nutty, with some tobacco and drops of acidic coffee. And some OBE! (nah, nothing to do with the British Empire, even if this distillery was called Imperial, err, well…) Oranges in the aftertaste. Comments: excellent, while I remember some earlier semi-official Imperials by G&M had been much more unlikely.


SGP:452 - 87 points.

Imperial 21 yo 1997/2018 (50.5%, The Single Malts of Scotland, bourbon barrel, cask #2472, 215 bottles)


Colour: white wine. Nose: fully on raw barley, paraffin, candle wax, and grated orange peel. That's not a lot of aromas, I agree, but they do the job so far. With water: diesel and boat engine oil, plus raw wool and hessian, with only touches of pineapple and grapefruit in the background. Did Imperial have a subsidiary on the coast? Now it would rather go towards bubblegum after five minutes. Wine gums. Mouth: very good, very interesting, pretty unusual. As always, you can't tell if there's something from the cask's previous content, in this case plain and pure peat, but what's sure is that it's much smokier than your average ex-refill Speysider. And more lemony. Rather feels like an excellent blended malt, there, I said it. Unless they used to do very small peated batches at Imperial? With water: well, not so sure anymore. Whatever, it's very good. Juicy Fruits, jelly beans, pomelos… and not much smoke that I can still get. Maybe was that me. Finish: medium, fruity, almost bonbony, and yet never, ever dull. Banana sweets. Comments: intriguing, and excellent.


SGP:651 - 88 points.

Imperial 23 yo 1995/2018 (44.4%, Carn Mor, Celebration of the Cask for The Whisky Barrel, bourbon barrel, cask #4191, 42 bottles)


42 bottles? That's very micro, and yet it's no octave. Cool. Colour: white wine. Nose: ah, old leathers, patchouli, old wardrobe, even mothballs (just one tiny ball), some caraway, wormwood, absinth, chartreuse, tobacco, pinewood, fern, humus… This is very complex, something's happened with this cask. Mouth: what's this sorcery? It's excellent if a little dichotomic, with some bright fruits on the one side (grapefruits first) and some curious very peppery/herbal elements on the other side. Behind that, the same pine-y profile as on the nose, with various essential oils, some pinesap, some menthol cigarettes (or some snuff), and all that. Finish: long, even more on mentholy spices. Grapefruit fighting back in the aftertaste. Comments: blimey, it's very unusual, very interesting, and very good to boot… And there are/were only 40 bottles. Life's not fair.


SGP:562 - 89 points.