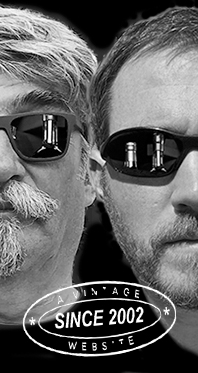 Home
Thousands of tastings,
all the music,
all the rambligs
and all the fun
(hopefully!)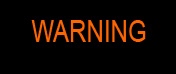 Whiskyfun.com
Guaranteed ad-free
copyright 2002-2017



---

Angus's Corner
From our casual Scottish correspondent and guest taster Angus MacRaild

Three New Bruichladdich Plus Sparring Partner
There is a trio of new Bruichladdich among us and I'm quite intrigued as it's all stuff from the more serious end of the distillery's spectrum. That is to say: ingredient, process and distillate focussed. And - mostly - geared around no-nonsense, full term bourbon maturation without excessive use of unlikely wine casks. I've enjoyed quite a few of these Bere/Organic/Islay Barley things in the past and I'm always keen to see how these stocks - and ideas - are progressing.

| | | |
| --- | --- | --- |
| | There is much chatter about Bruichladdich's experiments and their co-opting of the language of terroir. Many voices remain sceptical, which is perfectly fair. What I will say is that in my view their language has been well matched by the extent of their efforts and those efforts are authentic and meaningful. You don't buy a croft and build a maltings only as a marketing stunt. Their focus on barley is extremely refreshing and, if you take some time to speak to Bruichladdich's distillers and farmers, you can see it goes more than soil deep. I don't agree with everything they do, but I love that they seem to have agreed a safe word and stepped outside the vanilla zone into the awkward leathery darkness of uncertainty and fun! Anyway, let's try these new ones and then find a suitable sparring partner to finish. | |

Bruichladdich 6 yo 2011/2019 'Islay Barley' (50%, OB, 75% ex-bourbon American oak and 25% ex-wine European oak)
The barley for this one was grown in 2010 at Coull, Rockside, Island, Mulindry, Starchmill and Cruach farms. Colour: pale straw. Nose: there is a definite yeasty quality that belies the youthfulness. Although, it is undeniably clean and focused on sourdough, rye bread, moss, cut grass, damp ferns and other greenery. Things like toasted pumpkin seeds, olive oil, new leather, oily rags and hints of coal and hessian. Feels rather fatty and gives the impression of an almost gloopy texture awaiting you - something I'm always delighted to find in whisky. Over time it develops more towards chalk, lemongrass, plain cereals and fresh fabrics. With water: a more obvious fruitiness now. Hints of melon, (hello Bruichladdich!) bubblegum and cider apple. Getting slightly farmy and quite a bit more bready and autolytic which is great. Mouth: there's a richness and kind of gingery spiciness on arrival that feels like it derives from the European oak but there's no jarring wine quality which is good news in my wee book. Instead we're very much doubling down on that rye-esque spiciness of the nose. Some green pepper, dried thyme, lemon barley water and rapeseed oil. Very grassy and punchy now but it really is quite impressive for the age; that initial yeasty note feels suddenly quite distant. With water: melon again, along with green banana, cornflour and an elevated salinity and mineral aspect. Finish: rather long and with a nice earthy / cereal mix. Hints of quinine, lemon and spiced herbal teas. Comments: When you speak to farmers on Islay about growing barley, it can be fascinating to see the differences between there and the more common growing areas of the mainland. There are environmental challenges that deliver lower crop yields and less efficient barley. Which in turn has a notable impact on process during production. I'm always happy to try these kinds of bottlings as you really feel that there is character here in abundance. I'd add that that character feels quite different to what I'd consider 'classical' Bruichladdich. But when has Scotch Whisky been a static entity? If Scotch Whisky has a future, quality must be king in my view. A few more years and these stocks will be pretty serious hitters I think.
SGP: 561 - 87 points.

Bruichladdich 8 yo 2010/2019 'The Organic' (50%, OB, ex-bourbon American oak)
This one was distilled entirely from a 2009 crop of organically certified barley grown at Mid Coul farms in Inverness. Colour: white wine. Nose: salty butter and freshly chopped herbs such as parsely and chives at first. Some sunflower oil, fresh linens, pebbles and touches of paint and canvas. Super clean and impeccably fresh with a kind of lemony spritz about it. With water: the freshness is elevated further. Lots more fresh cereals, fabrics, putty, chalk, trail mix, baking powder, lemon peel and some very light touches of medicine and cut grass. Mouth: the freshness of the nose is perfectly matched but there's a greater sense of syrupiness on arrival in the mouth. Where the nose gave the impression of lightness and airiness, here it's more creamy, lightly earthy, peppery and texturally assertive. Clover, mint jelly, lemon balm, some light waxiness, creamy vanilla and touches of candy floss. Very enjoyable and possessing an apparent maturity beyond its years. With water: pink lemonade, pine resin, carbon paper and the impression of some rather dense and sticky flapjack. Finish: good length, all on mineral water with orange vitamin tablets, white pepper, grassy olive oil and gorse. A little coconut water in the aftertaste. Comments: When people ask me for examples of 'good' modern whiskies I can't help but point to these Bruichladdichs. This combination of cleanliness, freshness and distillate character works extremely well and I love that they are making genuine efforts with the ingredients and not just the casks. While at the same time paying far less heed to such death-knell dogma as 'efficiency' and 'yield'. Once again: these stocks at 10-12 years will comfortably be 90 point material I suspect. Only thing I'd add is that I'm not so sure this one really needs water.
SGP: 651 - 88 points.

Bruichladdich 8 yo 2010/2019 'Bere Barley' (50%, OB, ex-bourbon American oak)
Distilled entirely from a 2009 batch of Bere barley grown on Orkney. Bere is an ancient, six-row varietal of barley that has been cultivated in Scotland since at least the 8th century. It's notoriously difficult to work with in distilleries compared to more contemporary varietals, generally leading to porridge-like mashes and far lower yields. However, results at Arran and Bruichladdich so far suggest it makes a pretty characterful whisky... Colour: straw. Nose: quite a profound divergence from the previous two. This is going up another level again in terms of texture and fattiness. There's also more green fruits - gooseberry, apple, green banana - and more sweetness in the form of honey and golden syrup. Wee touches of camphor, mint tea, eucalyptus, hessian, dusty malt bins and yellow flowers. I really love this profile - big, generous, complex and sinewy. With water: oily, sooty, esters, citrus pith, lightly carbolic, sheep wool, earth and increasingly coastal with things like sandalwood and seashells. Mouth: that's the thing about Bere - it's just so different. There are aspects here which nod towards world whiskies such as this really punchy, bready spiciness like pumpernickel. But there's other aspects too. Coal dust, hessian, olive oil, grass, nutmeg, lime pith, waxed canvas and various scattered mineral qualities. I find it both highly entertaining and pleasurable. With water: pah! Superb complexity. Oily, estery fruits, autolytic, spicy, camphor and farmhouse cider with some more canvas, gorse and saline minerals. Finish: long, lemony, salty, slightly waxy and mineral. Comments: Who was it that said barley varieties don't make a difference...?
SGP: 662 - 90 points!

| | | |
| --- | --- | --- |
| | Right, let's have something slightly different that may give that terrific Bere Barley a run for its grist... | |

Bruichladdich 16 yo 2002/2019 (60.9%, Archives, cask #R07/143, first fill sherry hogshead, 230 bottles)
This from our great pals at Whiskybase. Will you be at their excellent Gathering festival in Rotterdam in October? If so then come find me and say hello. Serge has promised a few bottles of 1972 Brora for free pouring on my stand... Colour: deep amber. Nose: ooft! An usual profile that is simultaneously full of nervous, clean sherry, briny salinity and medical embrocations. Also lots of salted almonds, Maggi, tar, toasted walnuts, marmite and some kind of mix of espresso and seawater. Extremely potent and punchy stuff! With water: lots of soy sauce, more Maggi, black olives, cough mixtures, herbal bitters, balsamic and some pretty bitter chocolate. Mouth: if you blended tar, leather, black coffee, cola syrup, root beer and cherry cough medicine you might get some kind of mind-expanding smoothie that would resemble this. Despite all this medical potency and seashore bluster, the sherry remains pin sharp and clean throughout. Very impressive stuff! Some grizzly notes of black pepper, cured game meats and yet more tar! With water: beef stock based ramen with some chilli flakes, lots of sea salt, earthy black teas, salted liquorice and things like smoked paprika and jasmine. Finish: long, extremely meaty, herbal, sooty, camphory and medical. Comments: A world of difference from the Bere Barley; same quality! It's to be wondered if this wasn't from some of those lightly peated early batches distilled by the new ownership at the time? Either way, superb selection by the Archives team.
SGP: 473 - 90 points.