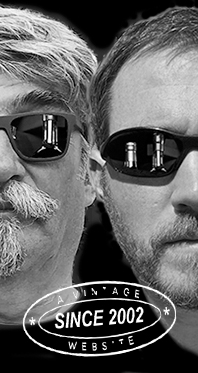 Home
Thousands of tastings,
all the music,
all the rambligs
and all the fun
(hopefully!)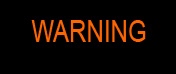 Whiskyfun.com
Guaranteed ad-free
copyright 2002-2017



Little duos, today Glengoyne NAS CS

Because we have to catch up, as we haven't gone beyond batch #4 yet. But these can be brutal, let's first have a wee aperitif if you don't mind. You're right, so a trio rather than a duo.

Glengoyne 'Cuartillo' (40%, OB, +/-2018)
Not comprendo very mucho what this means. See, we can do Spanish too. NAS, so most certainly very young. Colour: white wine. Some oloroso involved, but the colour doesn't quite match – not that we would complain. Nose: well, perhaps is it NAS, but this nose is all fine, nutty, brioche-y, malty, it's almost a cake straight from grandma's oven. Toasted oak, toasted bread, honey-roasted peanuts… It does not nose its colour (I know, no sense at all). Mouth: well, this is average in the best sense of that word. Malt, marmalade, toasted cake, roasted nuts, honey, maple syrup, vanilla. It's what the people want. Finish: a little short, and a little disjointed. The lack of oomph and body starts to feel, but it would never become cardboardy. A touch of meat sauce in the aftertaste – that's good. Comments: frankly, no one should complain indeed, even if an age statement would have been better. Because remember, no whisky over 50€ without an age statement!


SGP:541 - 84 points.

Glengoyne 'Cask Strength Batch 005' (59.1%%, OB, 2017)
In my book batch 4 was very okay (WF 83) while batch 2 was much more to my liking (WF 87), and batch 1 even better (WF 89). Colour: gold. Nose: it is the Cuartillo, only with more power (and ethanol). Really. With water: you won't tame it, or you'll need quite a few hours and do progressive reduction, two degrees by two degrees. Malt and cake. Mouth (neat): powerful, with a little varnish, kirsch, and once again, a lot of toasted bread and roasted nuts. Needs water, clearly. With water: ah yes, now we're talking. Raw pure malt, barley, cornflakes, marmalade, maple syrup, butterscotch, and ripe plums dipped into liquid praline. Simple but effective. Finish: rather long, rather brighter, which is cool. Not a lot of oak spices, hurray! A little caraway though, as well as some Jaffa cakes and tarte tatin. Comments: I'm wondering if the little Cuartillo wasn't a little more complex.


SGP:541 - 84 points.

… Which reminds me of owners Ian Macleod's stunningly superlative 'As We Get Its', but anyway, why am I telling you this, let's move on…

Glengoyne 'Cask Strength Batch 007' (58.9%%, OB, 2019)
There, the new one! And much lighter at that… (S., was that supposed to be humour?). Colour: gold. Identical. Nose: almost identical, just a tad more brutal. Which I'm finding strange since the strength is so much lower (oh come on now). With water: ah no, it's a little more on honeys, nectar, pollen and sweet Moroccan bread. The one you would dip into hamlou, a brilliant Berber mixture of argan oil, Atlas honey, and crushed fresh almonds. Beats even Fortnum & Mason's vegan haggis! Mouth (neat): they're really very close, but this one's a tad both grassier and more on citrus. I'll leave it at that because with these very similar high strength whiskies, you could down one bottle of each and not yet manage to come to clear conclusions. A dangerous sport, I tell you. With water: I like it a lot; Not that it's any more subtle, it's even quite basic and in-your-face, but it's got a perfect narrowness, if you see what I mean. Don't bother if you don't. Finish: rather long, with more varnish and, this time, pears. That's the youth and I do not like this too much. Comments: lost no less than three points at the finish, but it's still a very fine NAS. Not obligatorily an oxymoron, mind you; Well, not always.


SGP:541 - 83 points.

Oh well a duo or a trio… people never change, let's make it a quartet!

Glengoyne 21 yo 1996/2017 (52.9%, Cadenhead, Small Batch, Bourbon Hogshead and Château Lafitte Hogshead, 510 bottles)


Good, Campbeltown, it is not the first time I'm writing this. If this was well THE Premier Grand Cru Classé Lafite by the Rothschilds of Lafite (obviously), it is Lafite with one T. If it's got two Ts, it's just a very average château of very average quality, which is not very Cadenhead, is it. Having said that, if it's well a hogshead I would ask you, who would re-cooper some proper Lafite barriques? On an empty stomach? (Update, I've just seen that they've changed that with newer bottlings, kudos!) Colour: gold. Nose: funny that we would be this close to the OBs. Same ballpark, same aromas, no red wine, no clear notes of French oak, rather some grassier spices. Green pepper? Cabernet indeed? Otherwise, we remain close, just even less 'polished'. With water: not too sure, really. I find this very un-Cadenhead. It's very grassy and it hasn't got any distillery character. A very grassy Glen Spey is perfect, a very grassy Glengoyne is not. I think. Mouth (neat): once again, we're oh-so close to the OBs. Only grassier and spicier. With water: okay, okay, this is relatively nicer, but grass soup and cranberry juice, no thanks. Finish: pretty long. Comments: when have I last found a whisky by W.M. Cadenhead that I scored this low? Around 2004, or 15 B.B. ? (that's 15 Before Boris – or Before Brexit).


SGP:361 - 74 points.

I think this is a good stopping point. 'Night.