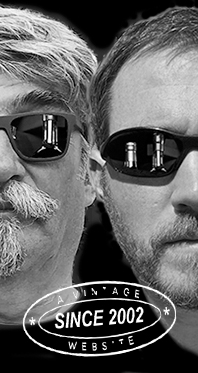 Home
Thousands of tastings,
all the music,
all the rambligs
and all the fun
(hopefully!)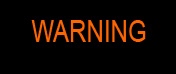 Whiskyfun.com
Guaranteed ad-free
copyright 2002-2017



Little trios, today Glenturret ex-sherry hogshead

Glenturret's always fun. The distillery's just been bought by the Swiss owners of Alsatian crystal makers Lalique. If you ever come to Alsace, I would urge you to go have dinner or lunch at the Villa Lalique in Wingen-sur-Moder. A stunning restaurant, believe me! By the way, they always had strong ties with Macallan, so an Edrington-Lalique (or Sylvio Dentz) deal around Glenturret really made sense. Can't wait to try a truffle cappuccino enhanced with a few drops of 40yo Glenturret!

Glenturret 12 yo 2006/2018 (48.4%, Douglas Laing, Old Particular, refill sherry hogshead, cask # 12759, 389 bottles)


A good outturn from a hoggy. Colour: dark gold. Nose: oh how we remember the old musty and almost mouldy Glenturrets here! You've got notes of old gingerbread, molasses, rubber bands, garden earth, roasted chestnuts, game, caramel cream, perhaps hints of Marmite and Viandox/Bovril, moist cigars, umami, treacle toffee… Shan't we call this baby an 'adventurous malt?' Mouth: imagine some kind of cocktail made out of earth, roasted walnuts and pecans, Maggi sauce, Bovril, corn syrup, ink, concentrated molasses, bitter caramel, cured ham, walnut wine, Chartreuse and tar liqueur, coffee… Indeed, all that, but it screams and whistles like the Sun Ra Arkestra. So, rather loco. Finish: rather long, more chocolaty and coffeeish. Kaffee-Schnaps and raisins. Comments: more proof that there's no other malt like Glenturret.


SGP:562 - 83 points.

Glenturret 14 yo 2004/2018 (55.1%, Gordon & MacPhail Connoisseurs Choice for The Whisky Exchange, refill sherry hogshead, cask #18/083, 296 bottles)


Yes, well spotted, this is another sherry hogshead. Colour: office coffee. Nose: office coffee. No, really, this one's rather better civilised than the DL, but it's got these unusual Glenturret notes, such as molasses and old books and magazines, engine oil, cigars, chocolate, coffee indeed, roasted chestnuts, ham, even sausages (rosette de Lyon, do you happen to know that?), hints of truffles, exhaust fumes… With water: totally raw chocolate, with perhaps a little stout. I remember Mackeson when I used to have some in the 1980s… When in Scotland, naturally. Mouth (neat): it's typical, and yet more approachable than the 12. What's sure is that it's almost exclusively on raw coffee and raw chocolate. And damson eau-de-vie, zwetschke, vieille prune… With water: Armagnac? Chocolate and coffee for sure, this would put Starbucks to shame. Finish: long, with some black currants, Corinth-style. Comments: it was a good conversationalist. As I may have said before, Glenturret's always fun.


SGP:362 - 87 points.

Didn't we say this would be a trio?

Glenturret 31 yo 1986/2018 (44.5%, Cadenhead, Single Cask, sherry hogshead, 210 bottles)


Colour: deep gold. Nose: whenever honey's involved I would just melt, honest. And in this case that would be chestnut honey, my all-time favourite honey within the whole world of honeys de la muerte. To think that this baby was only finished in sherry, since June 2015. More seriously, it's actually a cleaner Glenturret, but it's got this typical umami thing that can be so lovable. That's right, glutamate. Also dried dates, figs, raisins, and… Mars bars. No, not deep-fried ones. Mouth: pretty fantastic. It is 'different' malt whisky, but it's still on the tracks, with this perfect honeyness, these wee touches of salt and oxtail soup, these black raisins, these touches of Madeira and old Banyuls… In truth it's also got quite some old rancio, which could impress quite some cognac brands. Finish: long, stewed and raisiny, with a very faint rubbery note in the aftertaste, which will make this baby miss the 90-mark. It's called tough love, my friend. Comments: was that really only a finishing? Pretty splendid…


SGP:451 - 89 points.

Glenturret 23 yo (50.7%, Artful Dodger Whisky Collective, cask #618)
Looks like this was a PX octave, but that does not obligatorily suggest some kind of double punishment. Colour: gold. Nose: very amusing. Bacon and pineapple juice, sultanas, ham and prunes, drops of miso soup, whiffs of old copper coins, ideas of exhaust fumes… In a way, it's a kind of freshly repainted Glenturret, but no worries so far. With water: some metallic earthiness, very unusual. And funny. Mouth (neat): the strangest whisky I've encountered this year. And last year. And the year before. Sour cream and pepper, corn syrup, bitter herbs, walnut stain, burnt artichoke, haggis, new plastic. Not too sure. With water: no. Burnt thyme and rosemary, very bitter herbs, the strangest ginger tonic, dry martini, Scotch tape, glue, etc. Finish: long, really bitter. Burnt caramel galore. Comments: I do not like this Sharknado of malt whisky, but remember some folks just fell in love with the Sharknado series. Some very funny second-degree whisky, shall we say, you should try to try it. Patches? Nails? PS: could be that my sample was tainted with Scotch tape so please take this with a grain of salt.
SGP:272 - no score (temporarily).