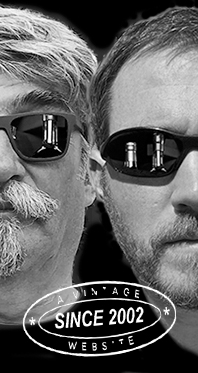 Home
Thousands of tastings,
all the music,
all the rambligs
and all the fun
(hopefully!)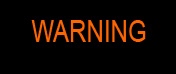 Whiskyfun.com
Guaranteed ad-free
copyright 2002-2017



Little Duos, today Nikka Days vs. Date

Are they truly Japanese or not? It's hard to be 100% sure and to taste these with peace of mind, but beyond these inherent transparency problems, these babies may well be good. And as the other guy once said, better some great Ben Nevis undercover than some slightly average, yet authentic Japanese malt… Just common sense?

Nikka 'Days' (40%, OB, Japanese blend, 2019)


This one's well 'made in Japan' according to the label, but nowhere do they claim it to be blended from authentic Japanese malts and/or grains. So, big question marks here, even if some usually trustworthy retailers state that it's a blend of Yoichi and Miyagikyo… Colour: white wine. Nose: fact, this is nice and very fresh. A feeling of smoked pear and apple juice, lemongrass, Thai basil, rhubarb, leaves, coriander and lemon. It's bright, it's fresh, it's pleasant, it's even kind of coastal (sea breeze). Mouth: good maltiness, good freshness, nice notes of fruity hoppy lager, more pears, a touch of earthy smoke indeed, but it tends to take a knee after a few seconds, getting weaker and frankly too leafy. The fate of many a blend at low strength. Finish: short, herbal, with a little cardboard and vanillin. Comments: it was really fine for a good while, and not bad at all globally, but it started to nosedive on the palate after just two seconds. Perhaps mainly for cocktails? Not a whisky for malt freaks and maniacs.


SGP:451 - 75 points.

Nikka 'Date' (43%, OB, Japanese blend, +/-2012)


This is a discontinued blend that mentions the Sendai a.k.a. Miyagikyo Distillery, but let's remember they make both malt and grain at Miyagikyo. So, perhaps some single blend? It's hard to be 100% sure, but some good sources are even mentioning the fact that this would be a blend of Coffey malt and grain rom Miyagikyo. Colour: light gold. Nose: there's clearly more happening in this one, as if the malt content was higher. Like these stewed plums, these notes of patchouli and eucalyptus (or Indian beedies), and the rather wonderful whiffs of cider apple skins, or there, artisan cider. Also a little grass smoke (we're talking proper grass, or garden bonfire). Mouth: indeed, nothing to do with the little 'Days', this is much bigger, more herbal, more resinous, with more oriental notes, incense, sandalwood, green mochi, green tea… It's really fine, and it wouldn't lose steam this time. Notes of green oranges as well. Finish: rather long, more lemony, and always with oriental notes, rare teas, wood extracts, sucking cedar wood, more grassy smokiness… Comments: really an excellent blend, with a clear Japanness (unless I'm confused). I could quaff this while listening to some good Japanese jazz. There's a lot!


SGP:462 - 85 points.