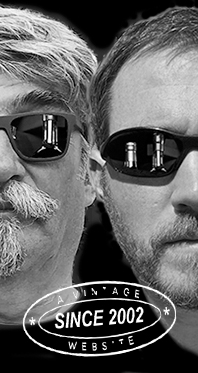 Home
Thousands of tastings,
all the music,
all the rambligs
and all the fun
(hopefully!)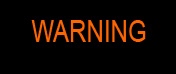 Whiskyfun.com
Guaranteed ad-free
copyright 2002-2017



Sweet little duos
Today two 1973 Glen Keith

Well, that would be one Craigduff and one Glen Keith. It's always been a little unclear whether Craigduff was made by Chivas Bros. at Strathisla or at Glen Keith. Many websites are still mentioning Strathisla, but old workers (as well as the good people at Signatory) have confirmed that was rather Glen Keith. What's sure is that those experimental peated batches have become extremely rare. Iain Henderson, who was at the helm at that time, used to tell that they had tried to use peated water that they had brought in tankers from some western islands. Can't remember which one, sadly. Let's check, once more, if that worked out…

Craigduff 45 yo 1973/2018 (45.4%, Signatory Vintage, 30th Anniversary, refill sherry butt, cask #2518, 575 bottles)


What a coup once again! Colour: full gold. Nose: nada peat, niente, nichts, rien, nothing. On the contrary, we're facing an exceptional fruity combination, shock full of mango jam, banana compote, overripe apples of all kinds, and various honeys. Then custard and maple syrup, Jaffa cakes (very obvious, and growing), Danish pastries, and a wee glass of Yquem 1988 (pushing things a bit, I must confess). Sultanas in homemade vanilla custard. Very lovely nose, very elegant. And I'm afraid it reminds me a bit of some old Strathislas, which does not mean anything at this point. No smoke. Mouth: I could convince myself that I'm finding a little peat, although that would be a 'transmuted' smokiness, rather towards herbal teas than the usual passion fruits. Notes of Turkish delights, light chutneys, mirabelles, then really a lot of acacia honey. What's really amazing is how fresh it remained, after forty-five years in wood. Never listen to those false noses who claim that malt always goes into a decline after 30 (or 35, or 40, or 45) years in wood! There's also a touch of camphor, or eucalyptus pastilles, which may well come from the wood. From the peat? Doubt it. Finish: medium, and rather superb, very honeyed again, with notes of lime-blossom tea. Indeed, Yquem 1988 (cut that, please). Comments: and yet another 30th anniversary bottling by SigV that's nothing short of impressive. Could we now have a 31st Anniversary series?


SGP:651 - 91 points.

Right, did we say Glen Keith 1973 or Strathisla 1973? Just joking…

Glen Keith-Glenlivet 43 yo 1973/2017 (43.2%, Cadenhead, Single Cask, 156 bottles)


Strange that I haven't tried this one yet… Perhaps did I feel there was a Craigduff 1973 coming… Colour: pale gold. Nose: similar, no question about that. There's even more 'peat' in this than in the Craigduff, as it's even pretty medicinal, with tinctures and balms, as well as these stunning jams and syrups that were already in the 'bastard'. The honeyness is striking too here, and the ripe mirabelles, and the sultanas, the old sweet wine (Carole Bouquet's Pantelleria – and why not?), and this wonderful fresh herbal mix. Parsley, lovage, dill, basil, coriander… It is an exceptional nose. Also yellow flowers, wallflowers, broom, lime flowers… Mouth: it is where the Craigduff takes the lead, as this Glen Keith is a tad too oaky now, with some drying green tannicity. Strong green tea. All the rest is perfect, with ripe mirabelles again, custard, bananas, honey, these touches of menthol and camphor that come with age, some pear pie… Finish: medium, more on honey again, with this lemony aftertaste that just always works, with just any spirits. Comments: it was actually less tannic on the palate, that was just the arrival. High class old Glen Keith.


SGP:651 - 90 points.

Main differences? The Craigduff was a little more mentholy and honeyed. Could that have been because of the 'peat'?