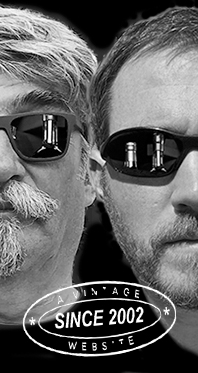 Home
Thousands of tastings,
all the music,
all the rambligs
and all the fun
(hopefully!)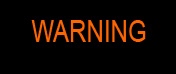 Whiskyfun.com
Guaranteed ad-free
copyright 2002-2017



---

Angus's Corner
From our casual Scottish correspondent
and guest taster Angus MacRaild
Two Highland Park
Time is short. So, if you don't mind, let's just have a couple of quick Highland Park. I know I'm regularly tasting indy HPs on these pages but there's no shortage at the moment and they're so often pleasurable and fun. And after all, this is Whiskfun. Maybe one day I'll start 'Whiskytoil', just for complaining. Although, I think this website already exists, just go to Malt Revi… I'm kidding ;-).

Highland Park 8 yo 1999/2008 (60.6%, Scotch Malt Whisky Society, #4.125 'Nectar in a hip flask')
This one came as both 70cl and 10cl variants. It's the latter that we're trying it from. Colour: straw. Nose: big, salty and with rather a lot of chalk, fabric, jaggedy minerals and salinity. Hints of lemon juice, lambic ale and sheep wool. A tad austere but very much in the raw HP direction. With water: some kind of salted lemon curd. Rope, hessian, sotty, some dried herbs and a little charcoal smoke. Mouth: it certainly announced both its age and strength. But it's also rather full of putty, beach pebbles, sea shells and hints of seawater, medicine and very light, peppery peat. Good! With water: fatter with water. Develops an easy and rather medical side with a good deal more textural 'presence' in the mouth. Some ink, menthol tobacco, more soot and more embrocations and general seashore mineral clutter. Finish: Long and drying. Lots of sandalwood, cough medicine, moth balls and quite a big yeasty element. Comments: Pristine distillate. Probably would have been even better with a few more years of age but it works extremely well as is. I wouldn't kick it out of my tumbler on a rainy night that's for sure.
SGP: 363 - 86 points.

Orkney Single Malt 20 yo 1998/2019 (49.5%, Thompson Bros, refill hogshead, 353 bottles)
Love the label for this one! You can never have too many Viking references I think. Hopefully Edrington will take note one day… Colour: pale straw. Nose: that's the thing about age, it just spreads everything around in such an enthralling way. The DNA between this one and the SMWS is clearly evident but you can also see all of Time's additional decorating work that has taken place. The coastal aspect is more vivid and broad. There's a more layered, honeyed sweetness and the medicine, peat and herbal notes have pretty much merged. There's also quite a bit more mineral clout in this one too but it's controlled and more precise than the SMWS - less scattergun (a prime candidate for the Axis of Minerality wouldn't you say Serge?) Mouth: naturally sweet, buttery cereals, light notes of beeswax polish, sunflower oil. A rather delicate texture but the balance between lighter ointments and medical notes with crystallised citrus peels and herbal cough mixtures is pretty excellent. Lovely gentle sooty smokiness in the background, which builds over time to become a tad more dominant. Finish: Good length but perhaps a tad soft and thinning towards the end. These characters of chalky medicines, dried herbs and gorse flowers are all delightful though. Comments: I'm often feeling with these refill matured, very distillate-forward HPs that they are perfect drams for pouring a hefty measure into a tumbler and simply enjoying without too much overthinking. Nothing here is making me change my mind. Extremely easy, characterful and quaffable stuff.
SGP: 452 - 88 points.