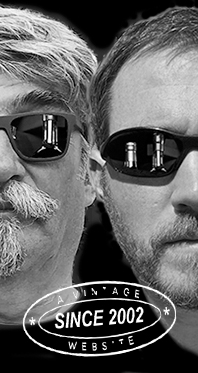 Home
Thousands of tastings,
all the music,
all the rambligs
and all the fun
(hopefully!)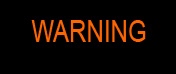 Whiskyfun.com
Guaranteed ad-free
copyright 2002-2017



---

Angus's Corner
From our casual Scottish correspondent
and guest taster Angus MacRaild
Two Lagavulin for scotchwhisky.com
The closure of scotchwhisky.com on Monday has generated a lot of chatter. It's also quite symbolic, and perhaps symptomatic, of the times we live in. This is an era where journalism of any type, printed or digital, is struggling. SW's most problems are not an isolated case. Indeed, if there is one clear lesson at all, it is that a model based solely on advertising revenue and support from the industry you are dedicated to illuminating and promoting, is pretty much dead.

| | | | |
| --- | --- | --- | --- |
| | I did not agree with everything SW did or how it did it. In trying to be all things to all people it spread itself too thin and between the magazine content, the Whiskypedia and the news reporting there was a distinct sense of trying to run before it could walk. Perhaps a more precise and staggered build-up of these various aspects would have been more manageable. But I don't know and I certainly don't have all the answers as to what might or might not have lent it different fortunes. | | |

| | | |
| --- | --- | --- |
| | However, this 'all things to all people' approach was, despite its problems, a noble endeavour and it is this sense of purpose and ambition that I think was SW's most admirable quality. At its worst the content was occasionally a tad watery, or a little too cautious to challenge official convention. Though these criticisms are probably inevitable given the volume and variety of content it produced via a small army of contributors from all walks of life and industry. Mostly, SW was deservedly celebrated for its diversity and - most importantly of all - its accuracy. | |

| | | |
| --- | --- | --- |
| | I am every inch a writer. Not a journalist. if you speak to SW's editor, Becky Paskin, you will hear a passionate and vigorous commitment to those very specifically journalistic qualities. When Serge and I write for Whiskyfun we record notes and observations with rather loose and personally defined rules. When I write Whiskysponge there's pretty much zero rules at all. The same could be said for most whisky platforms / websites / blogs etc. SW's commitment to sources, quotes, accuracy, research and reportage, all framed by a tight structure and clear organisation, sat at the core of its success and set it apart from all other digital whisky outlets. | |

| | | |
| --- | --- | --- |
| | When putting together my own contributions to the site, apart from the tastings, I was often pressed by Becky and Richard to improve the variety and quality of my sources. Not just to drop in quotes but to interview in better ways; to speak directly with sources and divine by questioning the most illuminating memory and opinion to enrich an article's authority and veracity. In an era where the whisky internet is awash with poorly backed up opinion, hyperbole, conjecture and inaccuracies, this was something I suspect we will all increasingly notice by its absence. Indeed, the experience has been both educational and humbling for me and often reminded me why I prefer the lazy and easier option of being the 'writer' who opines and invents - rather than the journalist who works and reports. If anything, we should reflect on SW's passing and all pause for thought about what makes good writing; what defines good journalism; and how the two can and should be fused to great effect. | |

| | | |
| --- | --- | --- |
| | There will be plenty discussion and debate still to come about what kind of system might effectively monetise an online magazine like SW. A Guardian style 'opt in' pay per month system? A straight up Patreon option supported by a careful degree of advertising? Utilising a system of payment for advanced access to reviews as some already do? Such models may well necessitate a smaller, more dynamic model than SW. However, they also offer a means by which the transactional nature of whisky writing might be further diminished. That contributors might be properly disconnected from the murky tangle of industry paid content and advertising. At least to the best extent that such a disconnect is truly possible. Although, in many ways SW's demise is arguably a result to some extent of the industry's disinterest in the site. No doubt almost all people employed in the whisky industry read SW, but how many companies actually supported it via advertising or sponsored content? If anything we might look upon SW's closure as an indication of the industry doubling down on traditional marketing routes and eschewing magazines and traditional media. While on the other hand embracing the rise of the individual 'influencer'. Discuss! | |

| | | |
| --- | --- | --- |
| | Irrespective of whatever model would work, I think the sad fate of SW should serve as a sharp reminder for us all whenever a platform of similar ambition and quality comes around again. For the sake of a few pounds a month, I suspect most of us would be happy to stick our hands in our pockets to support such an enterprise. | |

L to R
Dave, Becky and Richard



| | | |
| --- | --- | --- |
| | It is tempting to look upon SW's closure as failure. But the truth is that for the time it was active it was a success. While financially its time ran out, the legacy will be one of information, celebration, thought provocation and admirable ambition. Let's raise a glass of gratitude to the team behind it, Becky, Richard and Dave. Cheers guys, and thank you. | |

Lagavulin 7 yo 2010/2019 (59.6%, OB 'Hand Fill', cask #711810, refill bourbon)
It appears Lagavulin have started offering these wee 20cl 'hand fill' bottles as Diageo have done at some of their other distilleries already. I think it's a nice thing for distilleries to do for visitors, even if many get flipped, it's still worth it for those who want something fun to take away and crack open later on. Now, maybe Ardbeg could join the party…? Colour: white wine. Nose: salty porridge, fermenting wash, carbolic notes, sourdough, malt vinegar, kippers and smoked cereals. Rough and ready Lagavulin with a hangover and no makeup! But there's still something rather sexy about it. With water: a more mineral and saline edge. Pure seawater, oyster liquid, old tarry rope, burnt oatmeal and charred scallops. Mouth: Indeed this is really on boisterous smoked cereals, cooked grains, baked potatoes cooked in coal embers, anthracite smoke, kiln air, squid ink and anchovy paste. Powerful, ruthless, a tad disjointed, but undeniably fun. Lemon juice and smoked sea salt over freshly cooked chips. With water: this vinegar side is back. White wine vinegar with pink sea salt, seaweed crackers, spicy ramen broth, carbon paper and hessian. Finish: long, very lemony, sooty, kippery and full of this vinegar soaked fish and chip newspaper vibe that I find so often in modern refill matured Lagavulin. It's ubiquitous in the 12 year olds. Comments: This feels like one of the Special Release 12 year olds on crystal meth. I find it a lot of fun. The kind of clever cask selection you can do when you have a few thousand to pick from. SGP: 368 - 87 points.

Lagavulin 1988/2000 (46%, Moon Import 'In the pink', cask #2032, 341 bottles)
Sister casks of this have been pretty terrific, high hopes… Colour: straw. Nose: reminiscent of the very early batches of the 16 year old with these kinds of oily, mineral / petrol qualities mixed with layered peat smoke, seaweed, soot, dense medical embrocations and lemon cough drops. Smoked sea salt, tar liqueur, herbal extracts and pine cones. Wonderfully elegant and evocative with these seashore, beach pebble and sandalwood notes. Kelp, rubber fishing wellies and black olive. Muscular yet coastal and wonderfully balanced at the same time. Grown up whisky. Mouth: a kind of oily peat quality. Sooty, earthy, medical, dryly herbal, tarry and treading this wonderful balance between savoury/umami and full on salty. Also some notes of white bread and black pepper with more dried seaweed and lemon peel notes in the background. Finish: Long and fragrantly smoky. Burning heather, peat smoke, wood embers, black pepper, miso, tar and cough medicines. Comments: I wonder how much this whisky benefitted over the years from being bottled at 46%. Feels light in some ways now, but there's also a kind of eternal and ethereal quality about it too. Pretty enchanting old school Lagavulin. SGP: 465 - 92 points.