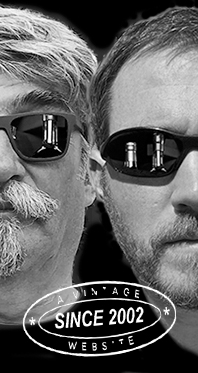 Home
Thousands of tastings,
all the music,
all the rambligs
and all the fun
(hopefully!)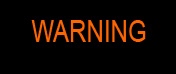 Whiskyfun.com
Guaranteed ad-free
copyright 2002-2017



Little duos, today young Talisker OB vs IB

Looks like we'll never reach the end of those Game Of Thrones bottlings. So it's good that they haven't done a Breaking Bad Glen Ord, or a Casa Del Papel Cragganmore, or a Seinfeld Glendullan. To think that there's a new James Bond in the pipes! Will Macallan have it again? (with a bottle that doesn't even exist yet again?)

Talisker 'Select Reserve Game of Thrones House Grey Joy' (45.8%, OB, 2019)


Not the most flattering, nor the most 'grand cru' bottling of Talisker ever. Grey Joy? Is that related to those Fifty Shades of Grey? My oh my… But it's NAS, so in an under-category anyway, stuff for Heathrow, for the unlearned in a hurry, you see… But don't get me wrong, it could still be excellent. Colour: gold. Nose: it's nice, I have to say. Easy yet clearly Taliskery, that is to say pretty sooty rather than fully peaty, then with some menthol, vanilla, orange squash, and light pepper. Perhaps a little 'lab', but really pleasant. Yes, Serge speaking. Mouth: no, really, it's nice whisky, simple for sure, even a tad binary and relatively emotionless, but this feeling of 'sweet peat' really works. Not Talisker to taste, clearly Talisker to drink (drinking being tasting without paying attention, as you know). Finish: medium, easy, well-constructed. Sadly, there's some coconut towards the aftertaste, never a very good sign in my book, but that's fine here. Comments: another one that's clearly not as bad as some marketing-wary people have said. It's just a little, yep, emotionless.


SGP:454 - 84 points.

Talisker 9 yo 2008/2018 (54.5%, First Editions, sherry butt, cask #HL15639, 342 bottles)
Looks like the two branches of the Laing family, when they were still together, had bought quite a few new fillings of Talisker. Certainly not the stupidest move ever if you ask me, hope they keep some for when they get 20 or 30. I mean, the whiskies. Colour: straw, so not first fill (h.u.r.r.a.y.) Nose: it's rounder than the GOT, waxier than the GOT, and more on various vegetal oils, colza, sunflower… It's more coastal too, but I wouldn't say it's any more complex this far. With water: well, pears and pineapples come out. That's a little too early, but the rest is pretty perfect. Metal, pepper, seaweed… Mouth (neat): more a blade, narrower, cleaner, and purer than the GOT. Pepper, smoke, soot, lemons, bitter grasses, a touch of barley syrup. I like this clarity and this purity, but it is not on a different planet. With water: rounder than the GOT this time. They keep intersecting, as they say at the French Ministry of Transport. Finish: rather long, saltier than the GOT, but rounder as well, again. Some salty vegetable soup in the aftertaste. Comments: there's almost some Ardmoreness to this pretty schizophrenic little Talisker. Probably the sherry butt, even if it was refill. I would say Talisker needs to remain totally clean when it aims for greatness, and avoid any form of sweetness, whether from reworked oak or from wine. My humble tuppence.


SGP:454 - 85 points.