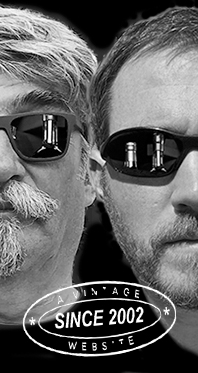 Home
Thousands of tastings,
all the music,
all the rambligs
and all the fun
(hopefully!)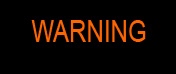 Whiskyfun.com
Guaranteed ad-free
copyright 2002-2017



Wee battles, today Hazelburn

A strange idea we had with Angus the other day. He would try one whisky from his stash at WF's Edinburgh branch, and I would retaliate with a similar whisky from WF's headquarters in Alsace. Does that set-up make any sense? Maybe not, but isn't any fun good fun? So, this time Angus found some Hazelburn…

Angus:
Hazelburn 13 yo 2004/2018 (47.4%, OB, Oloroso sherry casks, 9000 bottles)
In my experience, some of Springbank's sherry casks can be a tad... inconsistent. Let's see how this one fares... Colour: amber. Nose: pleasantly leafy, earthy and fudgey to start. Some salted caramel, praline, cough medicine and camphor with a few dates strewn in the background. Also some milk chocolate covered digestive biscuits and a touch of menthol and pipe tobacco. Mouth: rich, clean, gently muscular and full of salted almonds, cured meats, mineral oil, light leathery tones, unlit cigars and black olives. Really excellent and very clean. Much more character than I usually find in Hazelburn. More of these cough medicine notes, some strawberry liqueur and a drizzle of mint cordial. Very good! Finish: good length, full of leaves, prunes, fig jam, delicate ointments and slightly salty lemon notes. Comments: A bit of a surprise, but also not really a surprise. A lovely and perfectly quaffable composition of good sherry casks.
SGP: 561 - 89 points

Well, a heavily sherried Hazelburn, that should be localisable in WF's library, so to speak…

Serge:


Hazelburn 12 yo 2000/2013 (50.9%, OB, Private bottling, NSH de Comparant, fresh sherry hogshead, cask #899, 298 bottles)
Colour: dark amber. Nose: anything distilled at Springbank after, say 1990 and filled in heavy sherry might be mineral to the point of being a little sulphury, and that's certainly the case here, with whiffs of burnt candles, struck matches and black truffles, as well as quite some leather. But we've seen some much more extreme than this, so we're fine. Also aspirin tablets, tobacco, pinewood smoke and quite a lot of dried beef, Grisons meat-style, or bresaola if you like. With water: really a lot of tobacco, straight from the plantation. Mouth (neat): it's really very big for Hazelburn, and I wouldn't have cried foul, should you have said this was actually Longrow. Bitter tobacco and leather, salty meats, black tea, then black dates and raisins as well as these mineral/sulphury notes yet again. With water: bitter oranges, cinchona, artichoke. Salty-coffee-like but not as emetic, if you see what I mean. Finish: long, even saltier, with notes of plasticine and more bitter oranges. Comments: rather heavily rustic, I would say, with quite a few clashes happening both on the nose and the palate. But it's got something rude that's pretty pleasant.


SGP:372 - 83 points.

Looks like Angus's Hazelburn was much more civilised, so let's say he won this round. He'll probably regret it ;-)… Unless we find another one… Maybe this newish baby?...

Hazelburn 13 yo 2005/2018 (54.6%, Cadenhead, Authentic Collection, bourbon barrel, 192 bottles)


This one came out in November last year; right, that was 2018, remember? Colour: straw. Nose: ah yes, this pretty lactic, rather fermentary profile that we all rather enjoy, only toned down. Fresh croissants early in the morning, fresh Moroccan bread, sawn plywood, a drop of engine oil, stewed apricots, a wee bit of Swiss cheese (say Fribourg), meadow flowers, some wackier herbs and roots (verbena? Wormwood? Mugwort?)… In short, this one's clearly unusual, in a good way. With water: oh lovely, cooked asparagus and chicory with a little liquorice sauce. Should anyone ever try to cook that. Mouth (neat): fantastically rooty and citrusy. I'm sure they have these kinds of products around Thailand or Vietnam. With water: extremely good, with stunning citrus and that proprietary 'fermentary minerality'. Finish: long, wonderfully bitter (Seville oranges), with just ideas of oak shavings in the back of the background. Comments: looks like Springbank keep failing at making Hazelburn their 'lighter' sibling. I think no one's ever going to complain, since Hazelburn is brilliant whisky.


SGP:462 - 90 points.

Looks like I won this time!