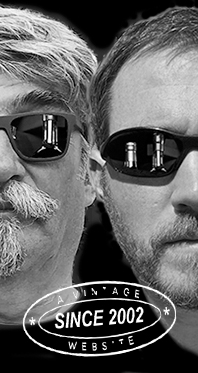 Home
Thousands of tastings,
all the music,
all the rambligs
and all the fun
(hopefully!)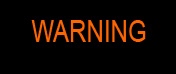 Whiskyfun.com
Guaranteed ad-free
copyright 2002-2017



Wee battles, today Kilchoman

Angus has sent this little tasting note for us to retaliate. Some Scottish friend mailing some notes from Scotland about a Scotch whisky done for some Scots, doesn't all that rather make sense?



Angus:
Kilchoman 2006/2017 10 yo (54.3%, OB private cask for Nation Of Scots, cask #329, bourbon, 226 bottles)
I've no idea what 'Nation Of Scots' is, well, apart from actual 'Scotland'. Colour: white wine. Nose: an excellent and rather sweet and syrupy peatiness. Some tar extract, sardines in oil, kiln smoke, burning heather, kippers, BBQ charcoal and English mustard powder (sorry Nation Of Scots). Treads a fine but compelling line between the seashore, the peat bog and the farmyard. I find it pretty excellent. Develops some nice mechanical notes like WD40, engine oil and hints of boiler smoke. There's also some cow shed, chimney soot and coastal inflections such as wet beach pebbles and sea shells. With water: a softer smokiness now, more subtle mineral aspects, bath salts, chalk, hessian, grass, mint and squid ink. Keeps developing this very fragrant, fresh, heathery and medical profile. Really excellent. Mouth: pure, ashy, lemony crystalline peat. Really quite big, emphatic and powerful. Preserved lemons in brine, also olive oil, antiseptic, mercurochrome, salt water, seaweed and caraway distillate. What I love is that it's very much its own character, it doesn't make you think of any of the other more well established Islay makes. With water: very briny, salty, sooty and smoky now. Some anchovy paste, black olives, dried rosemary, cod liver oil and aniseed. Getting towards a more classical and general 'Islay' profile now, but still excellent. Finish: long and with lots of deep peat and wood smoke, putty, ash, tar, embrocations, ozone, smoked fish and cigar ash. Pretty briny and coastal in the aftertaste. Comments: It seems that Kilchoman at 10 years of age is really starting to find its feet. I love that this one really has its own style apart from just 'modern generic peaty whisky' which I think is an easy trap to fall into. Great work Anthony and team!
SGP: 377 - 90 points.

Okay, thank you Angus. So, proper retaliation, let's see… Perhaps this older wee celebratory bottling that I haven't tasted properly yet?...

Serge:


Kilchoman '10th anniversary' (58.2%, OB, 3000 bottles, 2015)
A slightly tricky bottle as it says '2005-2015', which could make us believe it's a 9 or 10 years old of some sorts while it's actually a vatting of several vintages from 2005 to 2012. Including a part, if not the totality of the very first cask. It's a mix of sherry and bourbon casks – hope no PX, let's pray… Colour: straw. Nose: we're bathing in a large bucket of peated porridge, while someone's just bought some new Wellies and someone else is having a large glass of Ardbeg Ten in the neighborhood. With water: really a lot of vanilla, custard coming out. Banana cake, perhaps, some milk chocolate, whiffs of pot ale, more ashes, charcoal, almost a basaltic character at times… Mouth (neat): got to like this very oily texture and these massive amounts of lemon juice, ashes and chalky clay. A little salt as well, but not too much. It is also very faintly bandage-y. No, bandages with an a, even if there is a little latex as well, indeed. With water: smoked grapefruits, more chalk, and much more green pepper. Plays with the insides of your cheeks. Just a wee touch of green oak. Finish: long, very peppery and smoky. Smoked green peppers, in other words. Hints of high-strength absinth in the aftertaste. Comments: a tad 'simple', but that could be seen as an asset in this context, after all it's very young malt whisky on average. And very peaty.


SGP:467 - 86 points.

Angus, looks like you won this one.