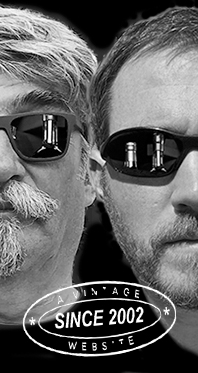 Home
Thousands of tastings,
all the music,
all the rambligs
and all the fun
(hopefully!)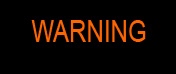 Whiskyfun.com
Guaranteed ad-free
copyright 2002-2017



Wee battles, today Octomore

New official vs. new independent...



Angus:
This is one of these releases which Bruichladdich seem to specialise in from time to time. On one hand it is 100% Scottish grown Optic barley, harvested in 2007 and distilled in 2008. But this is then full term matured in a mix of Port pipes, Cognac casks and 2nd fill American oak casks, while some parts begin in ex-bourbon and are re-racked into virgin oak and 'ex-American whiskey casks'. Can you see the trees for the wood?

Octomore 10 yo 2008/2019 '3rd edition Dialogos' (56.8%, OB, 12,000 bottles)
Colour: burnished gold. Nose: There's this rather familiar 'Octomorish' note of extremely salty porridge, porridge drowned in brine along with other crisp cereals such as smoked cornflakes, bonfire ash, hot smoked salmon and many sharper mineral salt notes. There's a rather lean and cutting antiseptic note along with coal smoke and some raw petrol. Powerful stuff but you can feel the engineering of the wood with these notes of carbon paper and pencil shavings in the background. The whole feels pretty taut and edgy. With water: much smokier. Burning grass, wood smoke, kippers, soot, sawdust and old workshops. Some heathery smoke as well which is nice. Mouth: ooft! Extremely syrupy and oily in texture but in a rather extractive way. Notes of wood glue, tar, lemon oil, some rather foggy peat smoke and smoked meats. Also these hints of rubber fisherman's boots (I eat them often!) and things like burning hay and silage. The gumminess of the wood is too much for me I'm afraid, it feels too convoluted and aggressive. Lots of hot black pepper. With water: some salted butter, beach pebbles, more tar. We're getting back towards a straighter Octomore profile but it's still tough. Some wood sweetness, limoncello and general salinity. Finish: long, spicy, rather a lot of antiseptic and medical notes mixed in with some pencil shavings and iodine. Comments: I'm not a huge fan to be honest. I just don't see why you would convolute a great distillate and its noble but fragile base ingredients with such a chorus of different wood types. I don't get a sense of balance or cohesion. But then again, it's not my style so please take my score with a pinch of splinters.
SGP: 677 - 77 points.

Serge:
Interesting, thank you Angus. Let's try to find one that's fully natural then, that is to say made out of a distillate, of refill oak, and of patience. What have we got?...

Bruichladdich (Octomore) 6 yo 2011/2017 (51.9%, Antique Lions of Spirit, bourbon, 258 bottles)
Issued in 2018. This is quite a coup because as far as I know, Bruichladdich haven't sold many casks of Octomore to third parties. I know, I tried to buy a cask myself when they were doing the first fillings and failed. Miserably. And funny that the distinguished Italo-German bottlers would have chosen an elephant for the label, are they suggesting this is pachydermic whisky? Colour: white wine. Chenin blanc (which is often very yellow). Nose: oh it's pure! Angus, you we right, you'll lose this one. Clay, lime, olives, mezcal, gentian, wool, coal smoke. The die is cast. With water: a littler simpler, so not sure water was obligatory. At this kind of age, no whisky will be really 'complex' anyway. But there's not only complexity to whisky, mind you. Mouth (neat): this feeling of eating an ashtray in a Ibizan discothèque around 7am. No, never done that, that's pure fiction. Pungent smoke, pine needles, green pepper, ginger, bitters, cigar smoke (in that very same discotheque, I would say). In the open, naturally, or you couldn't smoke. With water: not too sure, once again. Gets a tad too green and gingery for me. That's the oak speaking out. Finish: long, sharp, extremely smoky. Comments: this one's very excellent indeed, it's just that it does not need water. Well, it does not swim too well, actually.


SGP:367 – 86 points.

Next time, Port Charlotte! I have to say I always liked Port Charlotte rather better than Octomore. Anyway, Angus, you were right, I won this one.