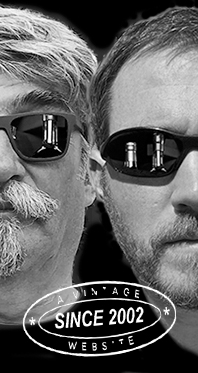 Home
Thousands of tastings,
all the music,
all the rambligs
and all the fun
(hopefully!)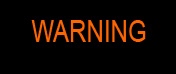 Whiskyfun.com
Guaranteed ad-free
copyright 2002-2017



Wee battles,
today very old Glen Grant
Well, here's another wee battle and this time, the theme will be old Glen Grant. Indeed you may have noticed that Gordon & MacPhail have been shooting some real fireworks with some of their newer bottlings within the last few years, and this time, right in the middle of January, they're firing a Glen Grant 1948! So I asked Angus to try one (but of course he went for several) old Glen Grants first, so that I could retaliate with that famous 1948. Because in no way did I want to have this precious oldie first! Let us proceed…

Angus:
Serge tells me there might be some sort of 'old' Glen Grant afoot at Whiskyfun HQ. Thankfully I had a few 'old young' Glen Grants with which to meet him in battle. Rather shamelessly I will add that the first two are 'appearing' at the Whisky Show Old & Rare in February. Anyway...




Glen Grant (15 under proof, OB, 1950s)
The label on this one has sadly entirely fallen away save for a very useful fragment that reveals the strength as '15 under proof', or 48.5%. Thankfully the capsule foil reveals it to be a Glen Grant and the glass is typically 1950s. So the only thing we're missing is the age sadly. But we'll not let that stop us... Colour: white wine. Nose: another world! One of these aromas that just transports you to a different era of whisky making. This vivid tapestry of petrol, waxes, pebbles, canvas, paraffin, roots, herbs, ointments and softer notes of white stone fruits and wildflowers. Also mirabelle, mint tea infused with lemon peel and a kind of smoky minerality. Just beautiful! Mouth: this bottle had a rather low filling level when I opened it and there is a slight sense of a loss of power but there's still a lot of muscle bit here. Very flinty, lots of mineral oil, sunflower seeds, olive oil, waxes, hessian, gravel, putty, ink and salted mead. It's big, petroly, oily distillate with barely a splinter of wood in evidence. I suspect it was a pretty young age - anywhere from 5 - 10 years old. More yellow wildflowers such as dandelions, grass, pepper, yellow herbal liqueurs without the sugar, tarragon, oatmeal and cough medicines. Totally superb! Finish: long, lemony, earthy, drying, mineral, bitter citrus notes of grapefruit and lemon peels, quinine, aspirin and lime zest. Comments: These old Glen Grants, such dreadful whiskies. Please take my humble advice and direct your spending elsewhere...
SGP: 572 - 92 points.

Glen Grant 15 yo (100 Proof, Gordon & MacPhail, early-mid 1970s)
100 proof (57.1%) has become a kind of iconic bottling strength over the years and I often felt that its power sheltered many great and historic single malts from the changes of old bottle effect that often seem to affect lower strength bottlings more obviously. G&M had many, many great examples at this bottling strength, but also other bottlers too. Colour: light gold. Nose: richer, fatter and more buttery with a light sweetness of honey creeping in. With a little time it gets sootier, saltier and a rather fat and swollen waxiness really begins to emerge. Things like wax crayons, putty, clay, olive oil, matchboxes, ink wells and lemon-infused tonic water. It bears many similarities to the 15 UP version, only with a sense of greater age and an obviously punchier strength. With water: the most elegant pepperiness that includes horseradish, watercress and paprika. Also white truffle, more flinty smokiness and things like freshly bailed hay and milled oats. Mouth: intensely peppery, spicy and mineral. Lots of sunflower oil, plum eau de vie, waxed canvas, lamp oil and old herbal liqueurs. Many white flowers, pollen, salted honey, hessian and a hint of buttery porridge. Really great but also rather demanding in a compelling way. With water: I can't get away from this impression of white stone fruits, things like lychee and apricot but also hints of gooseberry and even star fruit. Although they are kind 'dry' in profile, rather like they appear in eau de vie form. Also kind of mustardy and sooty. Lemon oil and dried mixed herbs. Finish: long and vigorous, full of vapour rub, peach stones, almonds, light earthiness and citrus rinds. Comments: superb complexity and character. Although, while its more demanding than the 15 UP example, it combines this kind of intellectual side with raw quality in an undeniably thrilling way. And not a whisper of OBE. You really get the sense you're as close to the original character of whisky when it was bottled as it's possible to be in this day and age.
SGP: 571 - 91 points.

Glen Grant 15 yo (100 Proof, Gordon & MacPhail, mid 1970s)
This one being a 'slightly' later example based on the glass code and bottle shape. But probably only by a matter of a couple of years at most. Colour: straw. Nose: this one prickles with minerals, wet pebbles, flints, limestone, clay, straw, hessian and white pepper. There's something farmy amongst it all as well, plenty of lemon and mixed citrus peels, some mint tea, a twist of old rope and a dollop of furniture oil as well. There's also a sense of freshness in the form of all these rather crisp and toasty nut, seed and cereal aspects. Similar to the first 15 but missing the more punchy buttery and oily aspects. There's still a lovely thread of wax running through this one though. With water: earthier, slightly more vegetal with white asparagus, sootier and with a slightly fatter and oilier cereal profile. Mouth: once again this is lively, petroly, mineral, superbly peppery, oily, waxy, camphor, mint, juniper and things like hawthorne, bracken and clover. Lime jelly, lemon, herbal teas, cough medicine. Typically great. With water: perfect! A beautiful mix of white fruits, waxes, herbs, cereals and soft, peppery warmth. Just lovely. Finish: long, waxy, lemony, herbal, oily, and gently fruity. Comments: The word for these bottlings is undoubtedly 'charming'. You just can't help but be seduced by this mix of gentle power, charisma and complexity. Honestly, these old Glen Grants really are terrible!
SGP: 661 - 92 points.

Serge:


Glen Grant 70 yo 1948/2018 (48.6%, Gordon & MacPhail, Private Collection, first fill sherry butt, cask #2154, 210 decanters)
What can I say? After that Mortlach 1938/2008 (WF 88) and that Glenlivet 1940/2010 (WF 91), G&M are now having this 1948/2018 Glen Grant that was bottled at some very reassuring 48.6% alc./vol. But no matter how hard they try, they'll never manage to make me… blasé (may we still try to joke a little bit even in these most precious and rare moments?) Colour: gold. Nose: could some extremely old whisky be kind of immediate? Almost instantaneous? Shoe polish, chestnut purée and honey, furniture wax, mocha fudge. That's all… for two good minutes. That's already quite a lot mind you, those are beautiful and very coherent aromas. And fresh, at that! But you ain't seen nothing yet (thank you BTO), as slowly, delicately, and with much precautions, some wee touches of liquorice caramel, toffee apples, thin mints, tar, morels or badian manage to make it to our nostrils. Especially thin mints, that's rather specific. The whole's extremely elegant, more for the glove compartment of a Bentley than for that of a… say a Corvette. Oh forget about that last part. Mouth: success! I always tremble when taking the first drop of some very old whisky, because the odds of it being too drying and tannic are always very high. Not here, even if there's a good share of herbal tea (thyme, primarily, also cinnamon – that's the oak). The great news is that the fruits are still alive and kicking, with cherries and oranges playing first violins, then the very same toffee apples as in the nose, and a further development on polishes, waxes and even a little tar. Shall we call it 'smoky'? Perhaps not quite. Wee touches of camphor as well, and the tiniest touch of sour tea (no, no yak butter here) from the old oak. Finish: medium, rather on all things apples, coated with caramel and just a little meringue. Perhaps, the meringue. Comments: much less fragile than I had thought. Now, let's remember that Robert Plant too was born in the year 1948. You're right, and Stevie Nicks.
SGP:461 - 90 points.

Good, they were all winners today, weren't they?