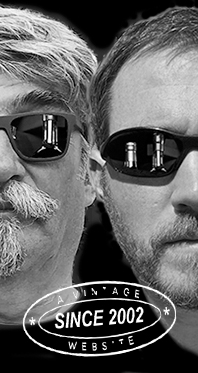 Home
Thousands of tastings,
all the music,
all the rambligs
and all the fun
(hopefully!)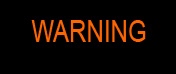 Whiskyfun.com
Guaranteed ad-free
copyright 2002-2017



White Sunday rums, still looking for malternatives

Will the quest ever be over? Let's have a few unusual ones…

Veritas (47%, Velier, blend, 2019)


A white blend of ex-column Foursquare and Hampden (ex-pot still, obviously) poured into an old Chartreuse V.E.P. look-alike bottle. A tribute, I suppose. Let's see if we find some wormwood, or artemisia in there… Colour: extremely pale white wine. Nose: the Jamaican seems to be having the upper hand, as we're finding obvious notes of new wellies, Ardbeg (yep), some burnt sugar, and some kind of sweeter olive brine. Some shoe polish and burnt sugar too. Mouth: lemons, limoncello and lemon marmalade at first (nope that's not kind of the same thing), then fresh ginger and pepper. It's very spicy, much spicier than spiced rum, which is usually very sweet (don't ask, the world of rum is full of contradictions). What's troubling is that I'm also finding notes of aniseed-led herbal liqueur that, indeed, may hint at Chartreuse, but I'm sure that's just my mind playing tricks on me. Finish: rather long, appropriately roughish, and pretty sweet, if not a tad sugary, quite curiously. But after all, Chartreuse is sweet too. Comments: in rum as well, veritas veritatis et omnia veritas (way too easy, S.)
SGP:562 - 85 points.
Update:

there is a little pot still Foursquare inside too

O Reizinho 2015/2019 (45%, Latitudes, Madeira, white agricole, 1200 bottles)


Let's not forget that just like Martinique, Madeira has got a proper agricole appellation. This white rum could rest in a vat for four years. Colour: white. Nose: lovable nose, first on cut hay in an old barn, then on woodruff and patchouli, then rather on plasticine, graphite oil and pickled onions. It's very singular and pretty subtle, going more towards elderflowers after two minutes or three. Mouth: pure cane juice at first, then something earthy (old pot, sandstone) and notes of bitter oranges, citronella, and perhaps a little oregano, or is that tarragon? (no, not Chartreuse this time!) Very good. Finish: medium, with rather more liquorice wood and more minerals. A feeling of blood orange and sweeter olive oil in the aftertaste. Comments: I'm a fan of Madeiran rums, it's great to have something different and really natural. Oh, yes, Madeira belongs to Portugal.


SGP:452 - 85 points.

Well, we did quite a few Japanese brandies the other day, why not do a few Japanese white rums?

Nine Leaves 'Clear 2013' (50%, Japan, white)
From Okinawa. Some wrote that this was made out of muscovado sugar, so that's neither cane juice, nor even molasses. I suppose they moisten/dilute some raw, unrefined sugar and let that ferment, and then distil. Not too sure… Colour: white. Nose: not quite silent, but rather vodka-ish I would say – at first sniffing – while very light touches of lime and acerola seem to emerge over time. I would say we're rather between some very light gin and some vodka. I wouldn't say there's much more happening than in a John and Yoko movie. Mouth: fine but indeed, rather on lemon and juniper, and not much on anything cane-y. Not sure anyone would recognise rum. Perhaps a touch of sake, since we're in Japan? Tutti-frutti eau-de-vie? Finish: medium, sugary – not properly sweet - and slightly lemony. Comments: nice-ish but extremely expensive, and rather too spirity for me. And it's not all about 'purity', despite what some would like us to believe.


SGP:441 - 68 points.

Kyomi (40%, OB, Japan, white, +/-2019?)


This one too comes from Okinawa, it's even 'Pure beauty of Okinawa', as stated on the label. It's much less expensive than the Nine Leaves (like 35€ vs. 80€) and stems from Helios Distillery, where they make the very good Reki pure malt (WF 82) and the excellent Teeda rum (WF 86) – as well as some cheaper sourced boozes not worth mentioning. Colour: white. Nose: oh yeah, coconut water and diesel oil over crushed olives and rotting bananas. All perfect. Really! Mouth: starts dirty-ish, with rotting fruits (not quite the same thing as rotten fruits) and gets then more tarry and on polishes, plasticine, engine oil… In the background, some salt, some brine, some olives. Finish: only medium, that's because of the strength. Higher, please! Comments: as singular and idiosyncratic as the Madeiran. Clap clap clap… But frankly, who still does 40% vol. these days, unless forced by law? That makes it a tad weak, sadly.


SGP:452 - 83 points.

Kikusui Kochi 'Seven Seas' (40%, +/-2019?)
This one's pretty cheap, around 23€ in Japan, and matured for 3 years. Some retailers on ze Internet are trying to sell it for 199€. Now careful, there are other Seven Seas rums around the world, I see that they have one in Mauritius, for example. It seems that this one's made by some sake makers in Kuroshio, but not too sure… I also think it's related to Ryoma, which is an excellent rum in my book. Colour: very pale white wine. Nose: back on moderately aromatic, err, aromas. A little fermentary (dough, yeast) and a tad dirty (wet dust), perhaps… But these bready touches are pleasant. I'm also finding whiffs of elderflowers again, just like in the Madeiran. Mouth: good! Lemon beer, does that exist? Touches of vanilla, drops of brine, this very feeling of good sake, some fresh biscuits, touches of salt… There's a little sugar as well, but we're fine since lemons are running the show. Finish: medium, with unexpected wee touches of bacon, perhaps something a little 'umami', then back on vanilla, bread and lemon. Comments: another very good Japanese rum. Very happy about that.


SGP:441 - 82 points.

In theory, we should have stopped, but since we've mentioned umami, there's this thing that I've got on my shelves and never dared try…

Audemus Umami (42%, OB, spirit, France, +/-2015)


Apparently, some very mad compatriots have distilled capers, and blended the end result with neutral spirit. So technically speaking, this is 'nothing', that is to say just 'spirit'. Stuff for mad mixologists and boozers that already tried everything, in other words. Wish me luck… Colour: white. Nose: first and foremost, eggplants, then charcoal, some kind of smoked soap, samphire, coffee, and perhaps truffles. It is not unpleasant, quite the contrary, just hard to 'locate'. Mouth: some sweetness, and a lot of gentian. Did they add any gentian? Basically, this is almost Suze at a higher strength, while I'm not finding anything properly 'umami'. No real savoury notes, no glutamate, no soy sauce, no malt extract, no matured tofu… Finish: medium, rather sweet, with even more gentian. Comments: it's a very fine experiment, I know some Alsatian distillers who would make this kind too. I remember, for example, some celeriac eau-de-vie by Metté. Wasn't it Metté?


SGP:550 - 75 points.

Good, we've had enough playing today!