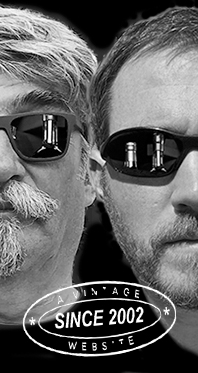 Home
Thousands of tastings,
all the music,
all the rambligs
and all the fun
(hopefully!)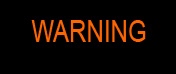 Whiskyfun.com
Guaranteed ad-free
copyright 2002-2017



World whiskies ad libitum

We're trying this again. Last time, we started in London and then got stuck in lovely Sweden because of some excessive amounts of very good whiskies! That's what's happening when you improvise a line-up, but let's see if we can do better. And we'll start this in… France! Ta-da-ta-da-taaa-taaa-taaa-taaa-ta-da… Err, excuse me…

Armorik 10 yo 'Batch 2' (46%, OB, 2,000 bottles, 2019)


2018's first batch was excellent (WF 87), but it's true that Bretons are Celts too (as if that mattered much…) Colour: gold. Nose: yeah, malt, barley, cakes, roasted nuts, touches of raisins, walnuts, drops of stout, gâteau Breton (hey I am joking), a little menthol and a few pine needles… This is malt whisky as in the books, as we say. Mouth: big, very slightly smoky (where does that come from?), with a sappy side, perhaps touches of fresh putty, otherwise all those roasted nuts and slightly burnt cakes that we were expecting. And of course this maltiness, and this handful of raisins. Finish: rather long, rather drier, with a few rubbery notes (all good in this context) and more cakes. Orange cakes, perhaps. Comments: not much to add, this could as well be some very good 20-yo Speyside whisky. Score unchanged, let us rest our mind for a moment.


SGP:551 - 87 points.

From France to… the Czech Republic!

Pradlo 2002 (41.7%, OB, Czech Republic, +/-2019)


Pradlo are rather famous for their pre-Velvet Revolution 'Hammerhead', which surprised everyone when it was bottled, a few years ago, but this is their newer capitalist juice, if I may say so. Colour: colour. Nose: I knew it was going to be pretty good, and I have to say I find it even better. There's one thing that's more in the front than elsewhere, for example, and that would be honey (and mead, nectar, pollen)… A beehive-y nose, how come could I be against that? Gingerbread, honey cookies, touches of gentian and other roots, drops of maple syrup on pancakes, whiffs of earth… Hey hey! Mouth: a little more unlikely on the palate, because of some very gingery oak and some funny notes of turnips and stewed celeriac. A little less sure now, there's quite some sawdust as well. Finish: medium, with some sawdust and hints of burnt wood. Blueberry jam in the aftertaste, that's cool! Comments: I think they reduced it a little too much, which may have made the oak stand out. Now I'm all in favour of blueberry jam.
SGP:541 - 78 points.

Holy Distillery 'Amazing Grace' (55%, OB, Taiwan, rice whisky, cask #43, 2019)


Neither Kavalan nor Nantou, this is yet another Taiwanese distillery, which I hadn't heard of before. I haven't tried many rice whiskies (I mean, knowingly), I just remember Brooklyn's Môtô that was… pretty unusual. It's true that Môtô are using glutinous rice. Anyway, let's see if this is a holy spirit indeed (S., you old French secularist!) Colour: red/mahogany. Moves like oil. Nose: we're rather far from malted barley, but there's something extremely attractive in this nose, something that reminds me of some of Lost Spirits' experiments. Let's say some coffee, something slightly merloty, whiffs of old copper kettle, a little umami, miso, soy sauce, caraway, cloves, and really a lot of myrtle liqueur. Ever tried myrtle liqueur? Check the Corsicans. With water: blackberry liqueur, walnut stain, kummel, Bovril, pumpernickel, gingerbread, heavy stout… Well, there is some action in there and that's an understatement. Mouth (neat): extremely thick and heavy, hyper-extractive, spicy, concentrated… Loads of ginger and cloves, myrtle again (really, it's the first time I'm finding some whisky that's this close to myrtle), coffee-Cointreau, black pepper, bitter oranges… It's really got the texture of some liqueur, but without any sugar (and no glycerine either, I suppose). With water: it does take water well but gets extremely herbal, while the very spicy wood tends to come to the front. Lavender and dried fish or something. I know, how unusual. Finish: a long as a Fidel speech, as we used to say when the Lider was still alive. But agreed, quoting Castro about a holy whisky may sound as a little too provocative. What would the Vatican say? Comments: very entertaining but extremely difficult to score, for lack of any proper references or comparisons. Apart from Lost Spirits'… But I'm positive this is good and very interesting.
SGP:472 - 80 points.

While we're at it, perhaps another kind of biblical whisky, bottled at 55% vol. as well…

Milk & Honey (55%, OB, Israel, for La Maison du Whisky, 2019)


This one was finished in a peated cask, so it is some kind of pre-blended malt, shall we say. I'll add, before we proceed, that I could informally try M&H's new 'regular' malt and thought it was wonderful. Never judge a distillery by their odd single casks, try their core range! Colour: gold. Nose: there clearly is a feeling of assemblage, with a combination that's a little unusual, with some juniper, a smokiness that's not totally a smokiness, quite some ginger indeed, some stems and leaves, ferns, camphor, pine resin, and then perhaps some green curry and hints of garam masala. At some crossroads, shall we say. With water: calms down, with more custard and softer honeys and creams. The peat is more obvious, more delicate as well. Very nice nose, I would recommend you reduce it right away. Mouth (neat): very much similar, very spicy, curry-like, with a pleasant bitterness (chewing your used tea bag, eating wakame), and a growing fruitier roundness that starts to balance it after a few seconds. Kumquats, mango chutney… With water: once again, water does wonders and lets oranges and quinces come out, while we almost say adios to any kind of grassy bitterness. Finish: long, the spicy oak being back. Some salt and pepper in the aftertaste. Comments: a difficult exercise and another one that they should deliver with a wee bottle of water. It loves swimming. Very good, but the new 'regular' M&H is even better in my book.
SGP:463 - 84 points.

Domaine des Hautes Glaces 2013/2019 'Ampelos' (52.5%, OB, France, 584 bottles, 2019)


This is 'Climatic Single Malt Whisky', you understand, meaning it comes from a single 'climat' (a s they would say in Burgundy, for example), so pretty much a small 'terroir'. It was distilled in 2013 but the barley was harvested in 2012. Colour: full gold. Nose: crushed bananas, coriander seeds, Moroccan sweet bread, gingerbread and speculoos, and just a drop of liquid chicory coffee. Add some notes of honeysuckle, elderflowers, and gorse. With water: another one that loves water. Were in front of a table full of various breads, somewhere in a ski resort in, say Tyrol. Not showing off, they really serve dozens of various breads for breakfast over there. Mouth (neat): very bready, in the very best sense of that word. So, bread (mazeltov, S.!), cumin cookies, a drop of absinth, peach leaves (did you know you can make a great liqueur out of peach leaves?) and various spicy cookies. Not spacey cookies, right. With water: unexpected salty touches. The tiniest bit of anchovy. Finish: long, more on fruit breads. Wholegrain bread with tiny bits of dried apricots and orange zests. Would you pass the foie gras, please? Comments: love this feeling of liquid bread. Expecting a Lafayette blend, 50% DHG, 50% Westland. No, pure speculations.
SGP:561 - 88 points.

Why wouldn't we drive back to the Czech Republic?

Pradlo 30 yo (43.7%, OB, Czech Republic, 2019)
This old 'Hammerhead' was just bottled to commemorate the 30th anniversary of the velvet undergr… I mean, the velvet revolution (no disrespect meant at all, friends, on the contrary). I suppose it was distilled before the Velvet Revolution, since that took place between November 16 and December 29, 1989. Colour: gold. Nose: really very soft, rather on fruit peels, overripe apples, barley, oatcakes, and greengages. Mown lawn. It whispers rather than shouts. Mouth: indeed, it's soft, rather on walnuts indeed, orange zests, teas, rhubarb, Swedish bread (Krisprolls), then more grass indeed. A wee touch of sugar, perhaps. Finish: a little short and a little more liqueury, not too deep and a little sweet. Comments: rather light whisky, pretty good but more historical than hysterical (yellow card, S.!)
SGP:341 - 79 points.

Starward 'Two-Fold' (40%, OB, Australia, 2019)


They've distilled wheat and malted barley and matured the result in some Australian red wine barrels. I agree that's all very scary, but I've tried it before and thought it was rather 'good to print'. Now who still bottles at 40% vol.? Colour: apricot. Nose: the thing is, at 40%, even the wackiest concoctions become noseable. In fact, this is pretty nice, think panettone with additional red berries inside and a poke of goji berries, as they would say in Scotland. Nice bready/leaveny background. Mouth: this is clearly something else. I had expected something 'pure pot still' given the recipe but not at all, it's more kriek beer and Jaffa cakes, more gojis, and green tea. Cherry-stem tea. We're clearly far away from Scotch malt, for example, and perhaps not even extremely 'whisky', but it's a fine spirit, rather fresh, with good red fruits. For once, the red wine did not kill the whisky. Finish: nice, fresh, very cake-y, very pleasant. Comments: I was about to go for 79 but the nice finish lifted that a wee bit. Very honest effort from Downunda – and I know regular barrels will be much more to my liking.
SGP:341 - 80 points.

Rampur 'Double Cask' (45%, OB, India, 2019)


Rampur's maybe a little less well-known than Amrut and Paul John, but I thought their 'Select', which I had tried last year, was extremely okay (WF 80). This one's seen both some bourbon and some sherry wood, hence the word 'double'. No they haven't racked their brains. The price is a little steep though (72€). Colour: gold. Nose: get out of here, litchis and rose petals! We're between mei-kwei-lu and gewurztraminer, but the funny thing is that this works a treat. Litchi juice, really, and a few mucaty touches. Mouth: impressively on gewurztraminer. Really, I made some marc de gewurz quite a few times with my friends, and flavours are rather similar. Turkish delights, rose jelly, parfait amour, blueberry muffins… And not one single off-note. Finish: medium, fresh, on… marc de gewurztraminer. Comments: some Indian whisky that's rather more 'Indian' than others. Did you notice that I have refrained from quoting rose lassi? Impressive Rampur, smartly done.
SGP:641 - 85 points.

Good, a last one, and let's stay in beautiful India – that would be in Goa. Or would that be Campbeltown?

Paul John 7 yo 2011/2019 (55.4%, Cadenhead, World Whiskies, India, bourbon hogshead, 348 bottles)


Matured for 5 years in India and 2 years in Campbeltown. Not too sure about the outturn, please don't take my word for it. Colour: amber. Nose: starts Laphroaiggy, really, so pretty camphory and even smoky, and would go on with mangos and mouthwash for kids. Funny and unusual. With water: bandages and ointments blended with mango juice, then grass smoke. I mean, proper grass. I mean, from a lawn. Mouth (neat): big peat, tiger balm, mojito, tropical wood (cachaça) and cedar wood. Highly unusual indeed, let's hope water won't make it… explode! With water: no, on the contrary, it became a little saltier, more on brine and oysters with some tabasco spread. Gets peppery indeed. Finish: long, bitterish, salty, bittersweet in fact. A lot of ginger. Comments: another labyrinthic one that would just lose you. Very hard to score.


SGP:464 - 82 points.

That's enough for now. See you.