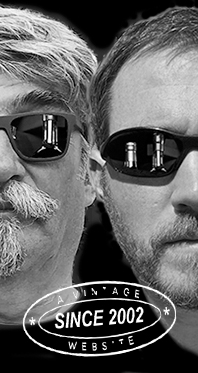 Home
Thousands of tastings,
all the music,
all the rambligs
and all the fun
(hopefully!)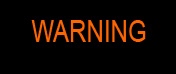 Whiskyfun.com
Guaranteed ad-free
copyright 2002-2017



Yet another five whiskies incognito

Didn't we tell you we had many? I agree these whiskies aren't always very entrancing, however great they are, and to tell you the truth, they're rather traffic killers. One day of Lagavulin is better than five days of 'Undisclosed shtuff', seriously. It's just that we don't quite care about traffic, or we wouldn't taste this many fake noses…

Speyside 43 yo 1975/2018 (50.1%, Maltbarn, sherry cask)


It's true that Maltbarn's photographs are always stunning. I find it excellent that they would produce their own artwork even for very small outturns, and not just plunder old books, however superb those old books are. I'm not blaming anyone here, I'm just saying that Maltbarn are doing it very right. We should do some kind of Whisky Label Awards one day, don't you think? But on to the whisky… Colour: gold. Nose: ex-Port Ellen cask? Seriously, I'm getting a lot of rubber and tar, bordering new bicycle inner tubes. Which does not sound very Speyside, does it. Perhaps water… With water: I'm still finding new tyres and notes of fermentation and sweat. Mouth (neat): no tar, rather mead, apple juice, orange juice, chamomile, chlorophyll… It's clearly different from its numerous siblings, perhaps rather woodier and more tea-ish, having said that it remains a superbly fresh old whisky. With water: improves really a lot with water, getting very tangerine-y and mango-ish. Some hay, that's the oak. Finish: nice, rather long, with more liquorice. Comments: I'm starting to wonder if this baby did not lose a bit of power in the bottle rather than in the cask. A little uncertain.


SGP:551 - 88 points.

Let's check another one by Maltbarn, I'm sure we'll uncover another stunning label… (at least)

Highland Malt 38 yo (44.2%, Maltbarn, 2017)
Cool, they haven't got a vintage here, but they're sure this was distilled in the 1970s. Bah, it's all just numbers anyway, no? (No!) Colour: gold. Nose: meaty fruits, that's something I love. Chinese dishes, sour-sweet fruits, waxy and milky touches, camphor, bitter almonds, pastis (on the nose!), crushed pine needles, Chartreuse, verbena… This is clearly something different, from a cask that hasn't been quiet over all those years. Mouth: loud pine-y oak, which sometimes works. It does here. Teak oil, linseed oil, candle wax, some softer varnish. Ah, yes, let's answer that very silly question again; of course we've never drank any teak oil, linseed oil, or varnish. But remember palate is all smell anyway, and that all this simply means 'reminiscent of teak oil'. Not that it tastes exactly like teak oil, or the (almost dead) taster would just write 'teak oil' and nothing else. So, no, we do not drink teak oil. Finish: rather long, more acidic, more on lemon juice and riesling harvested too early. Some say better too early than too late. Okay. Comments: some intriguing juice. I'm not sure anyone knows where it stemmed from, but Pulteney would not surprise me. A shot into the dark, really.


SGP:461 - 89 points.

Breath of Speyside 11 yo 2006/2018 (58.1%, Adelphi for Hot Malt 10th Anniversary, Taiwan, sherry cask, 240 bottles)
This should be more powerful. And our friend in Taiwan have good tastes! Colour: gold. Nose: a moderate sherry and really a lot of vanilla cake, earl grey, milk chocolate (screw palm oil, really) and vanilla fudge. And butterscotch! A very bourbony sherry, I would say, but they may have done some dechar-rechar on it. With water: a wee soap and notes of ink; in truth it saponifies a lot. Wonderful fresh mushrooms then. Boletus. Mouth (neat): very punchy indeed, with truckloads of Jaffa cakes and gingerbread. Huge gingerbread! With water: orange cake, barley, sweet ale, vanilla, Guinness, caramel. Finish: rather long, on exactly the same notes. Ah, wood technology! Comments: some active wood in action. Modern whisky, as we say. Good stuff by the way.


SGP:551 - 84 points.

The Gauldrons (46.2%, Douglas Laing, Campbeltown Blended Malt, 2018)


I believe this one went relatively unnoticed, not sure DL have pushed it a lot, have they. I'm curious now… Colour: white wine. Nose: I don't know. I've got nothing against fresh baguette (obviously) or any other bread, and indeed there's nothing better than good bread (with good butter), but this profile is pretty weird. It ends up with rather obvious notes of tequila, which takes the agave. I mean, the biscuit. BTW, I take this opportunity to say that if I ever find notes of tequila in my whisky, now that the SWA have agreed it's 'legal' to use tequila wood, I quit. They will have got me! Mouth: it's good, but what is it? Do we really have to know? Peppery tequila, lemon juice, vanilla, custard, sawdust, plywood… Really, I think it's pretty good, but it's whacky. What kind of casks have they used? Finish: rather long, a tad salty, but rather too oaky. Comments: who was the Dr Frankenstein here? Intriguingly weird whisky.


SGP:461 - 78 points.

We said five each day, right?

Speyside (44.2%, Berry Bros & Rudd, blended malt, 2018)


Another one that 'captures the very essence of the region'. Oh the BS you have to come up with when you have no age statement, even when you're a great old house such as BB&R! Colour: white wine. Nose: yep, naturally. Bread, sawdust, vanilla, barley, hand cream. What you can get out of some super-young malt whisky from Speyside and some good modern wood. We shall call it 'gristy'. Mouth: of course it's good, of course. Malt, vanilla, shortbread, stout, burnt caramel, apple pie, corn syrup. Really, it's good, but a tad soulless. Some kind of ueber-blend, perhaps, fighting in the same category as that of Cardhu, Knockando, Glenlivet, Monkey Shoulder, and 'stuff'. High volume, I hope! Finish: rather long, malty and caramelly. Ovaltine, come out of this whisky! Comments: yeah, sure! Made to perfection, but… bzz…


SGP:551 - 80 points.