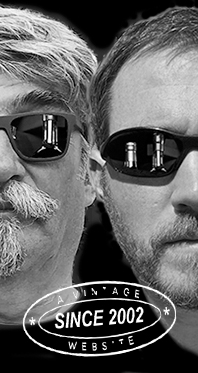 Home
Thousands of tastings,
all the music,
all the rambligs
and all the fun
(hopefully!)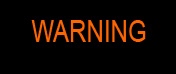 Whiskyfun.com
Guaranteed ad-free
copyright 2002-2017



Young Clynelishes by or for Elixir

Not something we're doing very often, but as the good people behind Elixir Distillers are as much into Clynelish as we are here at Whiskyfun Towers, well I thought we could do some kind of exclusive tasting, for once. It's true that we usually try to spread multiple whiskies by one bottler over several sessions…

Clynelish 9 yo 2010/2019 (50%, The Single Malts of Scotland for The Specialist Choice NL, cask #700029, 297 bottles)


NL stands for No Limits, but you knew that. But 2010, isn't that too young and too fast? Colour: pale white wine. Nose: even pears are great at Clynelish. Because there's plenty of pears, mind you, but in a way, it's a Clynelish that's hinting at its neighbours in the North, Pulteney. Beeswax, so rather softer wax, and greengages. A bit millimetric. With water: green tea, clay, beach sand… Mouth: more straight wax, citrons, rocks, salt, in short Clynelish a little simplified. With water: we're getting there, as water reveals more waxy Clynelishness. Now the pears haven't given up, and this remains fruitier than usual. Juicy fruit. Finish: medium, maltier, bready, with our beloved citrons and a very moderate amount of wax this time. Touch of salt in the aftertaste. Comments: very good, and clearly not an infanticide, but you do feel that a few more years would have brought more complexity – and toned down those pesky pears! A tad too sweet for me.


SGP:651 - 86 points.

Clynelish 9 yo 2010/2019 (55.7%, The Single Malts of Scotland, cask #700039, 176 bottles)
Colour: white wine (so darker than its sister cask) Nose: this makes you understand why with young whiskies, some pretty active casks may work better. Indeed this has more depth, more earthy spices, and even more wax, which comes strange as the make is obviously rigorously the same. On the other hand, it's got a fewer fruits and, above all, less killing pears. With water: some fresh baguette at 6 in the morning, some fir honeydew, and touches of thyme and tarragon. I'm sure you could prepare some marvellous sauce béarnaise with this drop. Who's going to try that? Mouth (neat): exactly the same feelings, this has more depth, more lemon, more vivacity, more wax, more brine, and simply more clynelishness. With water: indeed! Grass, green oak, wax, paraffin, chalk, lemon zests, pomelos… Feels older than just 9. Finish: long, with some pepper, a little spearmint, the usual wax, the expected seawater, and just loads of gentler lemons and grapefruits. Comments: I'm extremely glad I could try these two together. Compare and contrast, or is that the other way 'round?


SGP:562 - 89 points.

And guess what, there's another 2010! Elixir, is that some kind of fire sale?

Clynelish 9 yo 2010/2019 (58.6%, Elixir Distillers, Whisky Trail, Jazz Series, bourbon, cask #700041, 245 bottles)


I do not recognise the blower on the label, I'm afraid. Any ideas? Colour: white wine. Nose: by Jove and Vishnu, this is even nicer. Which, in my book, means more typically Clynelish. What I'm finding this time is some smoke, which was literally absent from the others. More organic elements as well, touches of tofu, miso, otherwise paraffin and chalk, zests… And just minimal amounts of pears. With water: baker's yeast, fresh croissants. Mouth (neat): we're extremely close to cask #700039. That would be, what, three minutes in the filling store? This time it's the citrus that's a tad more dominant, for whatever reasons, and I'm not even sure about that. With water: indeed, more waxy citrus and seawater. But comparing whiskies that are this close can drive you loco loco. Finish: long, perhaps a little rougher. More peppery for sure. Comments: we could down one bottle of each and still not manage to pick our favourite. Both are fingerlicking good anyway. Even the first one was pretty pretty good.


SGP:562 - 89 points.

We have an older one. Oh sweet Vishnu, to think that a 1995 is now an 'old whisky'!

Clynelish 23 yo 1995/2019 (55.4%, Signatory Vintage for the Whisky Exchange's 20th Anniversary, refill sherry butt, cask #11252, 550 bottles)


I've said it a gazillion times before, big spirits and sherry are hit or miss. Let's see… Colour: amber. Nose: hit, seemingly. Chestnut purée, grandpa's old tobacco pouch, new leather jacket, heather and chestnut honeys, lighter Cubans (cigars), fresh cinnamon rolls… With water: yep. Umami (I know that's supposed to be a palate thing), bouillons, sorrel soup, nettle soup… Mouth (neat): drumrolls and trumpet licks please, they stroke balance! Tobacco, salty porcini soup, ham, puréed chestnuts again, lemon, peppermint… All good. With water: I am impressed, there are no off notes at all. Say one cask out of five, while the other four could really scream your head off. Clynelish and sherry, yeah yeah… Finish: long and perfect. And there's this thing that I always love in any finishes, more lemon! Lemon and earth always work at this point. Comments: well, I can tell you I had my pistols on the tasting table. Looks like that wasn't necessary. One cask out of five.

Oh and yes Angus tried this one ony a few days ago.




SGP:463 - 91 points.