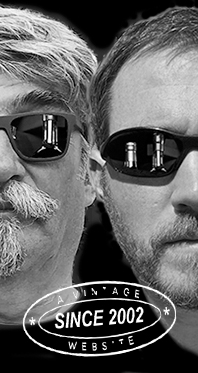 Home
Thousands of tastings,
all the music,
all the rambligs
and all the fun
(hopefully!)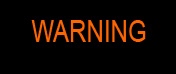 Whiskyfun.com
Guaranteed ad-free
copyright 2002-2020



The Confined Sessions
1.5 times Chicihibu

I'm saying that because one's actually a blended malt…

Ichiro's Malt 'Double Distilleries' (61.3%, OB, Whisky Rising, Japanese blended malt, vatted at Chichibu, 2018)
So, this is meant to be a vatting of Chichibu and some of the last drops of Hanyu. It was selected by Stefan Van Eycken and our good friend Hideo Yamaoka. Not that Stefan isn't our friend min you. As for the proportions, it's all written in Japanese anyway, so I couldn't tell you. Let's say 'certain proportions' (well done, Einstein). Colour: gold. Nose: probably young Hanyu, because this is as fresh as a baby's mouth, yet rather wood-driven but not in bad way at all. A walk in the woods, some custard for sure, béchamel sauce, some cardamom and nutmeg, mint and camphor, pine needles and caraway, cloves and orange peel… It takes its time but it's really becoming complex over time. With water: nicely medicinal, but not any more complex. Not sure it needed water… on the nose! Mouth (neat): extremely powerful, sappy, resinous, citrusy, peely, pretty sharp but full of promises… With water: exactly the opposite of what happened on the nose, this time water makes it super fresh, on tangerines, touch of brine, a light smokiness perhaps, olives, raw zucchini, and actually more than a touch of brine. Finish: long, fresh, on all kinds of raw vegetable ad some perfect citrus. Comments: very lovely indeed. Careful with your pipette, as always with these very strong whiskies, it's never easy to bring them down properly.


SGP:463 - 89 points.

Chichibu 2011/2019 (59.2%, OB for the Whisky Exchange, 20th Anniversary, Coedonado beer cask, cask #3301, 224 bottles)


I shan't try to find out about that 'Coedonado' beer. We do love mysteries here… Colour: deep gold. Nose: I don't know. Imagine that someone would have poured a drop of crème de menthe into a glass of Mackeson Stout, shaken the stuff (taken the foam away and) then mixed the result with Fanta, 50/50. It's very bizarre, but not unpleasant at all. A lot of chocolate too! With water: ginseng all over the place! And other stuff that we've never ever found in any whiskies, all around the idea of… fermentation. Manure? Mouth (neat): right, Colgate's best, cocoa powder, cranberry juice, more stout, and smaller sour notes. Young Munster cheese, chitterlings, and even more stout. And more Fanta. I'm really not sure, this beverage is highly unusual, incredibly unlikely, and just pretty challenging to me. With water: funny. Pink pepper, regular pepper, pomegranate juice, raw chocolate, a drop of soy sauce, some plaster, whacky sausages… Wild boar charcuterie? What a… a thing! Finish: spices this time, none known to man. And salted orange juice, whicj, in itself, is pretty challenging already. Comments: there, a new concept: abstract whisky. How do you score this? More or less at random…


SGP:462 - 80 points.

Right… Looks like some measures have to be taken.

Chichibu 10 yo 2008/2019 (59.9%, OB, TMC 10th Anniversary, bourbon barrel)
As the back label of this rather mysterious bottle reminds us, 2008 was Chichibu's very first year. Colour: gold. Nose: what we love in a fairly young malt whisky, that it to say barley, brioche dough, porridge, custard, very fresh baguette and a touch of cappuccino, all that in perfect sync. We do not need more, adding flavours from the outside would only be… superfluous in this case. With water: touches of tiny herbs, white asparagus (they have arrived!) broken branches, some fresh earth, a little humus… Mouth (neat): pungent at this strength, a tad buttery (not butyric), with some freshish oak that the humble taster still needs to tame… with water, I guess. With water: indeed. Lovely citrusy/herbal combination now, I cannot not think of Japanese green tea – but sadly, I do not know much about those. Have to do my homework! Finish: long, fresh, clean, on barley, citrons and muesli. Touches of orange peel in the aftertaste. Comments: when the distillate's superb, the all-natural ones always destroy the 'painted ones' in my book. But that's only me.


SGP:461 - 90 points.