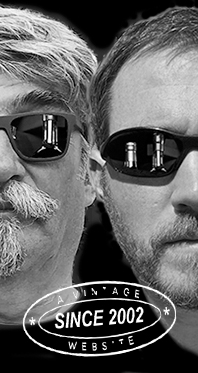 Home
Thousands of tastings,
all the music,
all the rambligs
and all the fun
(hopefully!)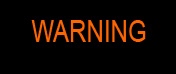 Whiskyfun.com
Guaranteed ad-free
copyright 2002-2020



A Highland Park Trio (again)

Just because they're always so good when kept as natural as possible. Pristine distillate that needs little make-up or spirit-Botox, just a few good years in a well-mannered cask...

Highland Park 13 yo 2007/2020 'Houston, we've had a problem' (61.3%, The Whisky Barrel, refill oloroso hogshead, cask #TWB1011)


This one's nicknamed 'Houston, we've had a problem', but I doubt that's got anything to do with COVID-19. Peace and love, friends. Colour: gold. Nose: really very hot and extremely reminiscent of raw plum eau-de-vie flowing from a wee artisanal still. Hold on, doesn't the name subtly refer to the word 'moonshine'? Touches of spent lees too. With water: stems, leaves, peels, grape pips, leather, raisins and candied cherries. Mouth (neat): uurrrgh, this is strong! (I doubt I'll ever win a Glenfiddich Award for that part). With water: I think we tamed it now. Triple-sec, ginger tonic, pepper, Thai basil, cardamom… Finish: same for a long time, getting even more peppery. More ginger and cinchona too. Comments: good, this baby's pure rocket fuel (ho-ho) when neat, but it does rather appreciate water indeed, even if it would then remain pretty peppery. I thought the Bowmore 'One Small Step' in the same series was in a higher league (WF90).


SGP:362 - 82 points.

Highland Park 1998/2020 (52.5%, Malts of Scotland, for my-whisky-shop, sherry hogshead, cask #MoS20021, 144 bottles)


Colour: full gold. Nose: this is not, this time, a leafy/gingery sherry, as we get many more notes of dried figs, quince jelly, apricots, and simply sultanas. Quite some honey too, excellent so far. With water: oh, whiffs of menthol and camphor, with a few mushrooms to boot. This combo always wins in my book. And 'rubbing pine needles while hiking in the woods'. Mouth (neat): rich and creamy, all on honey, raisins and pancake sauce. Toasted brioche too. Nothing to complain about. With water: excellent, a notch drier, but never too spicy. Earl grey tea, cinnamon, tobacco… Finish: long; a tad spicier this time, but all is under control and the raisins keep balancing all that. Comments: we're rather closer to some OBs this time. I'm reminded of some batches of the 18, for example.


SGP:551 - 89 points.

Orkney 19 yo 2000/2020 (57.1%, Thompson Bros. Dornoch, refill hogshead, 343 bottles)


This is obviously Highland Park, since they've put Zulu warriors on the label. Oops, you're right, Maasais. Remember 'you move backward you're dead, you move forward you're dead, so why move backward?' Let's move forward, especially since there's no sherry in sight this time… Colour: gold. Nose: the coastal and mineral side comes out more, citrus as well, coriander, lemongrass, flints, wax, beach sand, oysters, linseed oil… How greatly millimetric is this? With water: late harvest riesling and a wee bit of burnt tyre, perhaps. Mouth (neat): excellent, creamy, on liquorice, lime and lemon, menthol, spearmint, green pepper, paraffin and grape pips oil. Really lovely and right up my alley. With water: some sherry taste-alike, which is fun. Was it actually a sherry hogshead? Touch of leather and quite some pepper. Finish: long and peppery when reduced, fruitier and more mineral when not. Oh just drop water! Now the aftertaste will always be rather peppery. Comments: state of the art HP, rather high-keyed.


SGP:562 - 90 points.