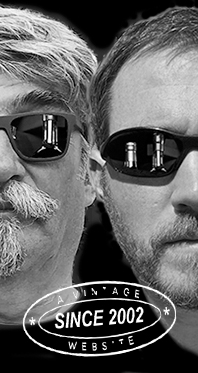 Home
Thousands of tastings,
all the music,
all the rambligs
and all the fun
(hopefully!)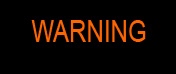 Whiskyfun.com
Guaranteed ad-free
copyright 2002-2020



I keep looking for roses in Linkwood, since Michael Jackson used to say that was one of the distillery's main markers. Let's have a few putative bouquets at random…

Linkwood 13 yo 2007/2020 (54.1%, Hidden Spirits, bourbon hogshead, cask #LK09720)
Colour: white wine. Nose: awesome freshness here. Barley and sugarcane juices, butterscotch, bananas flambéed, freshly squeezed oranges, praline, café latte, and our beloved croissants au beurre. Hard to resist… With water: shortbread and even more butterscotch. Crêpes filled with puréed chestnuts and maple syrup, plus barley water and some sweet maize bread. Mouth (neat): a little more on the fruity side here. Orange drops, pear bonbons, IPA, then custard tart, cheesecake and a few drops of quince eau-de-vie (best E.D.V. in da world when it's well-made – one of the worst when not). With water: sweet malt everywhere, gueuze, a wee fizzy/gingery side. Finish: medium and rather on orange cake. Comments: super good, malty and sweet. Liquid pastry.
SGP:551 - 87 points.

Linkwood 13 yo 2006/2020 (58.1%, La Maison du Whisky, Artist Collective, Sherry butt recask, 1398 bottles)
This baby from two butts. I suppose 'recask' means 'reracked'? Colour: amber. Nose: loads of toasted oak here, turon, warm praline, chocolate, raisin roll, nougat, a little mint oil, charcoal… With water: some very earthy, truffle-y sherry, moss, walnut bogs, bicycle inner tube, balsa wood, pine needles… Mouth (neat): really firm, punchy, but with a little Nutella (that's vicious!), then herbs and a rubbery touch. I find it a little biting but I have the feeling that water will do it much goodness. With water: leaves, fern, green walnuts, orange skins, rubber… Okay then. Finish: rather long, very leafy. Some burnt praline in the aftertaste. Comments: very good, obviously, but this baby's been pretty restless. It's been looking for a fight all along! Now I'm the one that does the scores here.
SGP:361 - 82 points.

Linkwood 10 yo 2009/2020 (48%, Elixir Distillers, Reserve Casks Parcel #4, 2020)
I believe this is a rather large small batch. Colour: white wine. Nose: beer, grist, leaves, fern, grass, touches of coffee, roasted nuts… Gets then rounder and maltier and more chocolaty by the minute. Stuff by Rowntree or Hershey's. I know. Mouth: more action on the palate, but it is not the easy, sexy, malty baby that I was expecting. Some grass, a little rubber, sour oranges, pils, porridge… Finish: medium, rather green and grassy. Comments: I believe this one too won't win the Nobel Prize of Whisky, but it's a good drop for sure. What's on Netflix tonight?


SGP:451 - 81 points.

Linkwood 10 yo 2009/2020 (46%, James Eadie, recharred hogshead, casks #314374, 314377, 314381)


They are masters at this recharring game. I'm not a fan 'philosophically', but I rather love the end results – which may lead to schizophrenia indeed. Let's be careful… Colour: gold. Nose: a Parisian bakery around 6am. Warm croissants, raisin rolls, baguettes and brioches. Totally decadent and regressive – all you still need is a handful of gilets-jaunes. Poor people. Mouth: coffee, breads, cookies, a leafy side as well. Tea and apple peeling. Finish: medium, a little hotter and rougher now. Leaves. Comments: very good, just not as exceptional as I had first thought.


SGP:461 - 83 points.

Linkwood 12 yo 2008/2020 (52.9%, Maltbarn, 143 bottles)


Colour: straw. Nose: sweet beers, sunflower oil, pine nuts, houmous, scones. There. With water: Lagunitas and naked pancakes. Mouth (neat): very good. Burnt cakes, kougelhopf, panettone (all a little burnt), chicory coffee, toasted oak. With water: roasted chestnuts, toasted bread, roasted pecans and walnuts. Finish: medium, a tad more rubbery and leafy this time again. Is that a thing with all those vintages of Linkwood? Comments: this note was short but the whisky was rather very good.


SGP:461 - 84 points.

Nice remontada, isn't it...

Linkwood 11 yo 2008/2020 (54.2%, Adelphi for Hotmalt Taiwan, 1st fill oloroso hogshead, cask #308339)


I have good feelings here… Colour: amber. Nose: yes, roasted cakes, roasted peanuts, espresso, shoe polish, brownies, chocolates and a little charcoal (alliteration alert!) With water: very lovely, chocolate and umami, that's hard to beat within this style – sure it's no ex-refill-hoggie Clynelish. Mouth (neat): oh good! Minerals, peppers, chocolates, herbs, coffee liqueur (check Algebra's extra dry coffee liqueur!) and triple-sec. With water: gets pretty dry and very oloroso-y. Coffee and walnut wine, I suppose that's the whole point here. I'm declaring success. Finish: long and chocolaty. Some tarter oranges in the aftertaste, that's even better. Comments: some ravishing young oloroso-ed malt. Sure, in this kind of case, the wood makes the whisky!


SGP:362 - 88 points.

I think we deserve an older vintage before we call this a tasting session…

Linkwood 30 yo 1987/2018 (57.2%, Cadenhead, Authentic Collection, refill sherry butt, 480 bottles)
You need to understand that this was distilled when the loch was high and the market as flat as a pancake (some would have used other comparisons when Murray was still on). Colour: gold. Nose: oh yes, cigarettes and nuts plus praline, nougat and earl grey tea. Awesome nose. With water: menthol cigarettes! Bay leaves! Eucalyptus! Halva and nougat! Turkish delights! Mouth (neat): a few bitterish notes flying around, but other than that, this is a rather perfect combo, with soft (pink) peppers, hops, herbal teas (rosehip) and juicy breads. Pumpernickel! With water: looks like we almost found a 90-pointer, this baby's maybe just a wee tad too leafy to attain perfection. Finish: medium, maltier, more on teas. Rather coffee and pepper in the aftertaste. Comments: that was close. A great drop, nonetheless, it's just that Linkwood may lack a wee bit of spirit character to make it to higher grounds in our humble little book.


SGP:551 - 89 points.