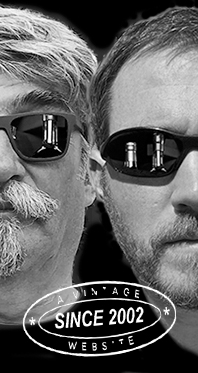 Home
Thousands of tastings,
all the music,
all the rambligs
and all the fun
(hopefully!)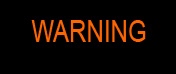 Whiskyfun.com
Guaranteed ad-free
copyright 2002-2020



---

Angus's Corner
From our Scottish correspondent
and skilled taster Angus MacRaild in Edinburgh
A few Americans
A wee clutch of American whiskeys today. I remain a big fan of America and its many great people, which makes watching its current turmoil from afar pretty distressing. Courage and solidarity to all our friends over there.

James E Pepper 3 yo Rye Whiskey 'Batch 2' (50%, That Boutique-y Whisky Co, PX sherry finish, 1077 bottles)
PX and Rye? I feel suddenly out of my depth… Colour: orange / amber. Nose: but what? This is rather lovely, a big mix of sticky dark fruits, jams and indeed, spicy rye / pumpernickel breads. Liquorice, aniseed, marmalade and even a little blood orange and some bitter herbs. Pretty good so far… With water: brown bread with treacle, caramelising brown sugars, toffee apple and some very gentle wood spices. Mouth: feels a little bit flatter in the mouth. Those nice stick fruit jam aspects have become a bit more like orange squash and various cheaper fruit liqueurs. Some mint tea, rose jelly and a little camphor note. But globally it's very sweet. With water: again this caramelised sugar profile, and even some very sweet balsamic onion vibes which I find quite funny. Strawberry Haribo sweets and a little chocolate sauce. Finish: a bit short, brown breads, sweet fruit cordials and jams and some whispers of spice. Comments: the nose is very fine, but globally I found it a bit too confected and sugary for my tastes.
SGP: 751 - 76 points.

Balcones 3 yo Texas Single Malt 'Batch 2' (51.2%, That Boutique-y Whisky Co, ex-Tequila cask, 212 bottles)
I'm really in uncharted waters here, you'll probably have to take my notes and score with a fistful of salt. Colour: polished rosewood. Nose: I don't detect much in the way of Tequila, rather this is deeply concentrated, spicy and full of things like wood bark, sarsaparilla, birch beer, cloves and liquorice. Quite something! With water: spiced plums, tobacco, cola syrup, root beer, herbal toothpaste - indeed, it tends to veer more towards medicines and sweet fruits now. Mouth: you get the immediate impression that the heat has done a lot of the relationship management work between wood and distillate here. Everything feels sticky, dense, spicy and pretty well fused. There's this jammy, wood spice ridden sweetness but it's not totally over the top. Cola syrup, BBQ sauce, roast game meats, herbal bitters and natural tar. Pretty sure you could baste brisket and racks of ribs with this stuff. With water: sweeter, more syrupy in texture and with more obvious fruit notes of orange marmalade, plum jam, strawberry cordial and some figs. In time the spices come back, but remain warming and there's a few breads, aniseed and natural tar. Finish: medium, getting more towards breads, toasted seeds, spices and aniseed. Comments: I had thought this would just be totally mental whisky for Chainsaw enthusiasts. However, it's actually surprisingly complex and not without its subtleties. Having said that, I really wouldn't read much into my score. I'm no expert in these styles.
SGP: 672 - 82 (pretty meaningless) points.

Heaven Hill 9 yo 'Batch 1' (48.4%, That Boutique-y Whisky Co, 1177 bottles)
This one was matured in second fill casks, hence why it isn't technically a Bourbon. Colour: gold. Nose: a different style altogether, sweet pears glazed in honey, fresh cereals, pastries, breakfast cereals dusted with icing sugar, boiled lemon sweets and wee touches of camphor and putty. A very attractive nose that's firmly on the lighter side of things. Mouth: here you feel the mix of different cereals in the mashbill. That lighter touch that corn brings with a thinner texture and notes of runny honey, toasted cereals, more icing sugar, sweet tea and crystallised orange peel. Finish: a bit on the short side. Lemon sherbet, Cointreau, more boiled sweets, corn syrup and more of these sugary tea vibes. Comments: All very fine, but it's a tad light and thin at points. It's a very instructive insight into the kick of adrenaline that virgin oak in hot climate ageing brings to these styles of distillate.
SGP: 741 - 78 points.

Heaven Hill 11 yo 2009/2020 (67.5%, C Dully Selection, cask #3440929, new oak barrel, 246 bottles)
You have to be careful with this kind of bottling, you spend so long reading the cask number you miss the ABV and are dead before you know it… this one was 'early landed' in the UK after an initial few years in Kentucky. Colour: bright gold. Nose: hot varnish at first nosing, a mighty wall of ethanol. Although, you do get that impression of tinned corn syrup and icing sugar sitting just behind it. But really, I think we require water…With water: cornflour, soda bread, starched linens, rice cakes and hot Bakelite. Probably about as pure and 'distillate driven' as this type of whiskey can be. Continues to evolve with many notes of rubbed lemon peel, citrons and lime curds. This high citrus note combined with sweetness is very attractive I have to say. Mouth: there's a syrupy sweetness that masks the alcohol extremely impressively. There's this impression of sweetened rapeseed oil, metal polish and even hints of rice pudding. Some herbal touches, light medical notes and more cereal-derived sweetness. I still think water is essential though… With water: much better! A clear evolution of texture as it becomes thicker, oilier on the palate and there are many more bitter citrus fruits and piths, spicy cereals, breads, cooking oils, camphor, putty and various spiced teas. Finish: medium and with this rather brittle spiciness, bitter orange peel, herbal teas, canvass and green pepper. Comments: Quite a fascinating variation on a style, and once again hot climate ageing's characteristics speak volumes by their relative diminishment here. This one is a lot of fun provided you have time, patience and a pipette to hand, there's probably about five different drams in here. Although, I wouldn't say it was particularly 'easy'.
SGP: 752 - 84 points.

Bourbon Whiskey 24 yo 'Batch 1' (48%, That Boutique-y Whisky Co, 8376 bottles)
Not sure what the maturation profile has been for this one, but a little bird has informed me it is likely a 'half and half' USA / UK mix. Colour: coppery amber. Nose: tinned peaches, spices oranges, graphite oil, cloves, putty, liquorice, sticky figs in syrup, damp tobacco leaf and coke floats with vanilla ice cream. Sweet, deep, easy and pretty brilliant. The kind of nose that shouts 'America!'. Mouth: richly bready, spicy and with an even balance of sweetness. Lots of rye bread spices, warm toasted oakiness, creamy, syrupy sweetness and the usual things like cloves, liquorice and natural tarry and herbal bitter qualities. Mulling spices and orange peel come to the fore after a while. Finish: good length, again with these brown bread, toasted seeds and some more chunk dark fruits. Bitter marmalade, dried herbs and some crispy pancetta. Comments: balance is the key here. Richly spicy with a nicely variable sweetness that fades in and out without ever drifting into cloying.
SGP: 662 - 87 points.