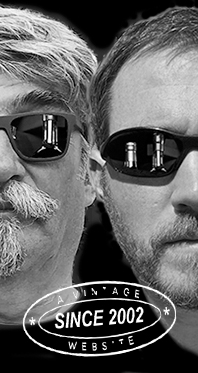 Home
Thousands of tastings,
all the music,
all the rambligs
and all the fun
(hopefully!)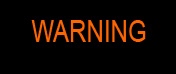 Whiskyfun.com
Guaranteed ad-free
copyright 2002-2020



Indeed why not try to do a big phat Ord – Glen Ord – Glenordie session for a change? Oh and I promise we'll carefully avoid any unnecessary play on words.

The Singleton of Glen Ord 'Signature' (40%, OB, sherry cask finish, +/-2018)


I thought the first versions were a little weak, Ord ought to be quite big! But you know, NAS plus empty words (reserve, old, rare, signature... )… Colour: gold. Nose: soft porridge, tea, earthy wood, vanilla cream… hello? Mouth: nope, a flattish whisky, rather cardboardy, without much substance. Now it's not 'bad', it's just not very inspiring. Finish: short, peppery. Powdered tea. Comments: not undrinkable, but there's no fun to be had here. Quick quick quick…


SGP:341 - 70 points.

The Singleton of Glen Ord 12 yo (40%, OB, +/-2018)
This should be nicer, this will be nicer. Colour: orange gold (caramel). Nose: once again, a lovely nose, on high-end teas, touches of black earth, some artisanal cider, a little chocolate, coffee, and just a drop of malt extract. A feeling of tea and coffee blended together. I have to confess I never tried that, did you? Mouth: totally kills the Signature, as expected. This time we're having a perfect espresso, with a few drops of plum spirit and Cointreau thrown in. Balance is cool, length is cool, and even if it does get drier, we would never reach the dreadful cardboard-stage. Finish: medium, a tad vegetal, malty, with a drop of soy sauce over tobacco and chocolate. And coffee. Comments: I think I like this little 12 better than last time. A double-magnum would make for a proper lockdown dram (formerly known as a desert-island dram).


SGP:451 - 83 points.

The Singleton of Glen Ord 15 yo (40%, OB, +/-2018)


I absolutely adore these green-blue (turquoise?) bottles Diageo are using here. Yep, for Johnny Walker too. They remind us of wartime glass that could never be totally white. How timely! Colour: orangey gold. Nose: I think I like the 12 a little better, is was fresher and better chiselled, while this one's more on wooden stuff. Having said that there's also some nice menthol, as well as whiffs of old wine cellar, mushrooms, saltpetre, musty old cardboard… Mouth: rather awesome, earthy, pleasantly musty, with notes of old fino, orange cordial, beeswax… This is the kind of combo that just works, but we're just starting to feel that those b****y 40% a.b.v. do make for a serious handicap when the spirit is this good. The NAS, sure, the 12, maybe, but a 15? Nah, that's cheap, almost stingy… Finish: short to medium, on maple syrup, caramel, brioche, cigarette tobacco… Comments: an excellent drop. But the strength? It's like cutting off Robert Plant's microphone right in the middle of Achille's Last Stand! (my preferred LedZep tune). But let's move on…


SGP:451 - 83 points.

The Singleton of Glen Ord 18 yo (40%, OB, +/-2018)


An eighteen years old Ord at 40%? That's like an Aston Martin with a Mercedes engine… hold on, right, okay… Colour: orange gold. Nose: citrons and guavas, who could be against that? A drop of asparagus soup too, nobody will be against this either. After that, some regular maltiness and a little ale. A pleasant nose for sure, but the noses are seldom problematic. Mouth: it's okay for a little while, with good oranges, Jaffa cakes, chocolate… but it would lose steam and almost nosedive after thirty seconds, becoming drying and a little cardboardy. Some curious notes of stale mead. Finish: short, cardboardy, drying. Not the best part. Yesterday's tea in the teapot. The aftertaste is a little nicer. Comments: a malt that's full of promises, but as is the case with many large-volume OBs I'm afraid, it does not quite cover the distance if you ask me. The lovely 12 and 15 over it just anytime!


SGP:351 - 77 points.

Good, no serious 'connoisseur' OBs by Diageo in sight, let's rather lean towards the indies…

Ord 11 yo 2008/2019 (56.2%, Cadenhead, Authentic Collection, bourbon hogshead, 228 bottles)


We're expecting nature. Raw nature. Colour: pale white wine. Nose: stones, flints, white peaches and pears, yoghurt, sheep's wool, chalk… This couldn't be any rawer, really. Not that we're complaining mind you, they have a nice distillate at Ord… With water: sameish, just a tad fruitier. White calvados from Domfrontais. Did you ever try good white calvados? Mouth (neat): pure Williams pear eau-de-vie. Really, I'm not making this up, Williams pear. Bon-Chrétien Williams. How funny. With water: very good, very pear-y. Calvados aged in stoneware – not sure that would be legal having said that. In amphoras? Finish: long, even more on apple and pear spirit. How funny, must be a matter of molecules. Comments: pears, that's supposed to be ethyl decadienoate, according to our common friend Wikipedia. Very good fun here.


SGP:651 - 84 points.

Wait, we even have it as a younger spirit…

Ord 10 yo 2008/2019 (56.2%, Cadenhead, Authentic Collection, bourbon hogshead, 234 bottles)


Indeed, same strength. Colour: pale white wine. Nose: ah, this is a tad earthier and even more rustic. So a little less fruity. With water: a tad more sweet oak, caramel, shortbread… Mouth (neat): good, raw, yet crystalline fruity young malt whisky. Barley and pears. No quibbling. With water: some sour notes. The 11 was better. Finish: rather long, raw, even a little brutal. Comments: the 11 anytime, even if this is still quite good. Natural whisky with some new-make-y sides.


SGP:551 - 82 points.

A note to my tasting buddies: this is a very dangerous kind of session, because you could easily quaff ten centilitres of each, trying to detect nuances, if not straight differences. Do not! But maybe another 2008?...

Glen Ord 10 yo 2008/2019 (61.5%, Scotch Malt Whisky Society, #77.56, Refill Ex-Bourbon Hogshead, 235 bottles)


Sure it's got a name, but that one's totally crazy so I didn't even dare mention it. Right, it's 'Sporran jangler'. Seriously, WTF? Are there still bits of carpet to smoke up there in Leith? Colour: white wine. Nose: yeah right, this is more on pure barley, stones, apples… But careful Eugene, the strength is very high here. With water: malted barley and crushed chalk, then apple and pear juices. Crushed aspirin tablets. Mouth (neat): someone wants to kill me, apparently. Ueber-raw eau-de-vie running from a proper early-XXth century middle-European pot still fitted with a shortish copper column. Indeed I speak from experience. With water: ah wow! It's doing the peacock's tail now, going into many directions, citrus, tart herbs, lemons, limestone, sauvignon blanc… That's all very cool, we just had to wait. Finish: rather long, with a lot of tension and verticality. See what I mean? Comments: very good, just a tad too intellectual. Me say this, me happy.


SGP:461 - 85 points.

Since we're at the (formerly) honourable Society…

Glen Ord 27 yo 1991/2019 (41.3%, Scotch Malt Whisky Society, #77.53, 'A delectable confection', 1st fill bourbon barrel, 127 bottles)


Right, right, an older one… Colour: straw. Nose: not so fast! Coconut water, fresh putty, oil paint, hessian, teak oil… It's all pretty pleasant on the nose, but it's also suggesting that the wood took over. The palate will tell… Mouth: do you like coconut balls and old bourbons? That's what you're getting here. Some very old bourbon, ridden with coconut, vanilla, orgeat and marzipan. There is some kind of perverseness at play here, we're off the beaten tracks anyway. Seriously, I'm even finding preserved pineapples! Finish: medium decadent, coconutty. Comments: it's a matter of gusto and opinions. Nothing rational to be found in this dram, even a score is superfluous in this context. But we're on a never-ending mission, you know…


SGP:351 - 80 points.

I agree, time for a last one – and quickly at that…

Ord 14 yo 2005/2019 (54.8%, Cadenhead, Authentic Collection, bourbon hogshead, 300 bottles)


300 bottles, that's a nice round number. Colour: pale white wine. Nose: no, I mean yes, it's fine, it's just very elementary. Plums, muesli and barley. Ripe greengages. There. With water: a barley field, perhaps. And a hint of champagne. I'm serious, many good champagnes do nose more or less like this, especially blanc de blancs. That's right, chardonnay. Mouth (neat): sweet barley, fruit creams and jams. Apple compote. With water: yes, good, average in the best sense, barley-y and on very ripe apples. Finish: rather long, malty, good, and rather bready. Drops of sourer teas. Comments: it's all a matter of presence and oomph, I suppose. This, id a pretty good one in those respects.


SGP:351 - 83 points.

And now another… no, that is enough. Stay tuned ans safe, see you.