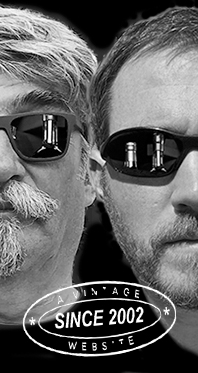 Home
Thousands of tastings,
all the music,
all the rambligs
and all the fun
(hopefully!)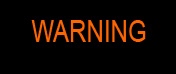 Whiskyfun.com
Guaranteed ad-free
copyright 2002-2020



The Confined Sessions
Day 42
A few Macs since we're in Craigellachie

Macallans, that is. Mostly legendary older bottlings. Whisky buffs and geeks are currently losing sight of the distillery, it's all become just a brand. I have to say I for one have lost interest too, as most recent bottlings I could try have been pretty disappointing, even the most Laliquised ones. So I have stopped trying to source these juices, but the older stuff keeps coming my way, thankfully. Because, mind you, we still haven't tried them all! Oh and a few indies still have some Macallan too, for example, watch this one…

Macallan 27 yo 1989/2017 (45.7%, Blackadder, Raw Cask, Statement, hogshead, cask #5425, 215 bottles)


What's the statement here? We can have old Macallan too? We can bottle better Macallan? We have a cunning plan? This might be better than a kick in your teeth? Colour: gold. Nose: perhaps weren't those the best years anymore already, but I'm finding this nose pretty perfect, wonderfully nutty at first nosing, with roasted peanuts (a marker) and pecans as well as this tight smoke. Then mead, preserved peaches and apricots, honey (late-season heather honey, really) and then this rather perfect maltiness, with touches of miso and ham. Almost forgot to mention menthol, which is rather old-Macallan too. Superb nose. Mouth: the oak's a tad loud at first (bitter leaves and leather) but coffee and tobacco are soon to take over, while the expected marmalade and sultanas are sticking their heads out. It all turns out just fine in the end, even if it remains a tad leafier than usual. Finish: long, still very leafy, a notch bitter (Campari-ish). A little burnt caramel and drops of Guinness. Comments: I know quite a few of these casks have been bought in Asia, they're not all top-notch, some went too bitterish if you ask me. But this one's different, it remained way, way above average. Very very good, Baldrick!


SGP:461 - 89 points.

Perhaps another, older indie?

Macallan 25 yo 1975 (54%, Casa De Vinos, Australia, sherry butt, cask #17112, +/-2000)
In these times of confinement and isolation, it's just a thrill to be able to taste some whisky from some friends Downunda. When shall we be able to fly to Australia again? And vice-versa? We've tried sister cask #17113 a few months ago and adored it beyond belief (WF 93) but that doesn't guarantee anything… Colour: crikey, even the colour is dazzling. Light mahogany. Nose: at some point, with these vintages, we'll start to encounter Stendhal Syndromes. It's a disease that first occurred when writer Stendhal first visited the Offices in Firenze and saw the Botticellis. He got a shock looking at those paintings, then severe hallucinations and had to get to the hospital. That syndrome may happen too with some old whiskies, perhaps with this style of Macallan? Amazing very old Yquem and other first class Sauternes, nuts and dried mushrooms, Cuban cigars… Oh hell, please call the Anti-Maltoporn Brigade immediately! With water: who stole the recipe, who broke the mould? Chocolate and cigars, for what it's worth. Mouth (neat): back to the olden days. Jimmy Page, Norton and Ducati, Andy Warhol, and Macallan (S., behave…). With water: what a stunner! Sadly I haven't got #17113 at hand, so I can't compare them, but this chocolate plus menthol combo could just knock you dead. I told you, Stendhal's Syndrome. Finish: it does end eventually. Comments: to be honest, younger fellows who've never been in contact with this style of Macallan might be left a little colder than we are just now (we're super-hot!) But there, love it. Perhaps was it a tad more brutal, and leafier than the sister cask? Not too sure… And by the way, are there other sister casks?


SGP:561 - 93 points.

My oh my, we're flying very high already. But let's have a go at a fairly recent OB (like, ten years ago), you never know…

Macallan 20 yo (43%, OB, Master of Photography, Albert Watson, 1000 bottles, 2010)


Worth £5,000, apparently. Look, we've all done this many times, taking photographs of rays of sunlight illuminating a barrel in a warehouse. Who hasn't done that yet? You? Haven't we all got iPhones full of such pictures?… So the artwork is… okay, right, but how's the whisky? Colour: very red amber. Where does that redness come from? Nose: let's not push it all too far, this is pretty lovely, earthy, bouillony, with a style of sherry that's pretty close to that of the Casa. Let's say there's more tobacco, coffee and leather, and rather less nuts. And less old Sauternes. The earthiness is very lovely, in fact. Mr Watson's stock (I had never heard of Mr Watson before) just went up in my book. Mouth: no, seriously, it's very good sherried whisky. Even the 43% aren't a problem, there's body and there's structure, some perfect black tea (Assam?), black currants, chocolate, coffee, tobacco, chicken soup, a pinhead of Marmite, old cigars, a wee waxy side that I haven't encountered many times in Macallan, and, well, just a feeling of 'Old Macallan'. But we're not talking 1950s-1960s distillates having said that, those were on another planet. Finish: medium, very chocolaty. Oranges ans teas in the aftertaste. Earl Grey. Comments: look, we like to make fun of Macallan because of all the crazy branding and silly Louis-Vuittonesque stunts done here and there, but we can't deny that this little 20 years old clearly belongs to the upper class.


SGP:561 - 90 points.

Let's go back in time if you agree…

Macallan 18 yo 1985 (43%, OB, +/-2003)


We used to follow the 15 and then the 18 over the years, and I remember we used to believe that 'anything distilled after 1970 was not the same anymore'. Which became 1975. Then 1980. Then 1985… Having said that, I had formally tried the 1984 (WF 85) and the 1986 (WF 88), but never the 1985. How strange, let's remedy that unbearable situation! Colour: amber. Nose: we were silly, this is perfect sherry, raisiny, sweet and rounded, with tarte tatin, crème brulée, and assorted preserved fruits. Especially peaches and apricots, which are never completely absent from these styles. Then the expected menthol, the very, hugely discreet smokiness, and the meaty touches. Say ham stewed in a honey sauce. RU hungry yet? Mouth: really much sweeter than I remembered, full of raisins, with echoes of the extremely thick Gran Reservas. If you ever stained your shirt with any of those, you could just throw it away! Anyway, this little 18 is sweet and cool, but it's a little, say vulgar because of the rather excessive sweetness. Mind you, it's almost Diplomatico. Quite. Finish: medium, sweet, loaded with all raisins ever created either by God or the geneticists. Comments: I know these slightly boneless Macs now go for quite a lot of money, but really, that's very silly. IMHO.


SGP:641 - 84 points.

How many times have we used the word 'silly' already? But let's push things a little further, and then say goodbye.

Macallan 25 yo 1962/1988 (43%, OB, Anniversary Malt, Giovinetti Import, Italy)
Right, there are really many fakes of these ones around, so beware. If it looks too good, it is, and be wary of fakes unknowingly laundered by slightly naïve (I hope) auction houses, especially in the far east. But this very one isn't fake, I can tell you, it is the real deal!… Colour: amber. Nose: right. Tyres, old Jaguar, prunes and raisins, 19th century cognac (how useful is that descriptor, S.?), black truffle soup, old mead, old Montrachet (not very useful either, S.), touch of mint, touch of smoke. In short brilliant old Macallan. Isn't it amazing that the whole reputation of the brand was only built on the utter quality of, say between 1940 and 1970 vintages? In a way, it's like the pyramids of Egypt, they were built a long time ago but they've managed to keep their reputation (ooh, not sure about that one S.) Anyway, what a nose! Mouth: it's all a play on honeys and other materials from a beehive, waxes, pollens, pinewood, propolis (these resinous touches)… And even a little paint. The nose was more complex and more spectacular, but this is still a fabulous whisky. It's just a shame that they've always (partly) murdered these batches with those 43% vol. They could have gone to 46/80 proof, even if drinkers were more careful with higher strengths when this came out. Finish: medium, rounded, with a little chocolate and, more than everything else, bags of puréed chestnuts. Comments: marvellous. I believe the fab 25/1957 was a notch better, while this 1962 is rather on par with the 1958. Just rough ideas. Adios.


SGP:551 - 91 points.