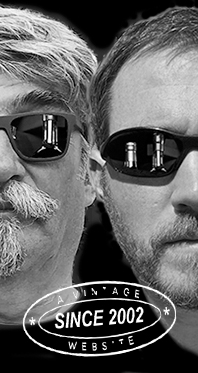 Home
Thousands of tastings,
all the music,
all the rambligs
and all the fun
(hopefully!)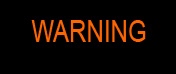 Whiskyfun.com
Guaranteed ad-free
copyright 2002-2017



Since Angus had quite a few Littlemills on Saturday, let's have three more. It's good that the IBs would keep Littemill's flame alive, while the (relatively) new owners are just doing crazy stunts with the oldest malt distillery in Scotland. Yeah even if it's now burnt and gone.

Littlemill 29 yo 1989/2019 (49.3%, The Whisky Agency, hogshead)
Who is she on the label? She may need to go see an optician! Colour: straw. Nose: you see, it's a matter of mangos and maracuja, a combination that's just irresistible. Add a few drops of fresh orange juice, whiffs of humidor (cedar wood and cigars), some orgeat, fresh hazelnuts, apricots and peaches… And there, light! To think that older official Littlemills were so bad… were they keeping the best casks for a brighter future? Mouth: but yes, this is very good, fruity as hell, tropical, almondy, sappy, with some bananas, limes, papayas, guavas, some acacia honey, lavender honey (no tastes of lavender, no worries)… Tis is extremely good. Finish: a tad les coherent, a tad sour, a tad too, yes, sour. Sour fruits. Comments: in fifty years, our descendants will be talking about a 'mysterious Littlemill miracle'. We should keep a few samples for them.


SGP:651 - 89 points.

Littlemill 27 yo 1992/2019 (49.8%, Cadenhead, Closed Distillery, bourbon hogshead, 270 bottles)


I didn't know our friends in Campbeltown were still using this label. Good for them! The back label reminds us that Littlemill was founded in 1772. Imagine, 1772, that was even before Jim Murray! (kss-kss) Colour: straw. Nose: immaculate, tense, with notes of sunflower oil, green bananas, mezcal, oysters, green apples, and lemon. Not quite what I was expecting, but I just love this. Mouth: woo-hoo! Some razorblade-y lemons, more oysters, green bananas, green apples, touch of mint, seaweed, the greenest green melons, tangerines, passion fruits… Finish: burst into tiny herbal flavours. Genepy, wormwood, sorb, holy, woodruff… And first and foremost, gentian! Comments: not a style that's easy to describe, and not all Littlemills are like this (far from that), but I have to say I'm an utter fan, even if this drop is a little too cerebral for me at times.


SGP:661 - 91 points.

Littlemill 28 yo 1990/2019 (50.7%, Cadenhead, Single Cask, bourbon hogshead, 282 bottles)


What could happen here? Colour: pale gold. Nose: I would say it's a little harsher than the 1992, perhaps a little more ethanoly, with some great notes of sauvignon and riesling, but still a bit silent, shy, closed… So, with water: it's hard to get the right amount of water. Almond milk? Apple juice? Mouth (neat): touches of varnish, mango eau-de-vie (bad idea, do not distil mangos), then green cider, lemon juice… Wooh this one seems to need calm and quietness – and water! With water: there, we caught it, it was about time. Papayas and guavas, apple juice, greengages, walnut skins, banana skins… Finish: long, a tad drying. More fruit skins and peelings. Comments: what a wrestler! It would just play with you, and I am not even sure I'm having the upper hand at this point. This one's humbling.


SGP: 561- 88 points.