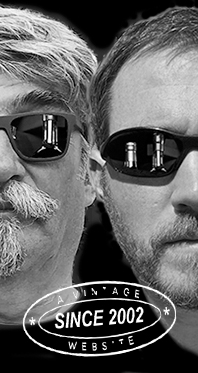 Home
Thousands of tastings,
all the music,
all the rambligs
and all the fun
(hopefully!)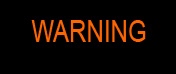 Whiskyfun.com
Guaranteed ad-free
copyright 2002-2017



A few vintage Bas-Armagnacs on a Sunday

We've tried some very good Cognacs last week, so let's have some of their little brothers today. Not that the good people down there in Gers or Landes would easily agree with that term…

Delord 1986/2016 (40%, OB, Bas-Armagnac)
This baby by the very well-reputed house Delord in Lannepax (Gers). It came in different bottles, halves, regular ones, basquaises, magnums… It's to be remembered that 1986 was a great vintage in Bordeaux, which lies just West of Gers. Mouton 1986, anyone? Colour: deep gold. Nose: deep and rich, full of raisins and prunes as well as maple syrup and honey, going more towards quinces and dried apricots after just three seconds. Behind that fruity arrival, some coffee, tobacco, and echoes of old rancio. A little toasted oak as well. All is fine so far, this is very 'traditional' old Armagnac, apparently. Mouth: there might be a little bit of old wood, which a higher bottling strength may have easily counterbalanced, but other than that it's a very fine drop, drier than expected, rather on black tea, coffee and bitter chocolate, also old oloroso. No no no, this can't be a sherry cask! Finish: medium, a tad gritty and rustic, but otherwise all fine and pretty chocolaty. Some welcome oranges in the aftertaste. Comments: I'll keep rambling on and ranting, 40% cannot do such fine drops justice. If you like, 'anymore'.


SGP:361 - 83 points.

Delord 1995/2017 (40%, OB, Bas-Armagnac)
This one's a blend of four main varietals, bacco, ugni blanc, folle blanche and colombard. And let's not forget that with French brandies, the vintages are those of the harvests, not the years when the spirits were distilled. Although in general, they would not wait for long between the two events (not even sure that would be legal). Colour: amber. Nose: a very similar style, although this one would be rather fresher and fruitier. Peaches and almond milk. Rather beautiful, and perhaps a notch Cognacqy. Mouth: more assertive than the 1986, fresher, more flavoursome… A wee feeling of coffee-schnapps, mirabelle eau-de-vie, mocha, quince jelly, toasted cake… This is very satisfying. Finish: medium, fruity, with more oak again in the aftertaste. Comments: once again the low strength's a little problematic, but I wouldn't say they get away with murder, it's still a very fine drop, perfectly balanced. Would be a hit at 46% vol.


SGP:551 - 84 points.

Let's try to find an example…

Darroze Domaine de Jouanchicot 19 yo 1997/2016 (49.6%, OB, Unique Collection, Bas-Armagnac)


Another very well-reputed house! This time it is pure ugni blanc. Colour: deep gold. Nose: we 're a little closer to malt whisky here, and that's not all due to the higher strength. I would say it is a little more floral, for example, while it's also waxier, with whiffs of fresh putty, sap, then quite a lot of orange blossom, which I just cherish. A little olive oil. Perfect nose, well done Darroze. Mouth: excellent and very 'Armagnac' this time – pretty unsurprisingly – with some coffee, dried currants, dried figs, one or two prunes, then these nots of putty once again, even a little chlorophyll, which makes it even more rustic. Thick and oily mouthfeel. Finish: long, on bitter oranges, dried pears, and just espresso coffee. Comments: a great Armagnac that rather reeks of the countryside. For your hipflask.


SGP:561 - 86 points.

Domaine de Lasgraves 1978 (46%, OB, Bas-Armagnac, +/-2017)


This is own-estate Armagnac from Labastide d'Armagnac in the Landes. I believe it is pure bacco (or baco) this time. Colour: amber. Nose: another one that's very lovely, this time more traditional again, with polished wood, marmalade and mango jam (not that mangos are often to be found in Armagnac), then an obvious floral side, with orange blossom this time again, ylang-ylang, lime blossom, even lilies… You could almost make a great perfume out of this. Some cappuccino and mocha too. Beautiful aromatic nose, but remember that with many Armagnacs, it's peace on the nose and war on the palate (not an official saying, just my own opinion). Let's see… Mouth: some grittiness from the oak (and bitter cocoa), but other than that, it's all a bed of apricots, quinces, mirabelles, and perhaps rose petals. Also touches of dried porcinis and some lovely albeit tiny varnishy notes. Wait, did someone distil some top notch Sauternes or Barsac here? Finish: rather long, fruitier than all the others, and rather on coffee-mirabelle this time. Love this. Comments: we're almost touching the stars this time. To think that I had never heard of this small domaine before! Looks like it's easier to find in the UK (I know, bl***y Brexit)…


SGP:651 - 89 points.

A last one, because five's a perfect number…

Castarède 1974/2018 (40%, OB, Bas-Armagnac)
Ouch, 40%, the house Castarède is highly reputed too, but those 40% might just sink this old baby. My bad, I should have had it earlier in this flight. By the way, it is well 44 years old, while the price would lie around 200€. You read that right, no missing zero here, but no inflated marketing to pay for either. In other words, booze that does not constantly try to scr*w its customers (deepest apologies to anyone who'd feel offended just now). Colour: deep gold. Nose: there, stewed peaches and ripe melons, that's the most perfect start. Then Toulouse violets (that's not far), geranium flowers (not leaves),golden sultanas, and dandelions and assorted yellow flowers. In the background, some faint coastal notes, perhaps a little kelp? Let's just hope it won't fall apart on our palates… Mouth: well, not quite, looks like the distillate was having substance and body. I cannot not think of some 1950s-1960s Macallans. Oranges, honey, mead, touches of eucalyptus, liquorice, wee waxes and oils, dried figs and dates, quinces, light toffee and fudge, mocha, a little tobacco, nectarines, coffee, a little pine wood... Well, I should have asked you to call the Anti-Armagnaporn Brigade! Finish: only medium -a wee shame – but lovely, fruity, waxy, and rather all on dried figs after a while. Comments: this would have been 'de la bombe' at 45 or 46% vol. I told you we'd start to use more French…


SGP:661 - 90 points.

Enough with 40% vol.; Brussels, please do something!