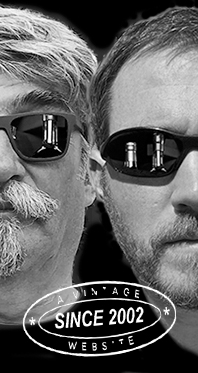 Home
Thousands of tastings,
all the music,
all the rambligs
and all the fun
(hopefully!)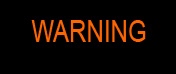 Whiskyfun.com
Guaranteed ad-free
copyright 2002-2020



The Confined Sessions
Day 50
A fine Japanese duo

Fifty days in isolation, wow! But there's this rather new Chichibu for the Whisky Exchange that's ex-refill hogshead, so much less scary than the crazy (and perhaps even a tad provocative) finishings they're sometimes doing. So high hopes here, then we'll see which proper opponent we'll find in the sample library. Could be that we'd need a gunslinger.

Chichibu 2012/2019 (60.8%, OB for The Whisky Exchange, 20th Anniversary, refill hogshead, #2089)
In my book, sister casks #2087 for LMDW and #2088 for TWE had both been totally stunning back in 3 B.C. (3 Before Covid). And both very peaty (P=7). Colour: white wine. Nose: I find it extremely hard to nose or taste a peater from 'elsewhere' without immediately having the famous Islays in your mind, in this case Ardbeg (you give me this blind I say young Ardbeg circa 2000). Okay say 80% Ardbeg, 30% Caol Ila and 20% Lagavulin. Maths? What maths, this is poetry! Perfect brine, olives, seawater, touch of tar, touch of oysters, then fresh almonds and lime. Totally a razorblade, exactly what we need since we haven't seen a hairdresser or a barber for months. With water: benzine coming out, brake fluid, graphite oil, new tweed jacket, a tiny touch of green curry… Perfect purity – dare I add that it reminds of some sake? Mouth (neat): splendid, but perhaps lethal at this strength. Chilli, smoke, seawater, a little coal tar, lemon… With water: the sweeter peaters are coming to the front (CI, Laga) but this baby needs no comparisons. It is absolutely perfect as it is. Finish: long, rather with the brine and seawater leading the pack. Superb ultra-clean aftertaste, with mineral echoes. Comments: incredible potential, what a distillate! Hope I'll live long enough to be able to taste it when it's 30 (I've heard people who live longest have goals – or the other way 'round), but it's already perfect at 8. One of the Grands Crus of today – when no silly beers made by hippy hipsters have been used. I say.


SGP:457 - 93 points.

So, let's find something that can talk to it, if not kill it… Perhaps this!

Yoichi '1980s' (53%, OB, Japan, distillery exclusive, 2015)


Some Yoichi from the 1980-1989 vintages. I remember the Miyagikyo '1980s' had been excellent (WF 91). Colour: gold. Nose: boy does it talk indeed. It is probably spicier and more herbal, more on 'Japanese aromas', with some incense, sandalwood, resinous woods (mizunara?), tiny green apples and pears, eucalyptus and camphor, then some green smoke (garden bonfire) and a very complex set of spices, all based on saps and resins. Thuja wood? Love it. With water: we're now in precious teas territories, with also a good deal of fresh nutmeg (very vivid) and fresh cinnamon. A touch of grated horseradish. Fab nose. Mouth (neat): exceptional, thick, ridden with waxy and sappy flavours, some tiny dried fruits (jujube?) and really a lot of sandalwood once again. Completely different from the Chichibu, but just as sublime. Less smoky for sure, but still smoky. With water: incredibly complex, pine-y, resinous, 'Japanese', perhaps one of the last of its kind – knowing that Karuizawa's in a separate – not saying higher – league. Finish: long, superbly camphory. Add zillions of tiny sappy flavours, many unknown to me. Comments: wow, one of the best 'very Japanese' whiskies I could try, this is clearly not a Scotch malt lookalike. One more point for the Chichibu because it was purer and even more 'perfect', but I'm not sure these comparisons make much sense. Actually, I'm sure they do not.


SGP:473 - 92 points.