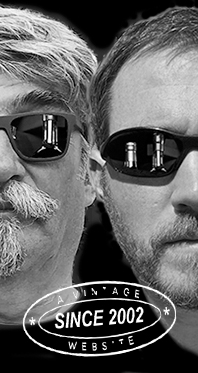 Home
Thousands of tastings,
all the music,
all the rambligs
and all the fun
(hopefully!)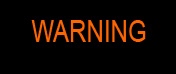 Whiskyfun.com
Guaranteed ad-free
copyright 2002-2020



The Confined Sessions
A good little bag of indie Highland Park

Classic set-up on WF, we've done this many times already. Let's see what we have, and try to do all this 'moderately'…

Highland Park 12 yo 2005/2018 (53.9%, Duncan Taylor, octave, cask #5017304, 62 bottles)
Another young micro-bottling that should be pretty good provided no red wine's been involved. Now quite some bottlers seem to have learnt how to make better use of red wine casks, so you never know… By the way this was a 4 months finish in that little octave. Colour: full gold. Nose: it remained Highland-Parky, in this case pretty mineral and even medicinal. Chalk and oyster shells for a good while, and only then rather acacia blossom, maple syrup, various honeys and just some fresh croissants. Oh how we're missing fresh croissants these days, deep frozen ones being so bad! With water: whiffs of bicycle inner tube, scuba diving suit, and just bread. Touches of grassy smoke. Mouth (neat): the octave's spices hit you first, with a lot of pepper, ginger and nutmeg in the arrival. Gets then cakier (cinnamon rolls) and a tad softer, with a distillate that doesn't quite seem to manage to keep its head above water. I mean, above the oak. With water now: still oak spices playing first strings, but we hear a little more from the spirit. A smoky and chalky saltiness, apparently. Finish: rather long, still spicy. A little tar in the aftertaste. Comments: perfectly quaffable, and even pretty good, but the little casks feels a tad too much for me.


SGP:362 - 80 points.

Old Man of Hoy 2005/2018 (60.7%, Blackadder, Raw Cask, hogshead, cask #2018-1, 352 bottles)


We've already tried some very good 'Old Mans' by Blackadder through the years! Colour: straw. Nose: I now understand why Duncan Taylor would have decided to finish some similar make in an Octave, as this is clearly not for anybody. Extremely austere and chalky, full of raw sheep's wool, with quite some ultra-acidic lemon juice too, pebbles, gravel, soot and ink. Karl-Heinz Stockhausen rather than Céline Dion, I would say. With water: the same rubbery notes as in the octave, but those are assets in HP. More bicycle inner tubes. Mouth (neat): bone dry, ultra-lemony and chalky arrival, the kind that takes no prisoners at all. Then bitter grasses that tend to try to bite your tongue. How sharp is that! With water: I love my water, it did wonders here. Perfect lemon and chalk combo, with a lot of tension and verticality. You know, the best Sancerres and whatnot… Finish: long and just utterly perfect. Lemon, chalk, muesli. Comments: it takes time and quite some good water, but it's then very rewarding provided you enjoy these vertical styles. Almost a Kärcher malt, some great sharp HP.


SGP:462 - 89 points.

Highland Park 15 yo 2003/2018 (52.6%, The Whisky Fair Limburg 2019, bourbon hogshead)


I suppose the 2020 edition of the Whisky Fair is or will be cancelled? That's sad, naturally, but take heart and see you in 2021! Unless they do it later on in 2020? That would be a cool idea too… In the meantime, let's try this baby from last year… Colour: white wine. Nose: yeah well, we have lorryloads of chalk and plaster here, a fair quantity of sheep's wool too (or a new jumper), some porridge, some limestone, some flints, and just anything calcareous. Only far away in the background, a little citrus. I suppose that's going to come to the front once water's been added, let's see… With water: hey, not quite! Perusing the tweed section at Walker Slater's. Yeah I know, the whole shop's about tweed… Mouth (neat): heavens! A perfect late-period Highland Park, austere as one pleases, extremely chalky and lemony, with a little bitter green tea and a wee medicinal side. Perhaps a touch of eucalyptus? With water: same. It's strange that water would change anything here. A little sad because I was ready to go for 90+, but… Finish: long, just perfect, on the same lime-y and chalky flavours. Comments: straightforward, simple, a little abstract, perfect. But no 90, there.


SGP:462 - 89 points.

Orkney 15 yo 2002/2018 ' Super Bottle' (56%, Whiskay, cask #0002, 258 bottles)
A rather humorous bottle, why would we be against that? I love the idea of a super bottle saving the world… Mind you, couldn't a bottle of whisky become President of the USA? Or PM of Great Britain? President of France? President of Russi… no, perhaps not. Colour: white wine. Nose: same-ish, of course, but this one's a little more coastal I would say, with a little more brine, also more smoke, also more grapefruit, also more oysters, also more green tea, also more tarry/rubbery notes (in a good way)… Very lovely so far, but it's true that the Whisky Fair was pretty elementary- in a good way too. With water: smoke, new tyres, fumes, good sulphur. Absolutely not the kind of sulphur that would come from some treated wine casks, this is proper 'spirit' sulphur. Very nice, would add much density. Mouth (neat): everything that's needed. Lemon juice, crushed chalk, grass, grapefruits, a tiny touch of cabbage (or Brussels sprout), turmeric… With water: bingo, Mr Super Bottle. This epitomises the perfect style of Highland Park's later distillate. Finish: long and just totally perfect. Chalk lime brine and stuff in perfect sync. Comments: the top of the magic quadrangle (remember, HP, Clynelish, Ben Nevis, Springbank). Excuse me? Of course there are other super whiskies these days. Yes indeed, Islay… Anyway, they earned this funny – and almost Warholesque - bottle's name, no misleading advertising here. Well done.


SGP:462 - 91 points.

A last, older one for the road (to Falkirk)…

Highland Park 31 yo 1987/2019 (47.1%, The Perfect Fifth, USA, sherry hogshead, cask #1531, 185 bottles)


In my meagre experience, we have to be prepared for anything with these vintages, from the stunning to the faulty. Let's see… Colour: gold. Nose: it was different era, and clearly a different style at Highland Park, much more on tropical fruits and honeyed touches. Mead, papaya juice, avocado juice, heather honey (that's very HP), cider, hops (IPA), honeysuckle… At the other end, no chalk, no seawater, and no acidic lemons. Mouth: very good, but probably a little more uncertain, certainly meady, honeyed, a touch sour, rather with sweeter blood oranges than with bursting tenser citrus. It's not very mineral either, but don't get me wrong, it is lovely honeyed older HP. Finish: medium, rather soft, with notes of overripe bananas and even soft rum, as well as fir honey (resinous honeydew). So a very gentle, softer old HP. Comments: very good mead. I mean, old Highland Park. Just not totally earthshattering (but do we need that these days?)


SGP:651 - 86 points.