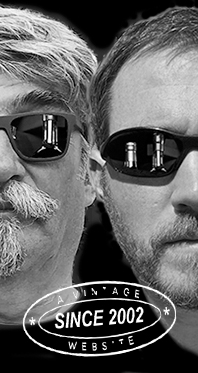 Home
Thousands of tastings,
all the music,
all the rambligs
and all the fun
(hopefully!)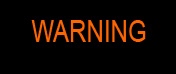 Whiskyfun.com
Guaranteed ad-free
copyright 2002-2020



A little purse of Glenlivet

… Including some from Signatory's stock (slurp)… But first, a wee aperitif that shouldn't do us any harm…

Glenlivet 'Captain's Reserve' (40%, OB, +/-2019)


35€ in supermarkets here in France – that's the current price of Ardbeg Ten here and there. Many have their own reserves at Glenlivet's, the founder, the captain, the master distillers… In this case, captain Bill Smith was founder George Smith's grand-grandson, while his reserve here was finished in ex-cognac casks. Excuse me, 'raisin rich cognac'. All right then… Colour: gold. Nose: quite bizarrely, it's a light and yet pretty fragrant Glenlivet that's rather making eyes at Glenmorangie. I do find notes of raisiny cognac indeed (but are raisiny cognacs the best? That's another story…) as well as the usual cereals, biscuits, pancake syrup and ripe apples. Quite some custard too. It's pleasant, yet not quite earthshattering. Mouth: rather towards marmalade and anise cookies, raisin rolls, cinnamon powder, a little sawdust as well. It's not as well rounded and aromatic as on the nose, but I suppose that's the fate of any entry-level NAS these days. Triple sec. Finish: a little short but pleasant, rather caky and on apple pie. Comments: I think I like this one rather better than the Founder's reserve. Indeed, no respect where respect is due anymore.


SGP:441 - 80 points.

Glenlivet 12 yo 2008/2020 (46%, Whic, Amazing Whiskies, sherry butt, 388 bottles)
Friends having fun with whisky, that's always hard to beat. Let's see if the whisky will be as surrealistic as the label. Colour: amber. Nose: some fig cake and one Mars bar, with the tiniest touches of truffles and gunpowder in the back of the background. Then proper chocolate and a few drops of cough syrup (one that would involve quite some eucalyptus), as well as echoes of that most splendid dish, red cabbage with chestnuts and small bits of bacon. Well done, I'm hungry now. Mouth: really rich and powerful, feeling higher than just 46, on roasted nuts, baked apples, a little ginger and leather, cloves, gingerbread, Stolle, caraway… In Basel, not too far away from WF Towers, they have a cookie called Läckerli; well this 'livet tastes like Läckerli covered with chocolate. Finish: long, rather spicy again. Chocolate, walnuts, maple syrup and caraway. Comments: in my book, you need no water with 46%-whiskies, but I've just checked that this baby swims extremely well. So please ad a little water despite the relatively lowish strength.


SGP:561 - 87 points.

And now hell, damnation and scary monsters. Maybe two, maybe three if we survive…

Glenlivet 13 yo 2007/2020 (65.3%, Signatory Vintage for The Whisky Exchange, first fill sherry butt, cask #900243, 625 bottles)


Madness – looks like they're running out of water post-Brexit, in the UK… Colour: amber. Nose: puréed chestnuts and butterscotch just everywhere. A little candyfloss and toffee apples as well. With water: very lovely and much more complex. Chalk, mushrooms, marrow, parsley, miso, crude chocolate, dried beef, Bovril, soy sauce, fern… Mouth (neat): once you get past the lethal ethanol level, you're getting rather a lot of coconut cookies and toffee. Had this butt been kind of STRised, by any chance? With water: more towards oranges, ginger and quinine this time, with touches of bitter almonds and just loads of raw coffee and chocolate, with a salty touch behind the stage. A hint of olive. Finish: long, unexpectedly tense, meaty, with a caramel note. Salted fudge. Comments: a higher feeling of oneness than with earlier casks.


SGP:561 - 87 points.

Glenlivet 13 yo 2007/2020 (65%, Signatory Vintage for Whisky Live Paris 2020, first fill sherry hogshead, cask #900140, 320 bottles)
Colour: bronze amber. Nose: cask numbers are close but this is completely different, much less wham-bam-seen-my-sherry, and rather more on chalk, metal polish, walnuts and burning pinecones. Now, 65% vol., is this even legal? Who filled this high? With water: umami, mushrooms, bouillons, oxtail soup, earth, beeswax, baklavas, earl grey, chocolate, honeys… It's getting rounder by the minute. Mouth (neat): Cointreau, green oranges, ham… But boy does it burn! With water: the spices are coming out this time, making it a little gingery and rough. Leaves and leather, allspice, rather bitter marmalade, white pepper, a little curry… Finish: long, spicy. With some oak, chocolate, and just notes of rustic armagnac. More marmalade in the aftertaste. Comments: why would we have to decide between these two awesome brutes?
SGP:561 - 87 points.

Glenlivet 11 yo 2007/2019 (66%, Signatory Vintage for The Whisky Barrel, 1st fill sherry hogshead, cask #900128, 289 bottles)


Another Macallan killer? Colour: amber. Nose: even more brutal, with some raw kirsch and rather a lot of coconut oil. Let's be very careful… With water: oh, metal polish and engine oil this time, concrete, pu-ehr, chicken and miso soups… This is superb, rather more complex than other sister casks – but the two other ones that we just had were rather 'on top of the basket' too, as we say in French. Mouth (neat): I think this is good, but I'm sure this is extremely strong. Chocolate and Cointreau. Next, with water: gets earthier, nuttier, more chocolaty. Those strong armagnacs, cedar wood, marmalade, blackest teas, raw chocolate, bits of cigars… Finish: long, miso-y, a tad leafy just like the Whisky Live Paris. Spicier aftertaste again. Comments: good, this was proper communist session: all equal!


SGP:561 - 87 points.

Let's stop here, helmsman!