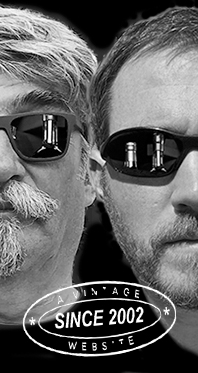 Home
Thousands of tastings,
all the music,
all the rambligs
and all the fun
(hopefully!)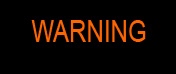 Whiskyfun.com
Guaranteed ad-free
copyright 2002-2020



A little sack of Glen Moray

Glen Moray used to have some fantastic old ones (1960s) but Glenmo kind of stopped the momentum, until the indies started to have some very good ones. Glen Moray is not the only distillery that owes a lot to the indies! Let's try a handful of examples…

Glen Moray 23 yo 1996/2019 (49.7%, Asta Morris, cask #AM138, 189 bottles)


Always loved the little frog on Asta Morris' bubbly labels. No, no only as a Frenchman… Colour: white wine. Nose: was this made by the Coca-Cola Company? I'm finding quite some Sprite and Fanta (or similar stuff), then barley syrup, then moist sponge cake and gingerbread, with wee whiffs of old books and magazines in the background. It's really geared towards beer after two minutes or two; no wonder, the bottler here is from Belgium. Mouth: very good. Cherries, Kriek, malty beer, cakes, caramel, good gravy, pumpernickel, tiny herbs and teas, touches of molasses, marzipan and gingerbread, some lighter fruitcake, banana cake… Fantastic development. Finish: long, perfectly caramelly (in a good way), on stout and some sweet sauces. Blueberry jam, gingerbread, spicy oak… (some smart flash finishing?) Comments: absolutely terrific, this little session starts well. Believe me, twenty years ago, no one (except for the manager) would have imagined 'new' Glen Moray could become this good. Well done Mr. Asta and Mrs. Morris!


SGP:561 - 89 points.

We may have started too high, never a good idea. But there…

Glen Moray 11 yo 2007/225 (50.1%, Elixir Distillers, The Whisky Trail, 225 bottles)
Apparently, this was 'hand selected'. Which means that no stoopid AI has been used, and no cat either. Colour: straw. Nose: immaculate barley-driven malt whisky. Vanilla custard, barley indeed, croissants, sponge cake, brioche, biscuits, shortbread (running out of ideas now…) With water: same, no changes whatsoever. Mouth (neat): super good, on a pristine barleyness with drops of limoncello and Mandarine Impériale. Which, I believe, is/was a Belgian liqueur. With water: it totally loves water. Not only does it become a little rootier and earthier, as always, it's also displaying ideas of Asian spiced dishes, curries, masalas, satays… Believe me you can't do better than this. Finish: medium, clean, oily, brioche-y, barley-y? Gingerbread in the aftertaste. Comments: the owners of Glen Moray (La Martiniquaise, am I not right?) should come and thank the indies for the way they keep lifting the name's formerly rather wishy-washy reputation. On their knees. Same elsewhere, by the way.


SGP:551 - 88 points.

While we're at Elixir's… Let's go to the Owners'…

Glen Moray 2008/2019 (52.8%, OB for The Whisky Exchange's 20th Anniversary, first fill American oak, cask #613, 186 bottles)


Is this mountain oak? They were having some good mountain oak at Glen Moray, but I think that was before 2008. Colour: straw. Nose: a tighter, less aromatic nose. Some barley for sure, sunflower oil, apple liqueur (Spanish manzana), some various citrus… With water: Jesus, we recreated the 2007! Just the same whisky, only a tad ore on lemon, perhaps… Mouth (neat): no, this is very good, and pretty close to the 'Trail', just a tad more aggressive, but that's the highest strength. Lemon squash. With water: you need to be careful, it does not react evenly to dilution. 50% is fine, below that it starts to fall apart. Well, not quite but I' sure you get the idea. Finish: long, oily, with wee touches of glue and gingerbread. Nothing too serious, it's all very fine. Comments: IB vs. OB 1:0, but that was very, very tight!


SGP:551 - 87 points.

Glen Moray 11 yo 2007/2019 (53.3%, The Whisky Cask, bourbon barrel)


Colour: white wine. Nose: very similar yet again. Pristine fresh barleyness, cake, sunflower oil, maize, lemon, vanilla, this time perhaps fresh asparagus (hurray), broken branches, grass… Hey hey, we may have a strong contender! With water: yes indeed. Thyme, coriander, lemon, green apples, and a curious coastalness. Ex-Ardbeg, by any chance? Mouth (neat): a hint of varnish this time again, then a lot of eucalyptus and camphor, which would just come unexpected in this context. Indeed, a finishing in ex-Islay or something? But otherwise all is perfect, perfect body, profile, freshness, maltiness, citrus… With water: no quibbles. Finish: medium, a tad spicier and more herbal. Caraway and cloves. Comments: the other ones were models and were having a perfect figure, while this one's more, well, say creative. Very good in any case.


SGP:462 - 85 points.