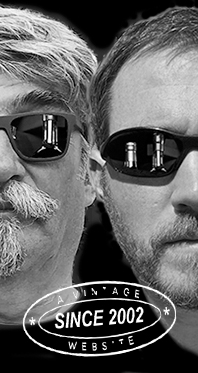 Home
Thousands of tastings,
all the music,
all the rambligs
and all the fun
(hopefully!)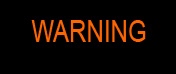 Whiskyfun.com
Guaranteed ad-free
copyright 2002-2020



---

Angus's Corner
From our Scottish correspondent
and skilled taster Angus MacRaild in Edinburgh
A mixed bag of Highlanders
Not really sure there's much sense to this session. The notion of 'Highland' is even tenuous at best for some of today's drams. For example I'm sure a number of Scot's would refute Loch Lomond's position as 'Highland'. Not that these old regional demarcations really matter anymore I would say, beyond a basic usefulness of purely geographical categorisation.

| | | |
| --- | --- | --- |
| | Although, I will always hold dear the rather powerful and unashamedly romantic notion of 'Highland' malt whisky. In the evocative sense with the imagery and memory it conjures, but also in my own personal flavour category that I define as full-bodied, textural, oily, mineral and rather waxy style whiskies. A style which is pretty scarce these days. Anyway, more often than not we take the A9 north when heading to the highlands, so let's stop at Blair Athol first of all… | |

Blair Athol 13 yo 2005/2019 (57.3%, Lady Of The Glen, cask #3657A, PX Octave, 65 bottles)
Colour: orangey gold. Nose: rather shy to begin, some notes of bracken, ferns and canvass. Wee touches of graphite oil and spicy orange cocktail bitters too. But generally it feels a little closed, let's proceed with water… With water: still rather quiet, some sultana, cooking apples mid bake, a little golden syrup and wee earthiness. Mouth: PX indeed, with lots of cupboard spices, clove studded orange peel, varnished hardwoods, pine resin, pencil shavings and oily toolbox rags - verging on hessian. Some bitter herbs too. It's a very modern style but clean and well executed. With water: at its best now I would say, a very juicy spiciness, richer notes of freshly baked bread chunks dipped in olive oil, spice mix like Dukkah, salted almonds and various glazed pastries. A wee tension between sweet and salty which works well. Finish: medium, still prickling with spices, cinnamon, cloves, cumin and paprika. A little treacle and some bitter blood orange. Comments: Everything was kind of quietly tiptoeing along until the diluted palate really took off. I would say skip straight to the pipette for this one…
SGP: 561 - 84 points.

Blair Athol 21 yo 'Batch 5' (51.5%, That Boutique-y Whisky Company)
Colour: gold. Nose: another one that feels rather slow and shy, only here it unfolds very gently towards pollens and runny honey. Heather flowers, tea biscuits, geraniums and potting shed earthiness. All very easy and enjoyable. With water: greener, wet leaves, moss, crisp green apple, gooseberry and a touch of menthol tobacco. Mouth: dried than expected but in a nice way that's rather nervous and lean, lots of peppery warmth, light spices, ginger biscuits, nutmeg, vanilla sponge and some light herbal teas. With water: a firmer palate now, richer, lots of fresh breads, wee medical touches, fir wood, bitter herbs, grassy olive oil and nettle tea. Finish: good length, nicely bitter, green bitter herbs, bouillon, strong green tea and bitter lemon. Comments: Perhaps a notch too bitter in the finish but this is otherwise a very fine and sippable drop of Blair Athol. Hard to imagine any whisky aficionado being against this kind of profile.
SGP: 461 - 85 points.

Blair Athol 20 yo 1995/2016 (51.8%, Douglas McGibbon for The Whisky Vault, cask #11163, sherry butt, 180 bottles)
Douglas McGibbon is a subsidiary of Douglas Laing. At least, it used to be, I have lost track of which Laing owns which thing nowadays. Colour: light amber. Nose: a generous style of sherry that's laden with caramel, soft toffee chews, milk chocolate and golden syrup. Also things like freshly baked banana bread, pecan pie, toffee apple - this will certainly appeal if you have a sweet tooth (or nostril). Given time some lighter earthier and tobacco tones come through which adds a necessary balance. With water: cocoa nibs, mocha, generally slightly drier but still rather chocolatey. A few pollens and honeycomb now too. Mouth: surprisingly robust and punchy. Smoked chipotle, dark chocolate sauce, mole and paprika. Almost like some kind of smoky Mexican hot sauce in some ways. Also a damp dunnage earthiness, hessian sackcloth and things like miso and soy sauce. Quite a gear shift from the nose. With water: still rather warm and punchy with this smoked chilli vibe. Black coffee, herbal bitters, coal scuttle dust and ink. Some black pepper too. Finish: long, peppery, full of warm chilli, smoked paprika, hessian and espresso. Comments: A whisky of two halves, which in some ways makes it slightly imbalanced, but the overall effect is very fun and both parts are excellent in their own right.
SGP: 572 - 86 points.

Blair Athol 22 yo 1995/2018 (57.7%, The First Editions, cask #14656, sherry butt, 234 bottles)
This one is coming from Hunter Laing, so probably a similar or sibling parcel of casks originally. Colour: deep gold. Nose: similar focus on sweetness, but here it's rather more along the lines of tinned fruits in syrup. Apricots, peaches, nectarines etc. Also yellow plums, lychee and some simple marmalade along with a little stem ginger in syrup. With water: fruity muesli, dried apricots and brown bread with a scraping of Nutella. Mouth: again pretty big on arrival and still some ideas of smoky red chillies and paprika, but it's a tad more cohesive and balanced her. I also get stewed dark fruits, bitter chocolate, black coffee and some rather strong porter beer. Rye bread and banana chips in trail mix. With water: indeed, spicy, bready, drying, earthy, peppery, nicely bitter and slightly sooty. Really quite a 'big' whisky. Finish: long, leathery, lots of game and vegetable broths, herbal infusions, cocktail bitters, black pepper, cocoa and miso. Comments: Gets increasingly complex and quite assertive this one. The extra balance on display gives it the edge in my book, a very classy kind of sherry.
SGP: 562 - 88 points.

| | | |
| --- | --- | --- |
| | Over the other side of the country to Loch Lomond and all the weird and crazy stuff they concoct. | |

Loch Lomond 13 yo 2006/2019 (56.8%, OB for The Whisky Exchange 20th Anniversary, cask #196, refill bourbon, 266 bottles)
Colour: white wine. Nose: a peated one! Bags of crushed aspirin, wet plaster, a kind of 'damp' smokiness, sooty chimneys, steel wool and carbolic acidity - like peaty wash. There's also lemon juice, hessian and umami. With water: clear and vividly smoky, clean, ashy, briny and citric. Mouth: nicely sooty and smoky, the impression of freshly kilned malt and warm, smoky grist. Natural tar, herbal cough medicines, iodine drops and squid ink with a splash of soy sauce. Unusual there's no denying, but they it wouldn't be Loch Lomond… With water: rather fermentary in style now, like some kind of peated sourdough starter drizzled with lemon juice, Gueuze beer, tart acidity and a rather petrolic, gravely minerality. Finish: long, tarry, sharply citric, sooty, peaty and still rather focussed on the raw ingredients. Comments: Very good and pretty left-field peated whisky. Some parts remain a little too unlikely for my tastes but it's probably quite a fun session dram with pals.
SGP: 467 - 83 points.

Inchmoan 12 yo 2007/2019 (54.9%, OB for The Whisky Exchange 20th Anniversary, cask #96, refill hogshead, 289 bottles)
Another peaty make from the world's wackiest still room… Colour: pale straw. Nose: a gentler smoke but also richer and more directly farmyard in style. Peppery, sooty, chalky, lightly medical with an olive oil like fatness about it. With water: sandalwood, camphor, sheep wool and aniseed. Probably a little straighter and more classical once diluted. Mouth: oily peat, smoked peppered mackerel, smoked oatmeal, game meats and herbal toothpaste - also rather unusual to say the least. Some kind of peated limoncello mixed with pumpkinseed oil and marzipan! With water: that kind of carbolic acidity again, coal tar soap, lanolin, miso, liquid smoke, antiseptic and preserved lemons. Finish: long and on medicines, wood embers, salted liquorice and hessian. Comments: I like this one a little more than the Loch Lomond, but it still has something 'unusual' about it.
SGP: 466 - 84 points.

Inchfad 14 yo 2005/2019 (57.2%, C Dully Selection, cask #408, bourbon hogshead, 142 bottles)
142 bottles officially for the Swiss Army I hear, so about two bottles each ;) Colour: light gold. Nose: it's a similar ballpark of things like damp canvass, slightly greasy smoke, coal tar soap, aspirin, mineral oil and sheep wool. Although, weirdly enough as Inchfad is supposed to be one of the fully peated makes, the overall peat level feels a tad shier. With water: softer, spicier, more peppery notes, watercress, charcoal, Barbour grease, wintergreen and vapour rubs. Mouth: metal polish, olive oil, white pepper, leathery smoke and some kind of brine and tar combo. With water: sootier, leafier with these slightly mulchy, earthy notes, then salted liquorice, dry roast peanuts and ink. Finish: medium and rather ashy, along with some chalky medicinal aspects like crushed aspirin and salty porridge. Comments: This is all very fine, but I feel these Loch Lomond peated makes are a little too obscure and challenging, maybe you could call them 'intellectual'. I think their more opulent and fruity distillates like Inchmurrin are generally more easy to get on with.
SGP: 465 - 84 points.

Inchfad 14 yo 2005/2019 (57.1%, C Dully Selection, casks #408, 411, 412, bourbon hogsheads, 142 bottles)
I assume these must be parcels of stock from these casks rather than whole hogsheads to reach this low outturn of bottles? Unless the casks themselves were rather leaky? As with most of the world's great mysteries: the answer lies in Switzerland! Colour: bright straw. Nose: a little fresher and more 'bucolic' with these notes of bailed hay, meadow flowers, grass and a rather fragrant and leafy bonfire smokiness. Also the usual notes of chalk, canvass and coal dust (a theme is emerging with these peated LL makes I feel). There's a light dressing of salinity over the whole thing that feels very fresh. With water: again these funny notes of carbon paper, ink, printer toner, vase water and cooking oils, but globally still a little more farmy and 'full'. Mouth: something about this wee ménage à trois has worked here I think, there's a nice richness, a more emphatic olive oil vibe and a wee thread of salty honey running throughout keeping balance. Still rather salty with notes of umami paste and black olives in brine. With water: cooking oils, camphor, cod liver oil, paraffin - very mechanical and even slightly industrial in style. Also some lemony touches emerging as well as bandages and gauze. Finish: long and with a funny notes of coffee porter and things like smoky bacon, pickled onion crisps and brine. Comments: It's rather like if Monty Python had owned a distillery… This one is still a bit off the beaten track, but it's a slightly classier and wittier journey than the others.
SGP: 475 - 86 points.

| | | |
| --- | --- | --- |
| | These Loch Lomond peaters are a little tiring I have to say. I have some good feelings about this final wee trio though… | |

Secret Highland 31 yo 1987/2019 (49.6%, Whisky Nerds, cask #27, hogshead, 167 bottles)
There seems to be an ever growing number of these 'nameless' malts emerging these days, it's a shame that many are very good and yet too 'brand insecure' to reveal their origins. Although, of course there can be other reasons too… Colour: deep gold. Nose: beautiful! A dense and thick aroma of tinned fruit syrups: apricot, peach and guava. Also dried fruits and mixed fruit teas with these wee threads of tannin. Quince, orange oils, melon, nectarine and wee notes of precious hardwoods and their resins. Mouth: a little more drying and focussed than the nose, more on tannic fruit teas, wood extracts, dried mint, old shilling ales, miso and malt extract. Rather beery and rich in fact with some nice spicy rye bread notes. Finish: good length, earthy, spicy, richly bready, more teas such as Darjeeling and Earl Grey and some mead. Comments: The nose was easily 90 material but I think the palate wasn't quite as impressive. Quality is still very high though, a nourishing and extremely satisfying dram. Couldn't tell you anything about the distillery though.
SGP: 651 - 88 points.

Secret Highland 36 yo 1983/2019 (46.9%, The Good Spirits & Soundwave, cask #7753, hogshead, 80 bottles)
Love the label for this one! We do seem to be living through a golden age for imaginative indy labels - especially those from Asia. Colour: gold. Nose: a beehive! Soft acacia honey, brown bread, gentle waxiness, some rich cereal tones, canvas, lanolin, miso… extremely elegant and enticing with a nice green fruitiness about it. Mouth: hey hey! Beautiful old school! This really does feel 'highland' in the best sense to me, all this dusty waxiness, slightly industrial mineral oil profile, metal polish, bouillon stock, gentle ointments and old school medicines, dried herbs and very gentle touches of dry peat smoke. Wonderfully resinous, rich, textural and nicely waxy. Finish: good length, focussed on beeswax polish, metal polish, light sootiness, citrus jam and ointments. Comments: Rather simple but beautifully structured and I loved the inversion where the palate was even better than the nose, which is rare at this age. I've heard whispers that these casks could be Clynelish but I wouldn't be too sure if I'm honest.
SGP: 562 - 90 points.