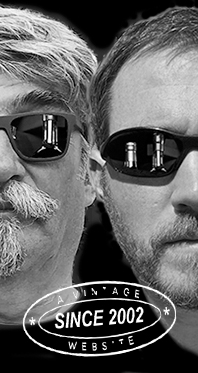 Home
Thousands of tastings,
all the music,
all the rambligs
and all the fun
(hopefully!)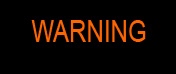 Whiskyfun.com
Guaranteed ad-free
copyright 2002-2020



---

Angus's Corner
From our Scottish correspondent
and skilled taster Angus MacRaild in Edinburgh
A mixed bag of mostly newish stuff
I know, what a title right? We have a few older ones today - notably with Bunnahabhain - however, there's more than a few new and newish bottlings on the shelf and I'm always happy to be able to try some new drams.

An Irish Distillery 30 yo 1990/2020 (53.1%, Archives 'Birds from the Orient', cask #589, rum barrel, 148 bottles)
Not sure if this was a rum finish or full term maturation. What's for sure is that my pitch of a 'Kebabs of Glasgow' themed Archives label series is just getting pushed further and further down the list! I know, I know, first world problems… Colour: gold. Nose: big, syrupy and full of tinned pineapple, golden syrup, coconut water - indeed there's a sense of rum about it - and rather lovely notes of new leather, white pepper and mineral oil. With water: becomes ever so slightly salty now, more coconut, dried herbs, nettles, camphor, perhaps even a little waxy. Really good. Mouth: here comes the anticipated fruits but they're very much wrapped up in various cooking oils, metal polish, lime zest and putty. The rum here is really well integrated, you get these wonderfully rich grassy notes, metal and shoe polishes and these nicely tart peppery notes. With water: resinous fruitiness now, guava, mango, lemon, pineapple, however it's all rather dried, textural and nicely bitter. Still quite herbal and peppery. Finish: long, dried exotic fruits and exotic fruit teas, white pepper, olive oil, putty and an increasingly mechanical edge that almost takes in engine oil and seawater. Comments: the rum weaves in and out of this one in a really enchanting way. You certainly feel it's very Irish, but it's quite a departure from the more obvious and lusciously fruity examples. Still, quality remains high overall!
SGP: 641 - 88 points.

Redbreast 30 yo 1989 (57.2%, OB for The Whisky Exchange, bourbon barrels / port pipe, 444 bottles)
This one was in bourbon until 1995 and then a port pipe since then, so well and truly a double maturation and not a finish in my book. Colour: bright orange / amber. Nose: many small fruits. Apricots, plums, melon, kiwi. The kind of aroma that immediately sounds the complexity alarm. Goes on with stewed figs, plum wine, blood orange and these wee leathery and camphor touches. More plums, did I mention there were plums already? With water: raspberry panna cotta, red liquorice, brown sugars, toffee apple and this rather precise aroma of crystallised exotic fruits and citrus peels. Also wee beery touches of fruity new world hops and IPAs as well. Mouth: you don't have the obvious, luscious fruitiness of some of these other older Irish whiskeys. Instead, you've got a wonderfully bitter herbal and grassy profile, all wrapped up in dark, syrupy, stewed fruits and warm spices. Cinnamon, aniseed, paprika and eucalyptus bark. Bitter orange peels, old leather, spiced teas, pine resin and bitter marmalade. Extremely good and - what I love most of all - extremely Irish! With water: sticky fruits tinned in syrups, and darker stewed fruits in calvados and cognac. Some stodgy fruit cake, madeira sponge, cough medicines, herbal cordials and wee touches of mulchy tobacco and menthol sweets. Finish: long, perfectly bitter, herbal and converging on some old school Fernet Branca. Expensive liquorice, boiled cherry sweets, sticky fruit cake again and more of these elegant bitter orange notes. Some rather thick earthy and meaty notes in the aftertaste. Comments: The word here is 'complexity'. A whiskey that first commands, then holds your attention, before opening up into many layers with patience and varying degrees of water. I also enjoy that it retains an extremely loud and clear Irish accent without necessarily aligning with other contemporary Irish bottlings of similar age.
SGP: 751 - 90 points.

Tomintoul 14 yo 2005/2020 (55.8%, Lady Of The Glen, cask #19A, refill bourbon / Amontillado finish, 251 bottles)
Colour: copper. Nose: nice! First up, you really do get the Amontillado, lots of big, syrupy, salty, caramel and butterscotch notes. Some leafy and earthy notes, dried apples and then cigarette tobacco. Very good so far. With water: deeper earthiness, brown apples, muscovado sugar and cloves. Mouth: first there is a little heat and a nibble of tannin from the wood, you can feel this is a modern sherry cask style where they have louder staves. Charcoal, brown sugar, graphite, treacle and rosewater. With water: more chocolatey, more fudgey and now also rather peppery. Although you still have some rather punchy tannins, globally it's a little leafier and creamier. Finish: medium, spicy, jammy, peppery and rather herbal in the aftertaste. Comments: I like that it's a finishing where the additional cask is very clear and up front. Although, not sure Tomintoul is the world's most distinctive distillate, rather a blank canvass, which makes sense for finishing I suppose. Anyway, the wood is a little sharp and modern for my tastes, but the overall quality is good I think.
SGP: 651 - 83 points.

Tomintoul 15 yo (56,1%, Dram Mor, cask #32, refill bourbon / Sauternes finish, 317 bottles)
This one spent only 4 months in an ex-Sauternes barrique so probably quite a light touch. Let's see… Colour: white wine. Nose: it's true that Tomintoul seems to work as a good 'base' malt for finishing, here you have the immediate light nectar and honeyed sweetness of the Sauternes. But it weaves nicely into cereal sweetness, honey-sweetened porridge and then some rather curious spice notes of things like cumin and paprika. Pumpkinseed oil too! With water: wet leaves, new cigarettes, cornflour, canvass and buttered toast. Rather drier and feeling much closer to the raw, natural ingredients now. Mouth: not sure what the Sauternes barrique added, but I find this much richer and 'fuller' than Tomintoul usually is. Sunflower oil, more of these wee cupboard spices, peach stones, caramelised oatmeal, dried herbs and wee hints of miso and white mushroom. With water: bigger, spicier and more towards breads and cereals now. Almost akin to some new world style whiskies with these notes of pumpernickel and corn chips. New leather, putty and again this slightly mushroomy earthiness. Finish: medium, cooked cereals, butter, parsley, rapeseed oil and putty. Comments: It's funny how water all but obliterated any Sauternes influence here I think, whereas on the neat nose it was rather clear and apparent. Anyway, this one was pretty fun I think.
SGP: 651 - 84 points.

Bunnahabhain 12 yo (43%, OB, litre, 1990s)
I fondly recall being in Loch Fyne Whiskies and the inimitable Richard Joynson urging me to buy this because it was 'currently actually a 19 year old'. I believe that was what they now call 'the good old days'… Colour: gold. Nose: nutty, leathery sherry with a nicely saline and meaty edge. This kind of sinewed, chunky sherry / coastal profile is something I find extremely 'Bunnahabhain'. Develops some beautiful notes of wet leaves, mushrooms, walnut oil and hessian. It certainly does come across as older than 12. Mouth: big, salty, earthy, robust sherry with plenty of tobacco, walnuts, leather and a persistent and wonderful saltiness. Salted almonds and some top quality old Amontillado. More of these meaty tones, bouillon stock, game meats, putty and some cough medicines. Finish: good length, still on these leathery, umami, salty, meaty and nutty sherried qualities. Comments: I suspect Richard was onto something…
SGP: 562 - 88 points.

Bunnahabhain 19 yo 1980 (46%, First Cask, cask #5647, sherry)
From a possible 19yo to an actual 19yo. These stocks for Direct Wines hailed from Signatory and were often excellent. I think I write a variation of that sentence literally every time I write notes for a First Cask bottling. Next time I won't, I promise! Colour: pale amber. Nose: it's true that Bunnahabhain and good sherry are a great pairing and that's the case here, lots of moss, damp earth, black tea, tobacco leaf and hints of milk chocolate and praline. It's this very particular collision of nuttiness, thickness and salinity that I keep returning to time and again with Bunna. You can often add honey to that triumvirate on occasion as well, especially from refill wood. But we're getting distracted… Mouth: soft and squidgy dark fruits. Sultanas, prunes, chocolate sauce, damp earthiness, hessian, dry roast peanuts… much to admire! There's that rather resinous saltiness coming at the back as well along with more hessian, leaf mulch and that slightly vegetal, bouillon vibe again. It's to be wondered if this parcel of stock wasn't very similar to that feeding the OB 12yo at the time? There's a whole helix of shared DNA between these two. Finish: medium, some burnt raisins, caramelised brown sugar, toffee apples, petrichor and damp tobacco. Comments: Extremely close to the '12yo', hard to discern much difference in overall quality. Although, I'd say the sherry is little more rugged and pronounced here.
SGP: 462 - 88 points.

Bunnahabhain 30 yo 1979/2009 (45.2%, The Whisky Talker, cask #9619, sherry butt, 554 bottles)
Colour: rosy amber. Nose: sherry + time in full swing here. Big notes of balsamic reduction, walnut wine, natural tar, hardwood resins, fir wood, pinecones and bitter dark chocolate. Wonderfully pure, clean and earthy with these rather sharper notes of dark fruits and sour cherries. Mouth: deeply earthy and ridden with tobacco, raspberry Belgian sour beers, bitter chocolate, cocoa, wild strawberry jam, muscovado and salty liquorice. Very powerful but superbly rich, punchy and clean earthy sherry. Now, I'm not too sure how much of the Bunna DNA has survived here, but this is undeniably delicious. Finish: medium, umami, savoury earthiness, black teas, green walnut liqueur, rancio and more balsamic. Comments: Extremely quaffable, the low abv seems to work and bend well with the sherry, although perhaps notch more power would have pushed this higher. But then, it's a highly pleasurable old sherried Bunna and we're splitting hairs.
SGP: 661 - 89 points.

Bruichladdich 15 yo 2005/2020 (60.6%, Archives 'Birds of the Orient', cask #806, barrel, 230 bottles)
Historians of the distant future will probably write some obscure thesis on the curious effects of that late 20th century phenomena when whisky lovers and bird watchers started breeding… Colour: pale gold. Nose: wooft! An un-peated Brora 1972! Seriously, all on pure farmyard, bailed hay, silage, paraffin, clay, ointments, mineral oils and camphor. Pretty spectacular in my view. With water: yup, chalk dusters, more paraffin, lamp oil, plush cereals, malt extract, barley sugar, stables and this increasingly fresh and elegant coastal note. Mouth: one of these styles that feels as though there is some peat lurking in the depths that's extremely hard to pin down. Instead it sort of emerges as ink, carbon paper, olive oil, brake fluid, chalk, aspirin, struck flints and tar. It's also superbly fat and textural. Brilliant distillate! With water: massively textural, fat, oily, buttery malted barley sweetness. Also these peppery notes and a more vivid coastal quality. Some greenery such as grass, parsley and crushed gorse bush too. Just superb! Finish: long, full of white pepper, chalky medicines, grassy olive oil, dry cereals, tarragon and a few glimmers of tart green acidity. Comments: Quite simply, brilliant distillate. It's a big departure from the earlier eras, but it seems they were really doing something right at Bruichladdich in these post-2001 vintages.
SGP: 572 - 90 points.

Bruichladdich 26 yo 1992/2019 (54.9%, Elixir Distillers 'The Single Malts Of Scotland', cask #3841, hogshead, 228 bottles)
Colour: bright straw. Nose: another style entirely. One that's globally much lighter and dominated by flower and heather honeys, light cereals, sunflower oil, sandalwood, canvass and various green and ripe orchard fruits like cut green apples, gooseberry and slightly overripe pears. Light, fresh, crisp and extremely elegant. With water: more opulent, honeyed, greener, riper fruits and more generous and sweet barley aroma. Beautifully pure and close to the natural ingredients. Mouth: rich and polished cereals, beautifully well-structured with pollens, light herbal teas, canvass, hessian, sandalwood and mineral oils. Wee camphory touches, sweet porridge and more background green fruits and lemon peel. With water: again with pollens, supple waxes, canvass, mineral oils, putty, delicate medical notes and soft cereal tones. Finish: good length, with artichokes in olive oil, white pepper, watercress, mustard powder and more of these rich, fatty cereal aspects. Comments: I feel like these vintages were, despite what was said about them in their younger days, very good distillate - they just needed time to emerge properly from their shell. This is a pretty exemplary and excellent example of that era I'd say, one captured at a perfect age.
SGP: 561 - 88 points.

| | | |
| --- | --- | --- |
| | Let's remain at Bruichladdich, but turn up the volume on the peat for the final dram today. | |

Port Charlotte 13 yo 2005/2018 (58.4%, Scotch Single Malt Circle, cask #1590, madeira hogshead, 304 bottles)
This from the German language remake of the SMWS. Colour: pale gold. Nose: what's funny is that there is an almost 'Springbank' vibe at first nosing, one that's reminiscent of that distillery's own forays into Madeira cask maturation. Perhaps that says something about the broader interactions between Madeira and peat? Anyway, I find a lot of seawater, salted almonds, anchovies and this rather brilliant hit of raw medicines, mercurochrome and smoked sea salt. Wonderfully rich, pure, fat and powerful. With water: deeply smoky, fishy, peppery, briny and peaty. The peat smoke becomes almost leathery and you get these real, palpable notes of hot smoked white fish and wood embers. Mouth: pure seawater cut with petrol, aniseed, sheep wool and industrial antiseptic. It's this combination of power and control which is so compelling. The peat feels almost greasy and swollen in texture. Bacon lardons, natural tar and many medical notes of gauze, iodine and TCP. Also farmyard qualities. With water: wonderfully tarry, salty, peppery, fishy, peaty and with some almost metallic touches of metal polish, sooty, mechanical oils, heavy-weight medicines and camphor. Finish: superbly long, resinous, salty, greasy peats, grilled mackerel, black pepper, iodine, hessian, tar, mineral salts and smoked olive oil. Comments: I couldn't tell you what the Madeira brought to this, other than that it was probably just a very good cask that sang in clear harmony with this brilliant Port Charlotte distillate. Raw, powerful and yet wonderful controlled, precise and evocative whisky. What's also cool, is that despite the cask, the peating level and the age difference, the shared identity between this and the Archives bottling is loud and clear. Great distillate always triumphs!
SGP: 478 - 90 points.